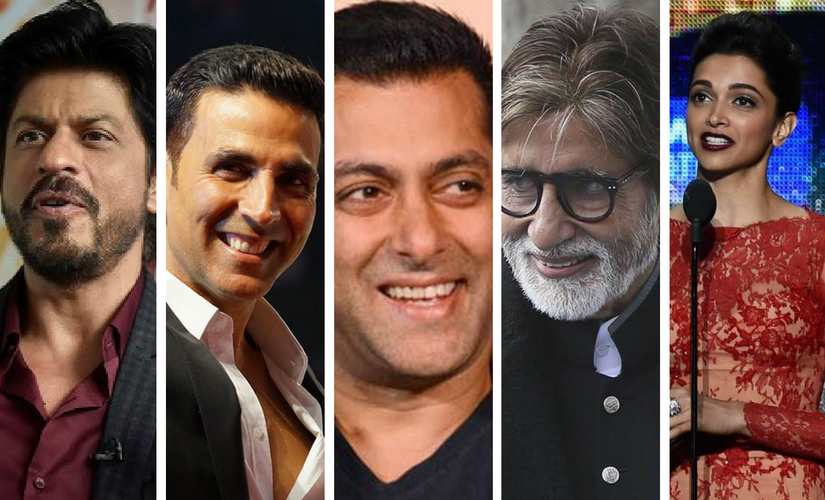 Bollywood is the conventional name of the world's largest film industry based in Mumbai. The ambitious filmmakers of Indian industry have done worlds finest works. The industry is worldwide known for melodramatic screenplays and love sensations produced by renowned directors of Indian cinematography.
Here we are having a list of Top 50 Bollywood movies of the century.
1. Manjhi: The Mountain Man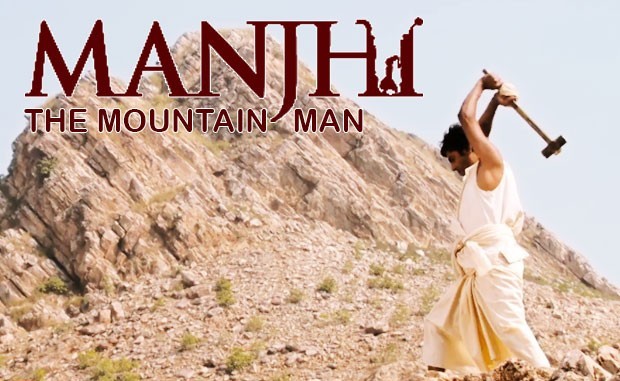 The movie is based on the life story of a person named Dashrath Manjhi who belongs to a village near Gaya. After the death of his wife due to lack of medical facility he carved a path through the mountain with a hammer & chisel to connect another side so that villagers could get the facility of a pass by and could get medical aid. People used to call him lunatic but he didn't quit, he showed the power of strong will and commitment.
2. Uddan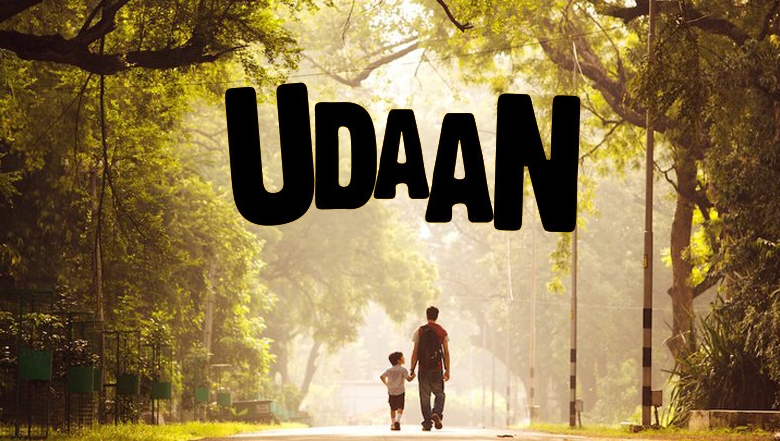 Uddan movie is pretty near to life of Anurag Kashyap. This is a story narrating the relation between a young teenage boy who was expelled from his boarding school and his strict father. When he returns after being expelled he had to stay with his half-brother about whom he was not knowing earlier and with his strict father. Moreover, he was abused, scolded by his father every time and was forced to work in his father's factory which he didn't like as he wanted to write. So he decided & left his father's house taking his younger half-brother with him to live his own dreams and breath free.
3. Bhaag Milkha Bhaag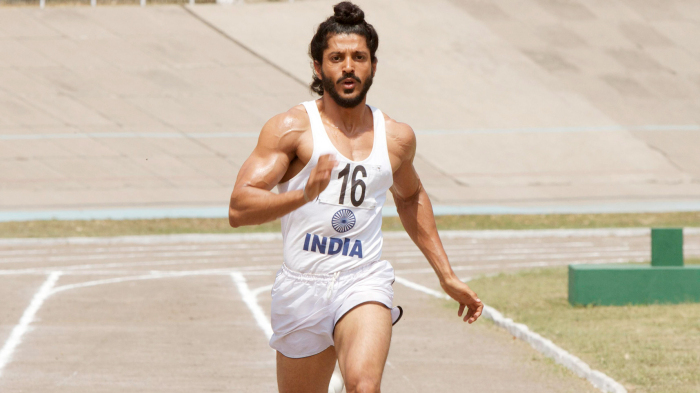 Bhag Milkha Bhag is a biopic of the great legend Milkha Singh also entitled 'Flying Sikh' by Pakistans former president Ayub Khan when he won an Olympics in Pakistan. The story reflects agonizing obstacles faced by him during the journey of becoming world champion. His conditions of leaving Pakistan struggle for survival and later grapples with becoming a leading athlete of India and world. The movie is the tribute to the great legend Milkha Singh India has ever produced.
4. Chakde India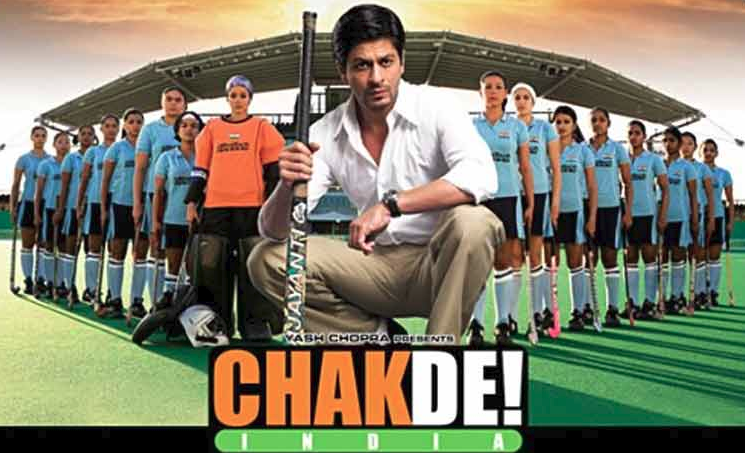 The movie is a fiction inspired by the win of Indian Women Hockey team in 2002 Common Wealth Games. The movie flashes the Hockey Star Kabir Khan who was tainted in one of the Hockey Match for being involved with Pakistan. The misunderstanding ostracized him from the team, home and religion.  Who After 7 years decided to train and form Women Hockey team to prove his loyalty to the nation. He struggled hard first to unite the team and then to train them for fighting hockey match at the National level. HIs hard work brought fruitful result not only for him but also for the nation as the Women Hockey Team won several matches.
5. Lagaan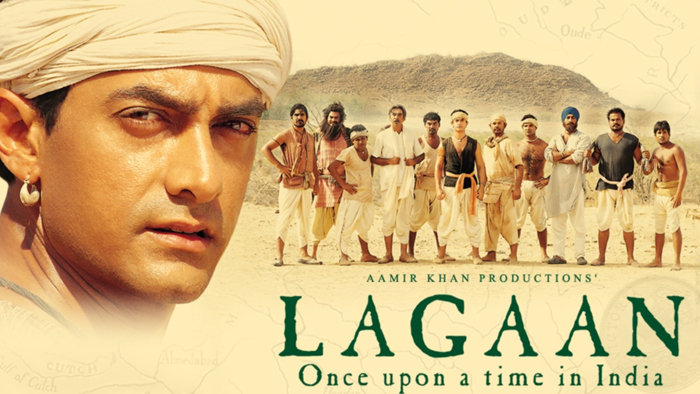 Lagaan is epic sports-drama film that revolves around the story of a village near Bhuj whose inhabitants were burdened with heavy taxes under British rule. The villagers found themselves in a critical situation when the arrogant British officers challenged them to learn an alien game called Cricket and won the game against British people to be abdicated from the taxes. Winning the game would change the life of people of the village and their hard work came to boon.
6. Rang De Basanti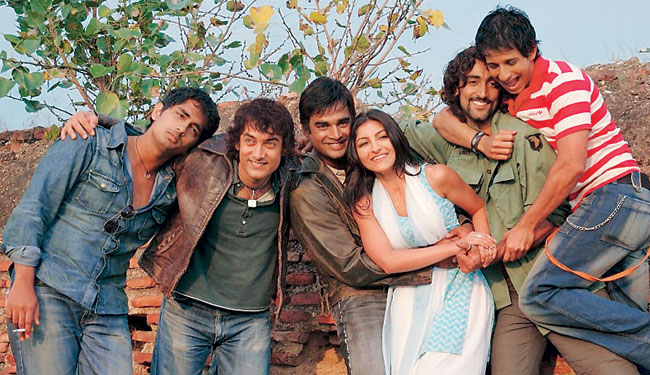 The film takes us in the past portraying the struggle of freedom fighters and teaches the value of living free in the open air. In movie Sue, a British filmmaker provokes patriotism unwittingly in the misled young Indian grad students. The emotional and mental process of the documentary shooting ignited their patriotism and turned them into rebels for a cause.
7. Swades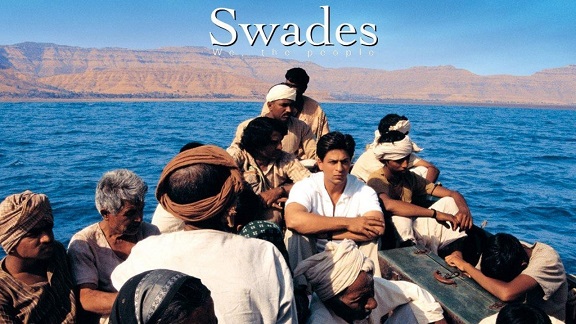 Swades is a drama film that narrates a story of an NRI who is a project manager in NASA, he comes to India to find his nanny and take her along with him. The search leads him to a remote village destitute of electricity and fighting the demons of untouchability and gender inequality. He then realizes his duties towards his nation and decides to stay in India. He Fights against the demons prevailing in Indian society and helps the villagers to overcome with electricity.
8. 3 Idiots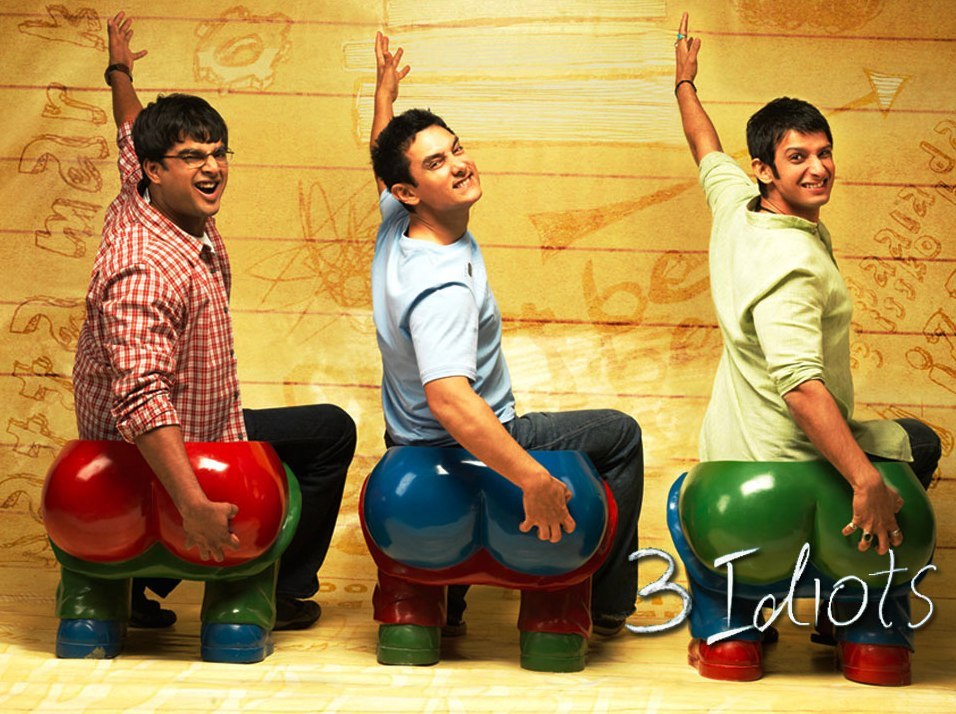 The movie throws light on erroneously maintained Indian Education System. 3 Idiot is an epiphany for every Indian parent who snatches the dreams of their children and forces them to opt engineering and medical career. The movie teaches a big lesson to every student to excel abilities, not in ranks, the success comes automatically with perfection.
9. Lakshya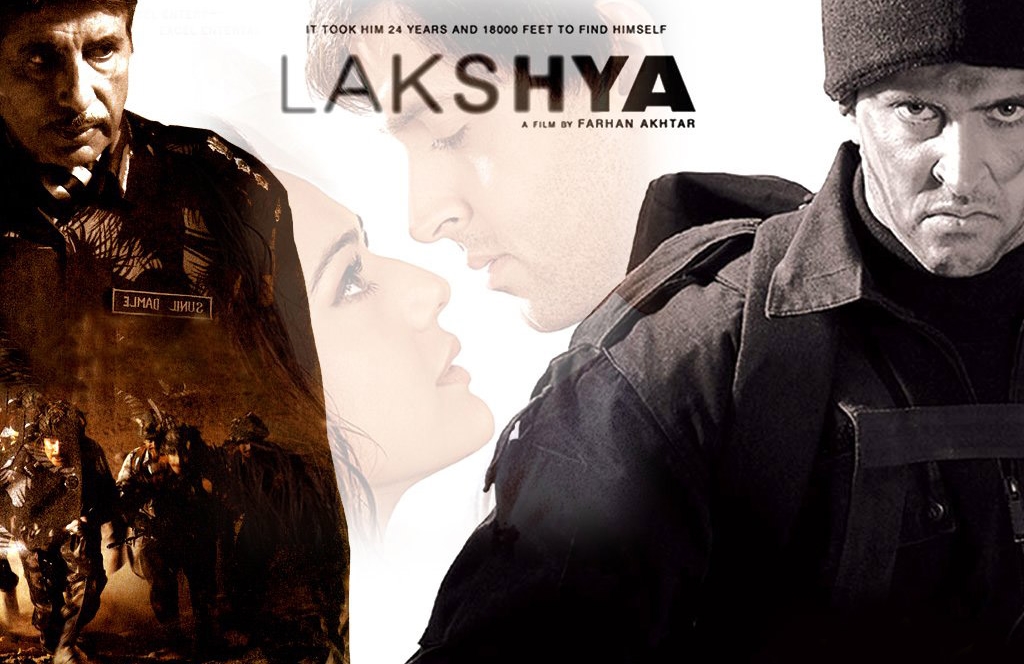 Lakshay is a war drama film a story set against a fictionalized backdrop of the 1999 Kargil War. The film is centered upon an aimless young guy who joined Indian Army but decided to quit finding soldiers life difficult. His step back decision raised conflict between him and her girlfriend, then after he rejoined the army and became an inspiration. This is the inspiring movie to motivate young generation to pursue their life goals without ceding.
10. Mary Kom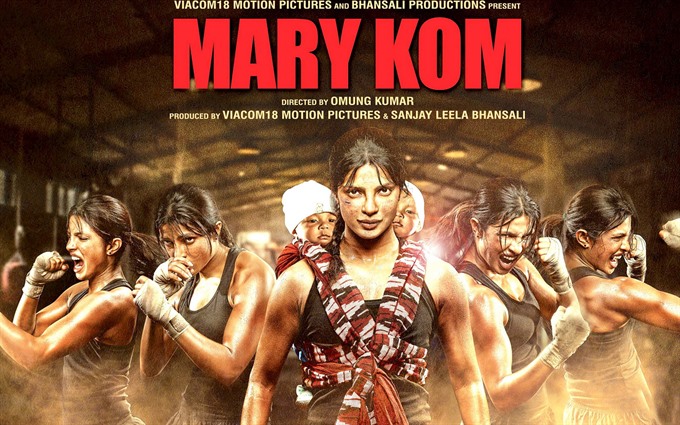 Mary Kom movie lashed out in 2014, it is the biopic of an Indian ace women boxer. The story revels excruciations faced by the legendary Manipuri Girl Mary Kom during her journey of becoming world champion. Despite her father's disapproval Mary managed to impress a renowned coach in boxing gym by revealing her boxing aspirations to him and pursue her passion.
11. A Wednesday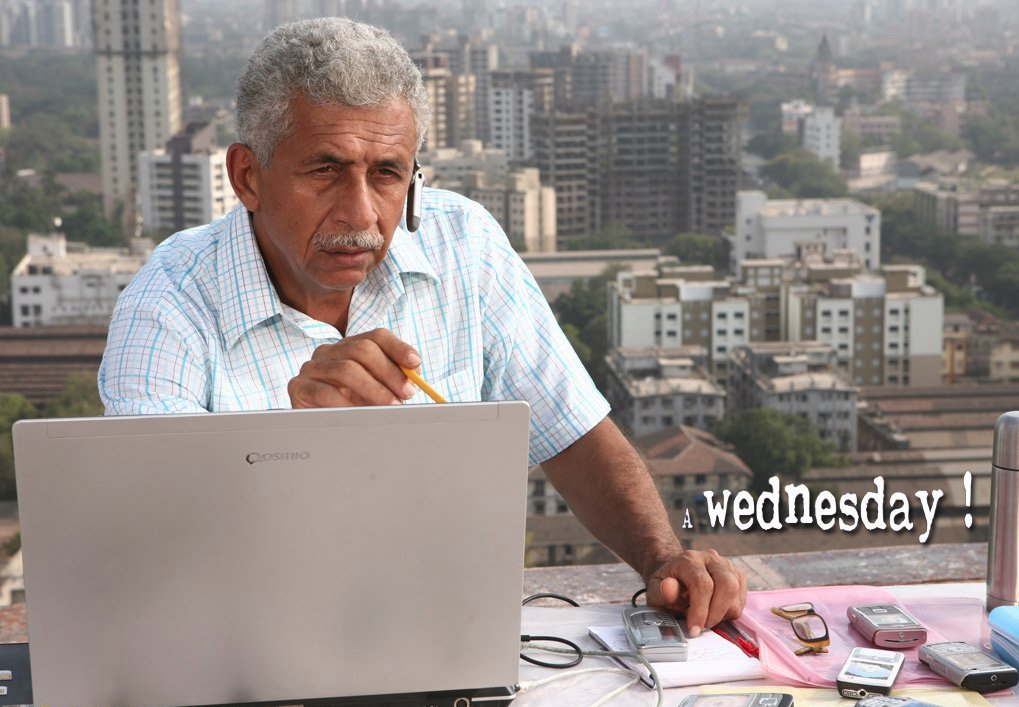 This is all time movie showing the power of common man. How a common man frustrated with Indian government shows his wrath by giving bomb scary information because the suborned government keeps the terrorists long in custody instead of penalizing them. It is an inspiring evergreen movie.
12. Taare Zameen Par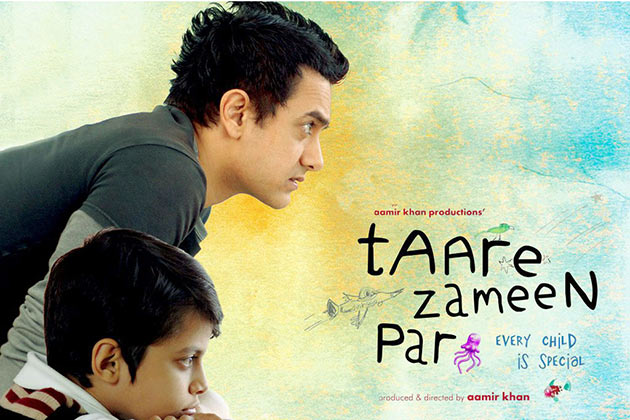 The movie is truly inspirational and educational for both teachers and parents whole across the orb. Tare Zameen Par is a truly motivational movie that teaches every kid has unique qualities and abilities we should realize the true potential of our kids and bring it to light.
13. Guru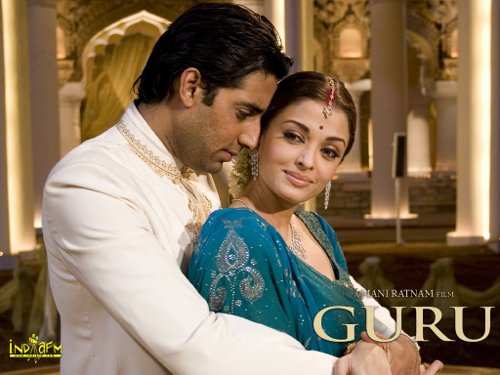 Guru is based on the endeavor of Indian Business tycoon Mr. Dhirubhai Ambani, he was a simple but ambitious villager who dreamt big. He came to Mumbai with his wife struggled hard without fearing about failers in spite of several ups and downs and became the biggest tycoon in Indian History. Movie inspires every youngster to fight fearlessly with courage and hard work to succeed in life.
14. Pink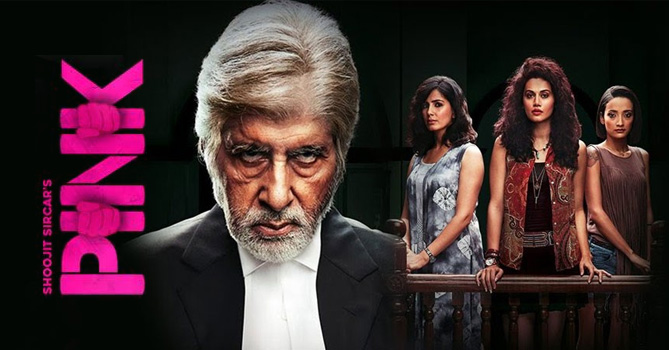 The movie was specially screened to train Rajasthan Police to be sensible about women's rights and dignity. The movie deals with societies sickening judgemental behavior against girls who faced molestation. The solid script broke the floodgates of appreciation.
15. Piku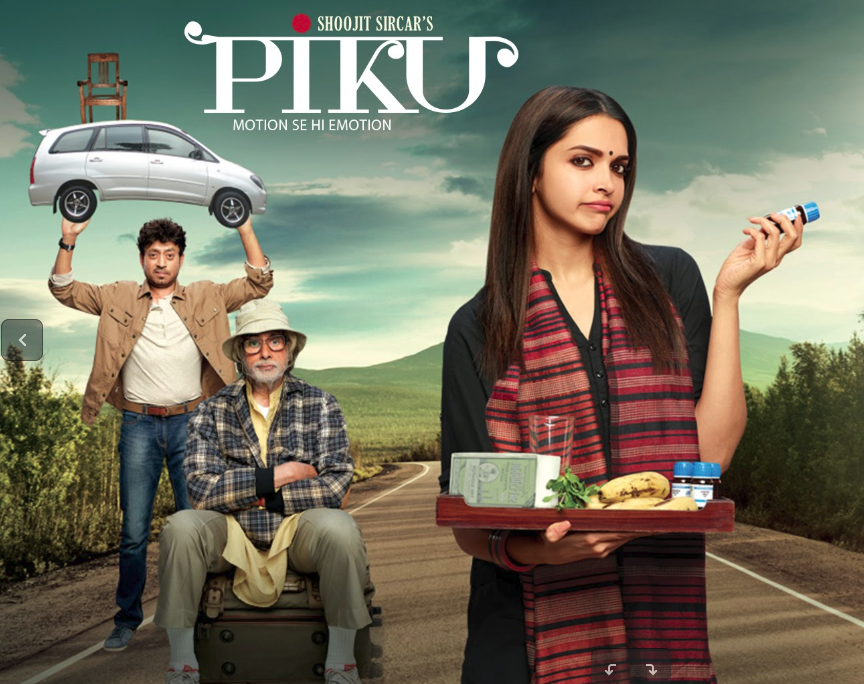 Piku is the film of rare category wearing the insignia of feminism. It highlights the vision of men in women's world. The movie revolves around a center character Piku an architect, and shows her lovely relation with her aging and pester father despite their trivial fights over several issues due to their different ideologies.
16. Iqbal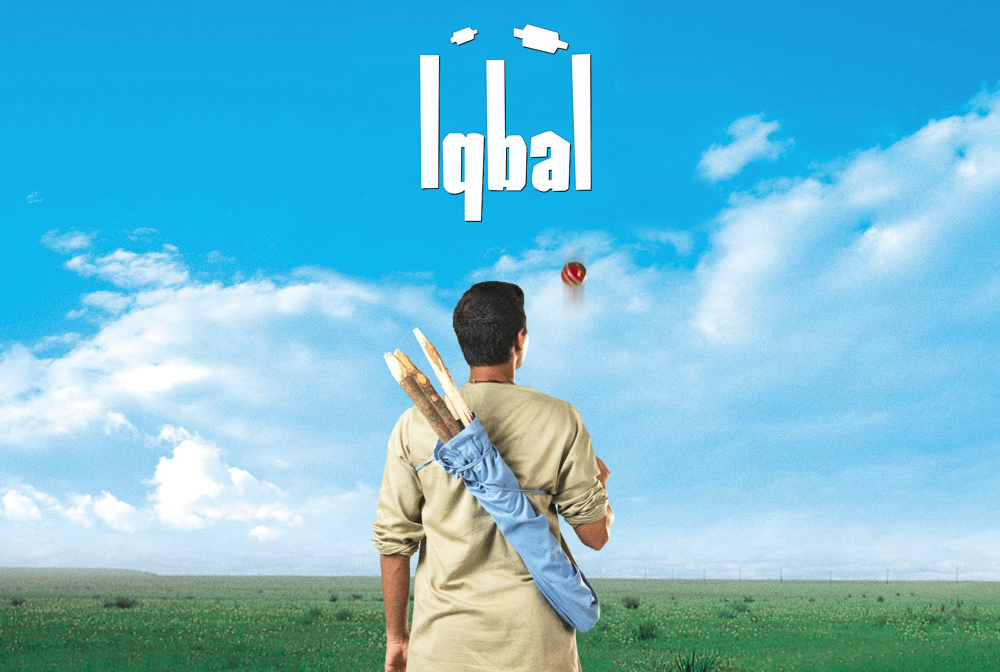 The inspirational movie revolves around a deaf and dumb boy Iqbal who belonged to a family struggling to make ends meet. Who succeeded in his dreams with the help of a retired coach. The movie is phenomenal and motivational for the cricket crazy nation.
17. Pan Singh Tomar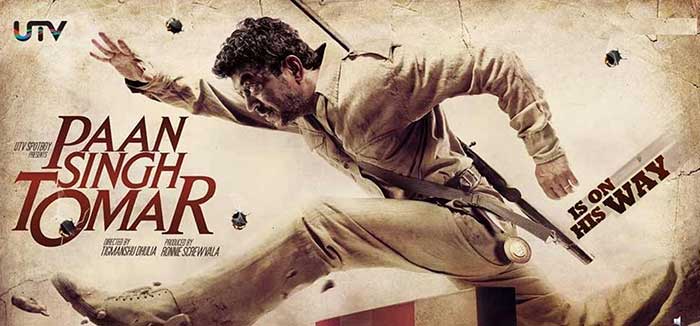 The film is a Biopic on the tragic life of an athlete Pan Singh Tomar who won gold medal seven times at the Indian National Games. The largely forgotten Indian sportsman later turned to dreaded dacoit when police didn't take any action on his mother's murder. The story covers the days of glory of Pan Singh as International athlete to his life as a fearsome criminal.
18. Haider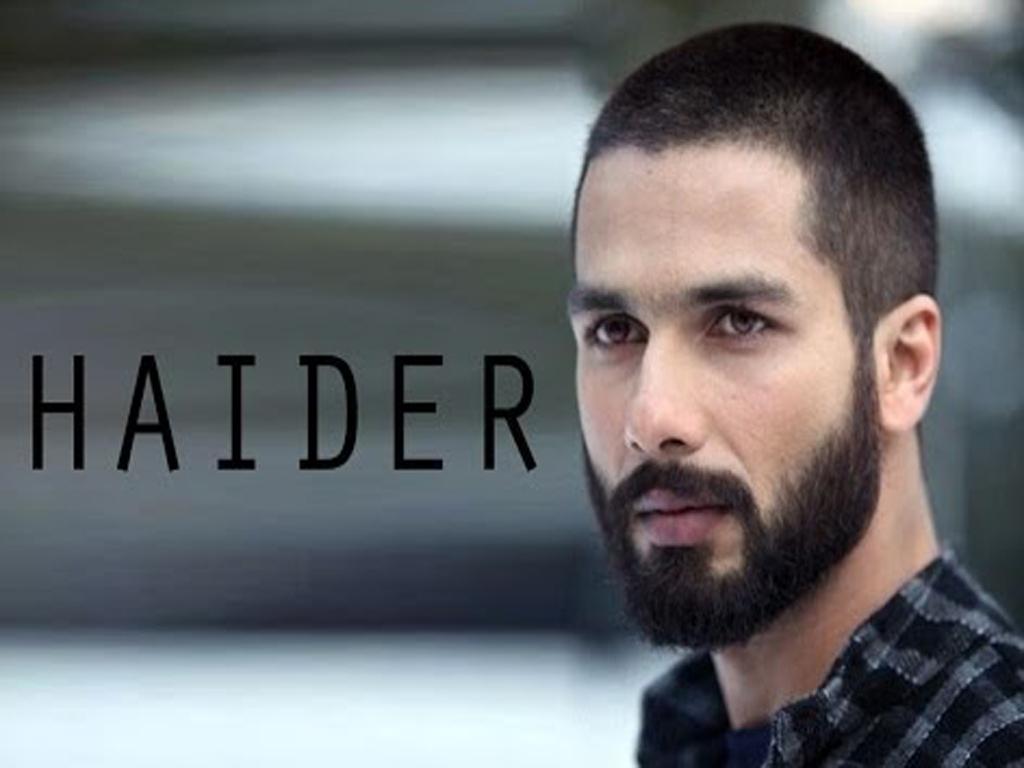 Haider is the cinematic portrayal of Kashmir issue, it describes 1990's Kashmir critique between the state and the defense forces when the anti-India insurgency was at the peak. The director adapted Shakespeare literature Hamlet effiging it with electric dialogues and soaring music.
19. Akira

The film hinge on a self-reliant girl Akira who belong to a small town went Mumbai for higher studies and unwittingly became the target of four corrupted police officers. The character Akira motivates in today's scenario for girls to be fully self-dependent, brave and to maneuver every critical condition.
20. Queen

Queen with light comedy and simple gestures is a sarcastic commentary on the countless Indian men who think their wives to be a property rather than their partner. The movie with nuanced brilliance shades how a single girl can enjoy, make friends and gains new-found of independence after being rejected. Its a boost of inspiration to live life optimistically and merrily.
 21. Kahani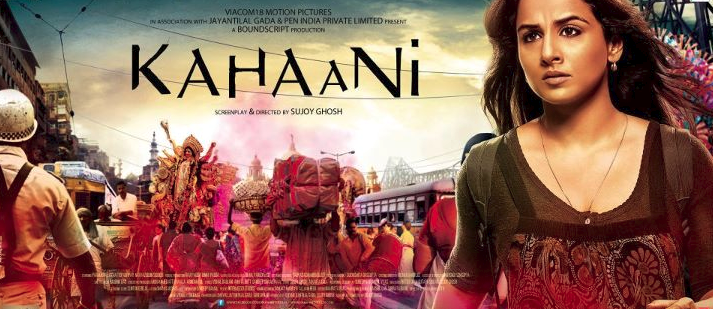 Kahani is one of the finest thrills have ever come out of Bollywood.  Vidya Balan the luminous star flashed as a pregnant woman who covers massive governments conspiracy in search of her missing husband. The great Indian thrill keeps us at the edge of our seats.
22. Maqbool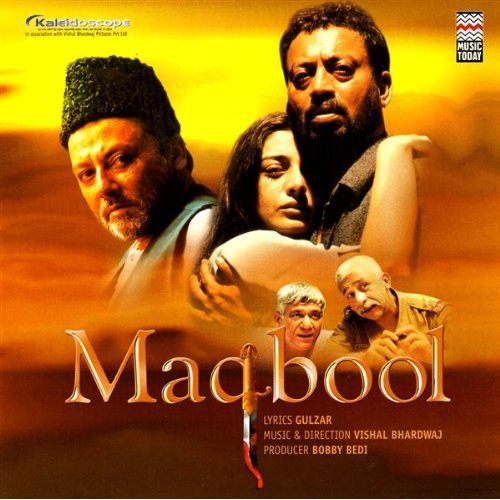 Maqbool successfully adapted subtleties of Shakespeare's Work Macbeth. The movie portrays the illegitimate relationship of Don's young and beautiful mistress with his aide. The mistress instigates the aide to knock off don And to become the next leader.  Maqbool effectively transcends operatic tragedy of Shakespeare's masterpiece.
23. Rockstar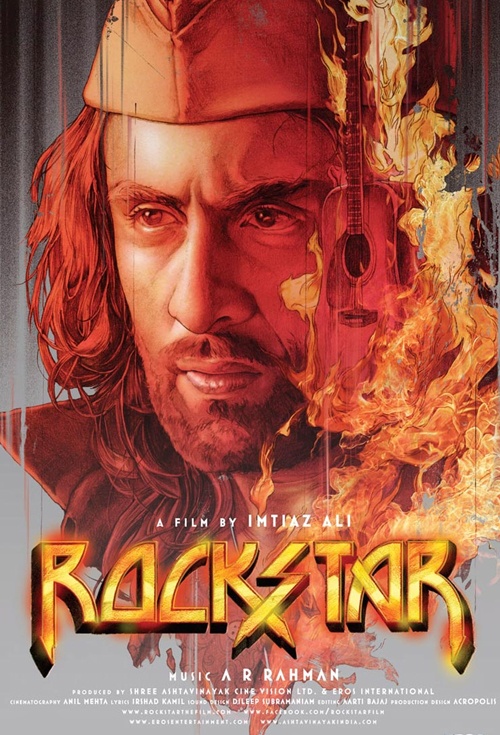 Rockstar is a musical romantic drama film appealing the life efficacy of a simpleton college guy who inadvertently was guilty of the death of his beloved whom he loved passionately. The tragic heartbreak ends up anguished and despondent guy to attain his dreams of being a successful musician.
24. Munna Bhai M.B.B.S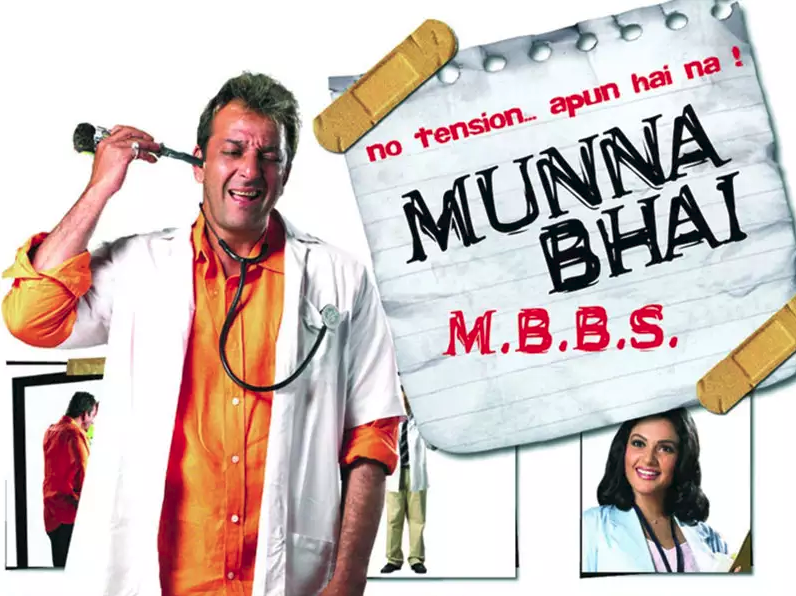 Munnabhai M.B.B.S. is one of the nemine contradicente appreciated movie ever in the Bollywood history. The movie is enormously loved all the time in Indian cinema due to the outstanding performance of Munnabhai that is Sanjay Dutt followed by excellent character roles played by Arshad Warsi and Boman Irani. Munna is a ruffian who set forth to fulfill his father's dream of becoming a doctor by the help of his partner circuit he manages to enter the medical college and manages to recover many patients with his jovial character.
25. Golmaal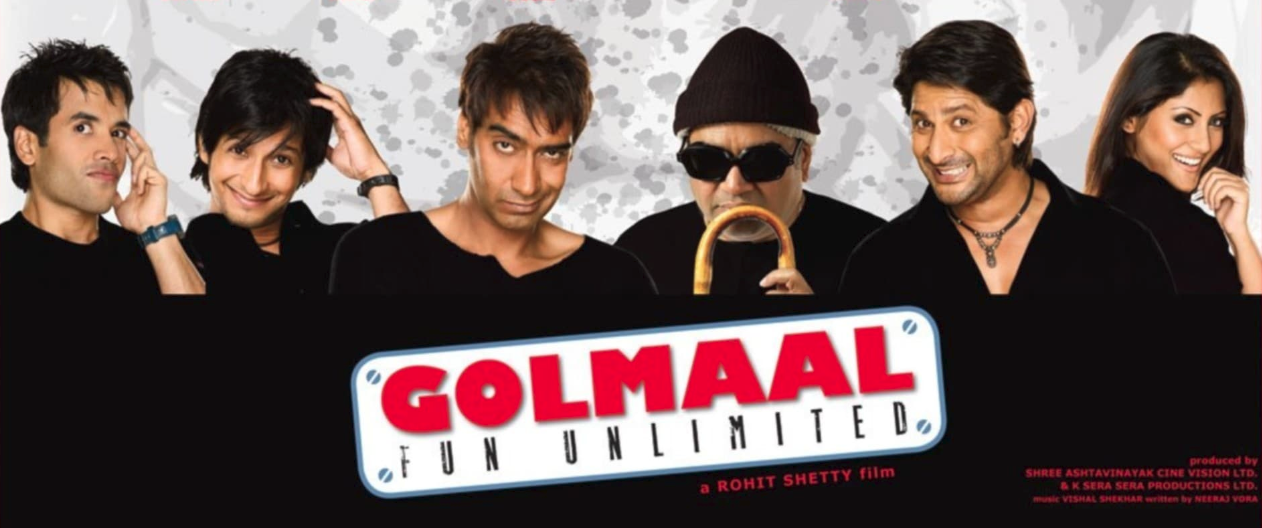 Golmaal an action comedy film became the second highest grossing film of 2010. The movie is a complete package of entertainment in conjunction with romance. The four boisterous stars played very entertaining roles like a jester. Two of them fall in love with the same girl they keep on comedy fights in the whole movie. It is hilarious movie ever directed by Rohit Shetty.
26. Hey Baby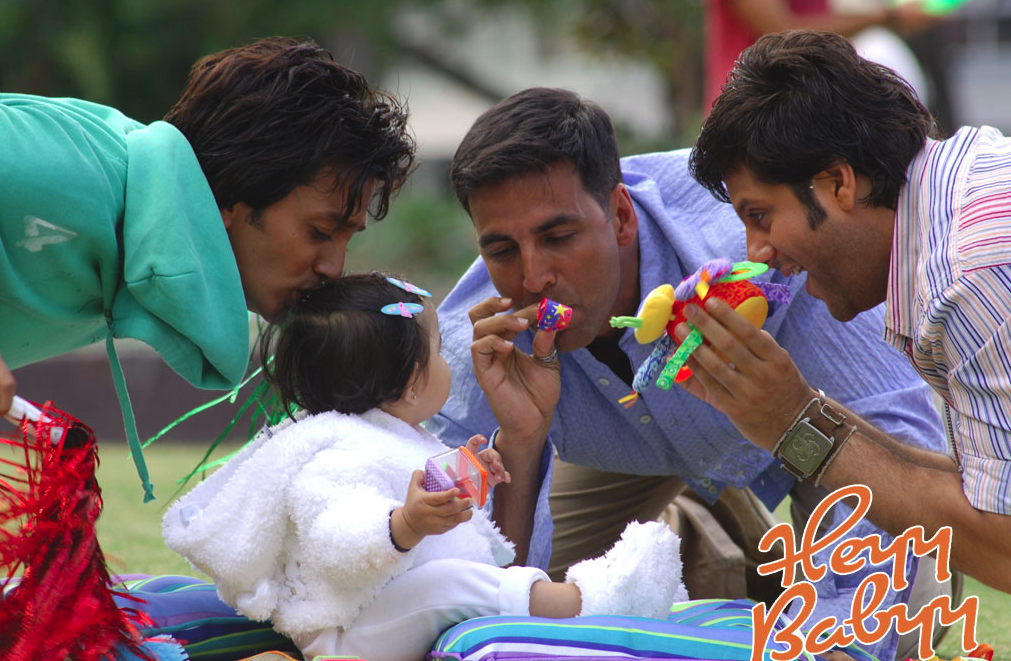 The movie contemplates fun, romance and jilt of the womanizers, filled with romantic comedy. The movie is hinged on three bachelors who are compulsive philanderers. The trio finds their life upside down when a baby is left at their doorstep. The three suspects each other being the father of little angle. The movie is an appropriate epitomize reflecting how a little angles love and affection can turn a libertine father to be a responsible one.
27. Bhool Bhulaiya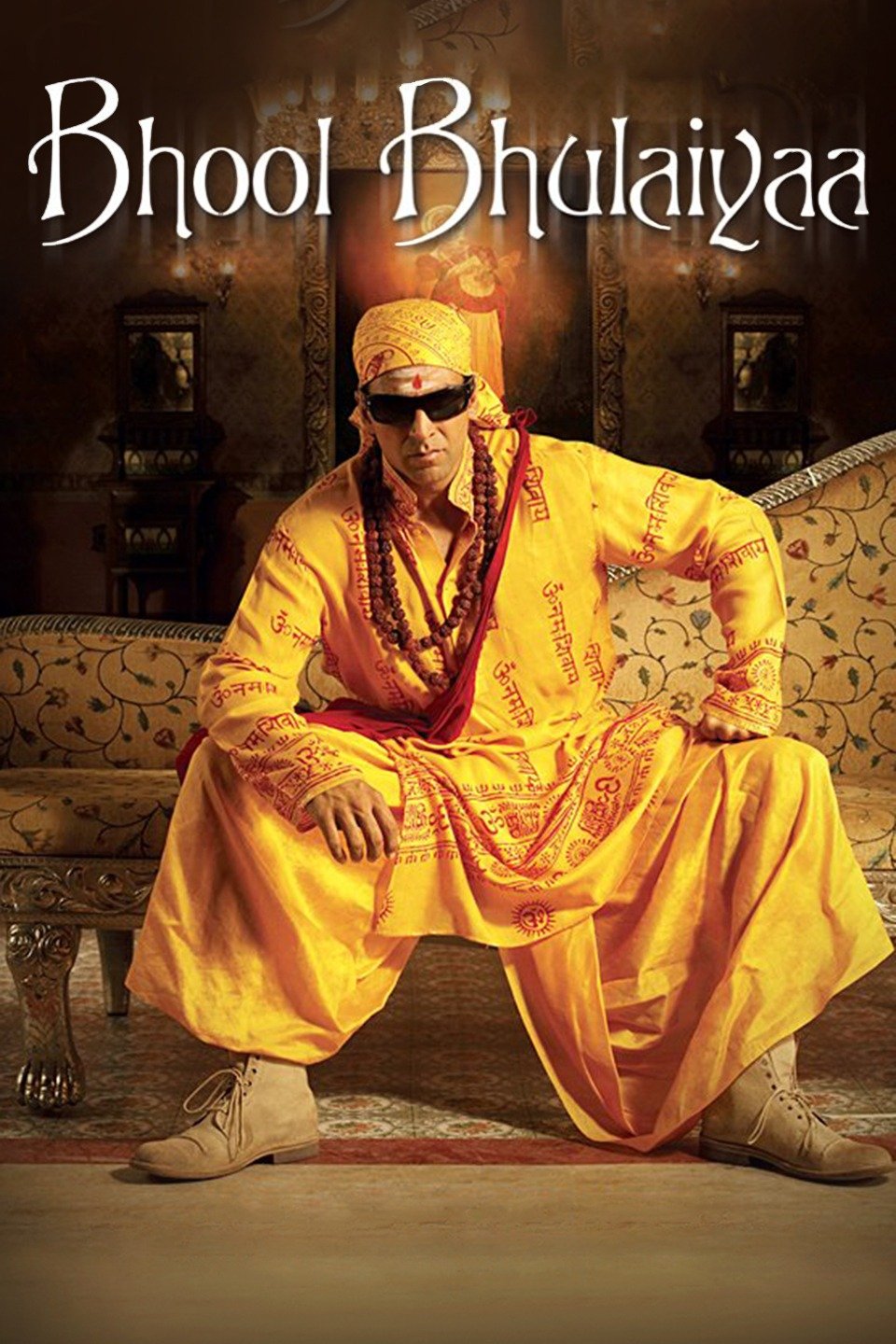 The is an encapsulation of trill, drama and horror comedy with an absorbing narrative to keep us on the edge of our seats. Bhool Bhulaiuya is a brilliant portrayal of ill beliefs of ghosts. The luminous Vidya Balan beautifully masqueraded the role of a maniac person about past stories. She with her flawless dialogue articulation, beautiful dance and elucidation did justice to the character she performed.
28. Pyar Ka Punchnama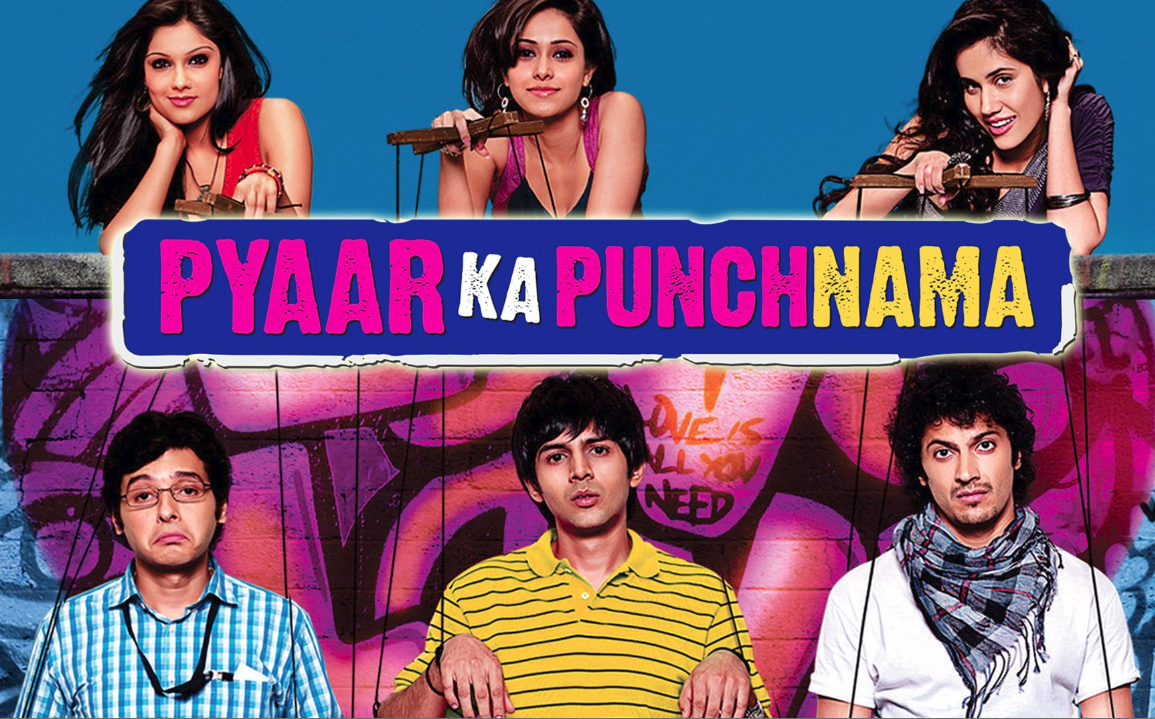 Pyar Ka Punchnama reflects the love stories of young generation how easily they get involved and how quick they are heartbroken. This is romantic comedy movie focused on GenX love attires, picturizing three young roommates experiencing changes in their lives after falling in love.
29. Dil Chahta Hai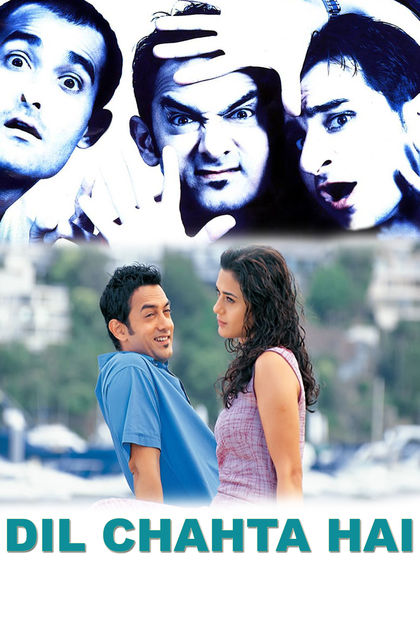 Dil Chahta Hai is a landmark cinematic achievement in the category of comedy-drama movie. The story revolves around three inseparable childhood friends who after falling in love having different aspects of the relationship in problems keeping their unity. The story is also iconic for young cinegoers highlighting the heroism of young working class fighting against the injustice of rich and corrupt.
30. Welcome
Welcome is another landmark in the series of Indian comedy films. A sequel to funny situations occurs in the entire movie. The complete movie evolves funny and hooliganism of two brothers to get married their sister to a guy belonging to descent and respectful family.
31. MS Dhoni: The Untold Story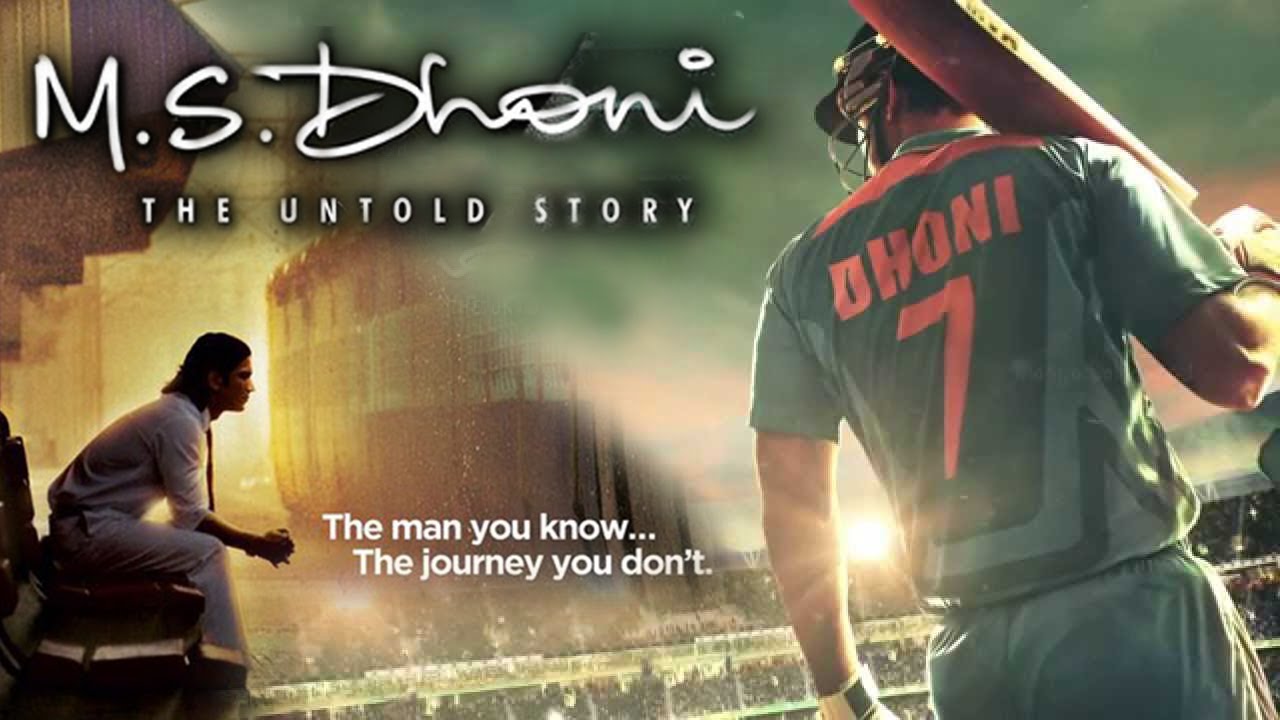 MS Dhoni: The Untold Story is a biopic revealing the life of Indian cricket legend MS Dhoni. Indian biographical sports film chronicles the life of Dhoni from a young age through an array of series of life events. Ranchi boy inspires youngsters to play cricket for India. Initially, he did a job in Indian railways to please his father later jumped to chase his dream. The movie is the motivational blend of Indian youth.
32. Neerja

Neerja is a biographical thriller film featuring a female protagonist 'Neerja' who was a flight attendant. She was successful in saving lives of passengers on board after the aircraft was hijacked by terrorists, she tried each and every way to save all and sundry. Her struggle was a fruitful life-saving contribution but her own life ceased to exist.
33. Lucknow Central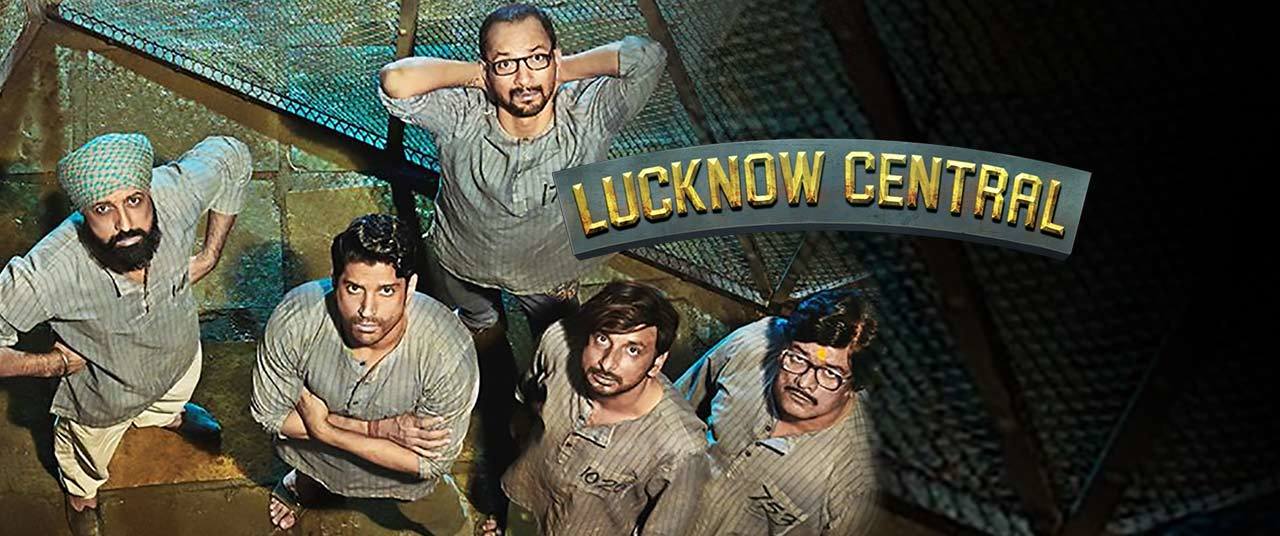 Lucknow Central is a prison film evincing a life of common man aspiring to become a musician but was prejudicially framed out for committing a murder. The dramatic narrative portrays few prisoners as inmates in Lucknow jail saw their ticket of freedom by forming a band. They made away but realized their achievement is not in escaping but in the fame they would get through the performance. It is a nice motivational drama.
34. Devdas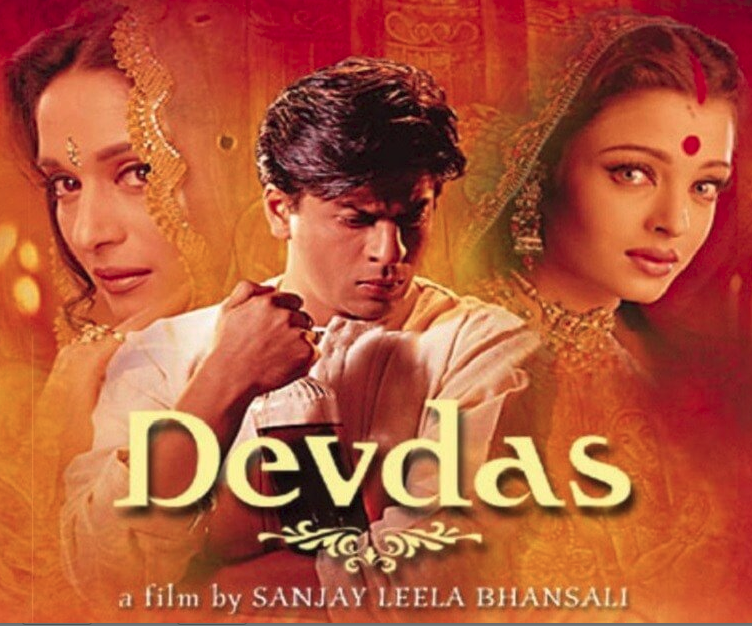 Devdas is the romantic drama of the epoch portraying the deep immense love of London return guy who wished to marry his childhood sweetheart but couldn't due to his own families opposition. He betrayed his life after his beloved got married to someone else and aspersed his complete life in alcohol. Descent in alcohol snatched his breathing to survive.
35. Parineeta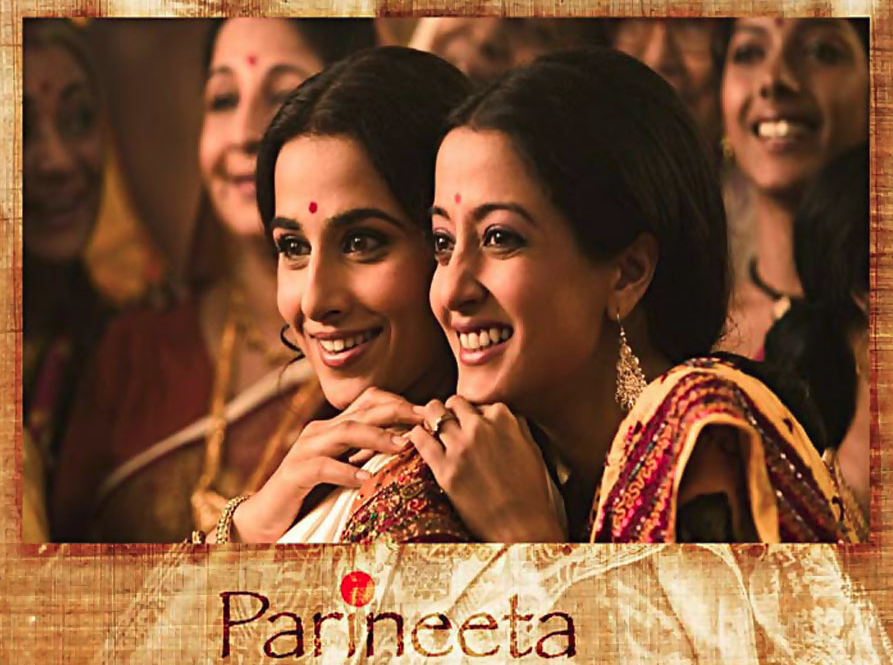 Parineeta is Indian romantic musical drama adapted from a Bengali novel portraying a love story of couples who were childhood sweethearts who wanted to besides each other for whole life but were opposed by guys father and even some understandings grew between them due to arrival of the third person. but the story had happy ending of their reunite and love succession.
36. Veer-Zaara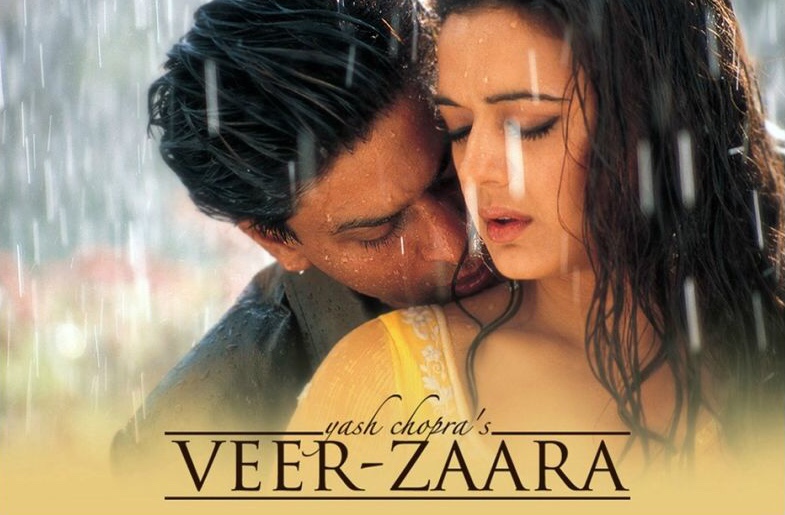 Veer Zaara is peerless works of Yash Chopra is reinvigorate romantic drama. The narration is the depiction of the life of a couple who sacrificed their entire life in loving and saving each other's life and living each other dream without being cognizance. The cinematography is deeply aspersed in love and sacrifice.
37. Mohabbatein
Aditya Chopra's musical romantic cinematics depicts a cold war between a strict principal and young solicitous guys following their hearts. The drama is a delineation of true love of a guy expelled from school who sacrificed his life loving her dead beloved and motivating youngsters to listen and follow their hearts to love.
38. Jab Tak Hai Jan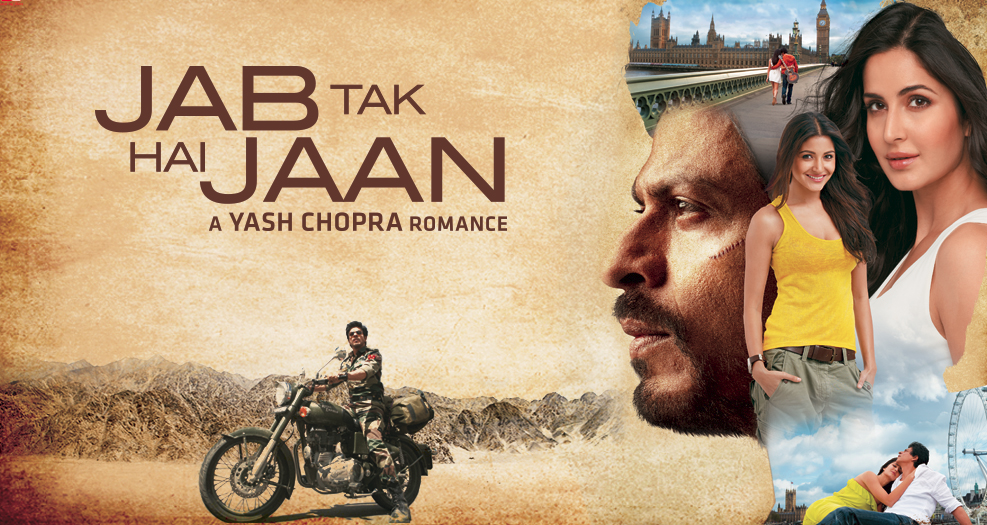 Jab Tak Hai Jaan was the last movie directed by Yash Chopra the great legend of Indian Cinematography. Cinematics is great chemistry between the leading actors predicting a love story of a Samar smitten by the beauty of Meera. Their love and passion were perpetual even of their aloof of 10 years.
39. Ek Tha Tiger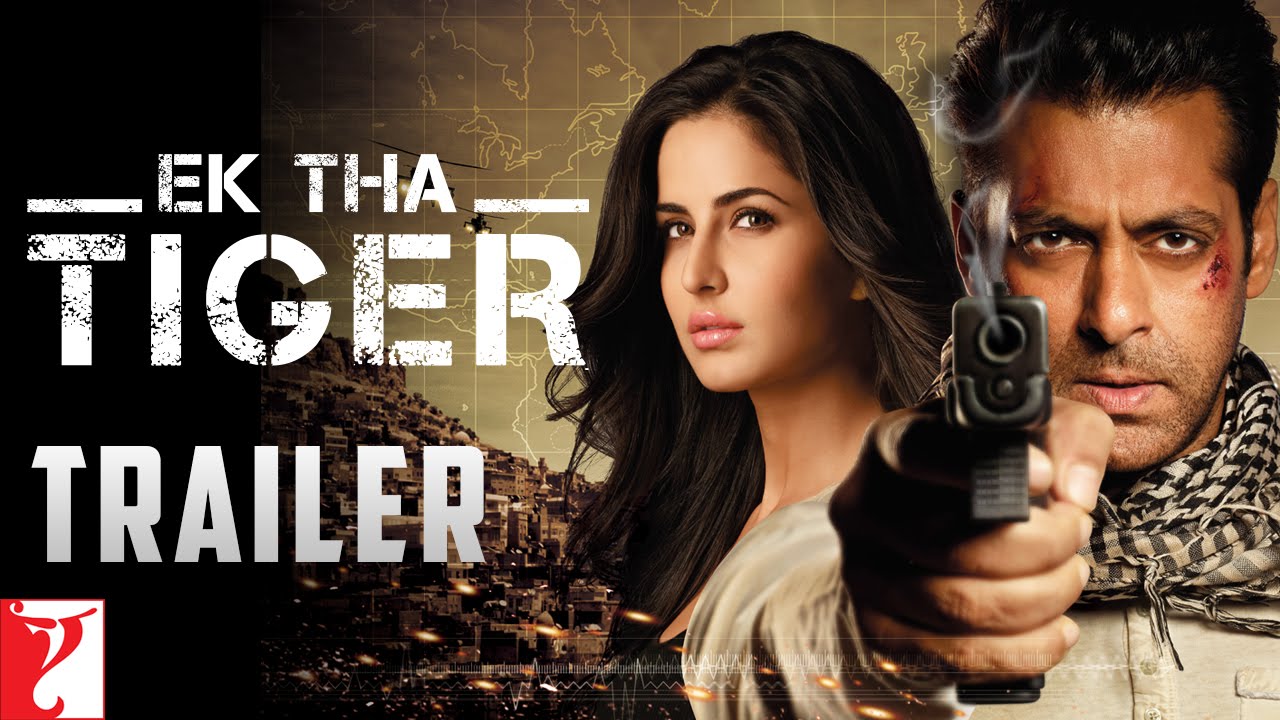 It is a story of the RAW agent who falls in love with the caretaker of the suspect whom he has to follow in Dublin. Both the agents of antagonist countries flee away to live and love each other.
40. Padmavat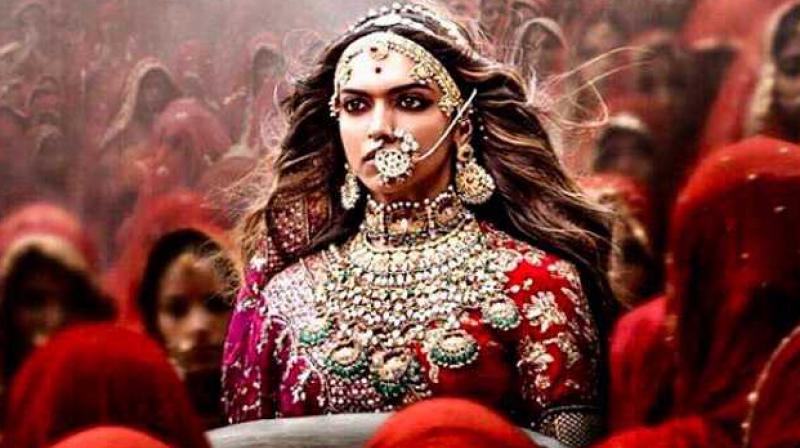 Padmavat is the story of a Queen Padmavati with exceptional beauty and a prosperous kingdom of North West. The covers the anecdote of Medieval India in 1303 AD.
41. Kabhi Alvida Na Kehna
Musical romantic movie insights the relationships of two married couples. Dev and Maya met each other during the stage of their falling marriages, they tried to help each other salvaging their married lives but fell in love with each other.
42. Barfi
Barfi is quintessential work of the leading stars delineations a love triangle. A speech impaired man falls in love with an autistic girl. The characters are perfectly imbibed and screenplay by the stars.
43. Rab Ne Bana Di Jodi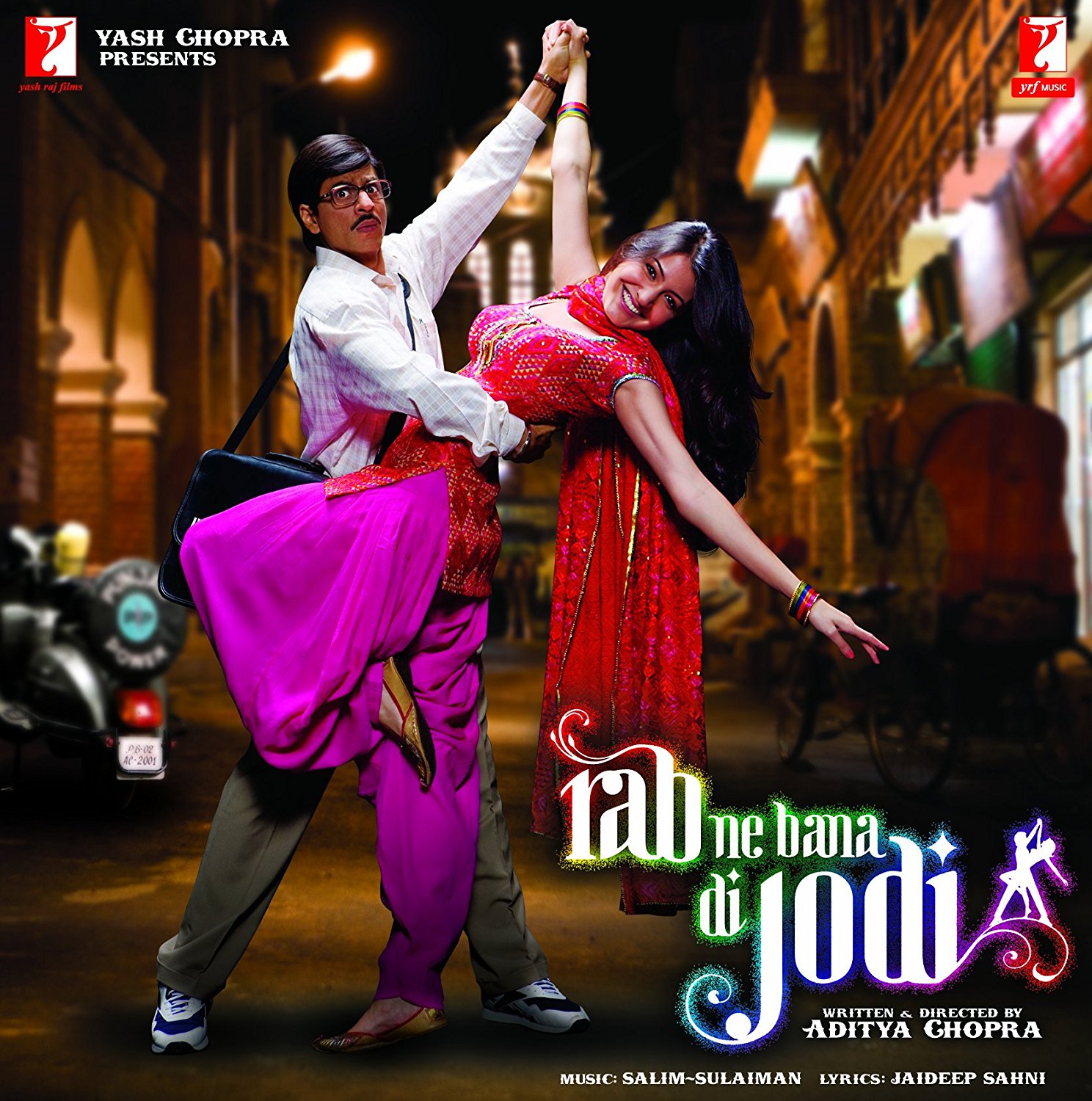 Rab Ne Bana Di Jodi is an Indian romantic comedy in which a simpleton Punjabi man does everything to please and feel his wife happy every time as the marriage was forced by the conditions, he was succeeded in winning the heart of her wife after his wholehearted attempts.
44. Gadar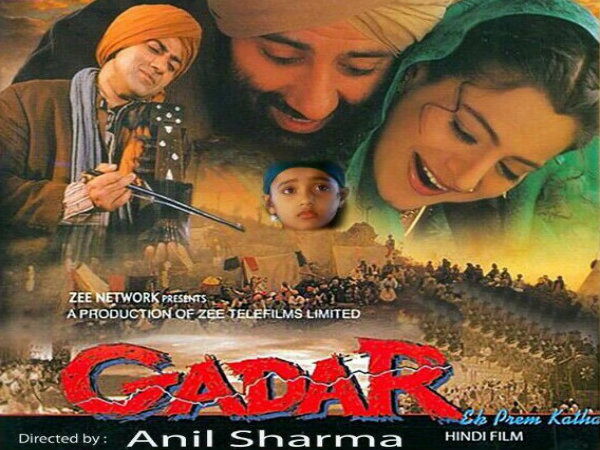 Gadar is a sensational love story which depicts boundaries and nations cant bound love connections weather of husband or of the child. It's the brave, thrilling and romantic screenplay.
45. Jab We Met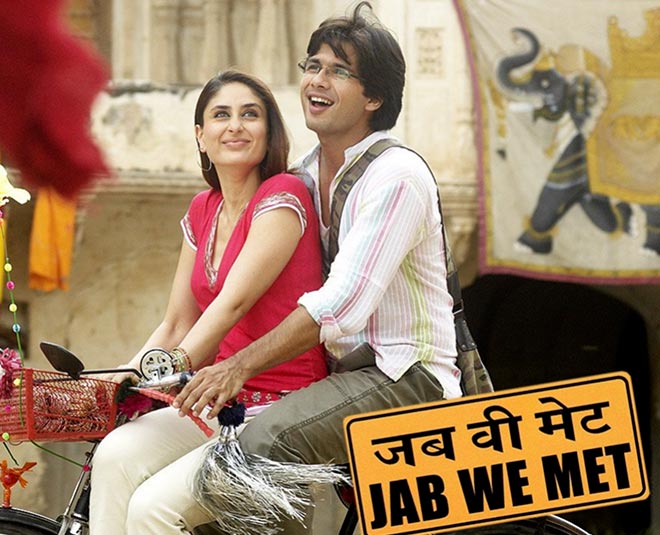 Jab We Met Is the single best performance by any actress of the century. The director has gripped the nuances of daily life and idiosyncrasies of a college girl here reflected by the character Geet.
46. Kal Ho Na Ho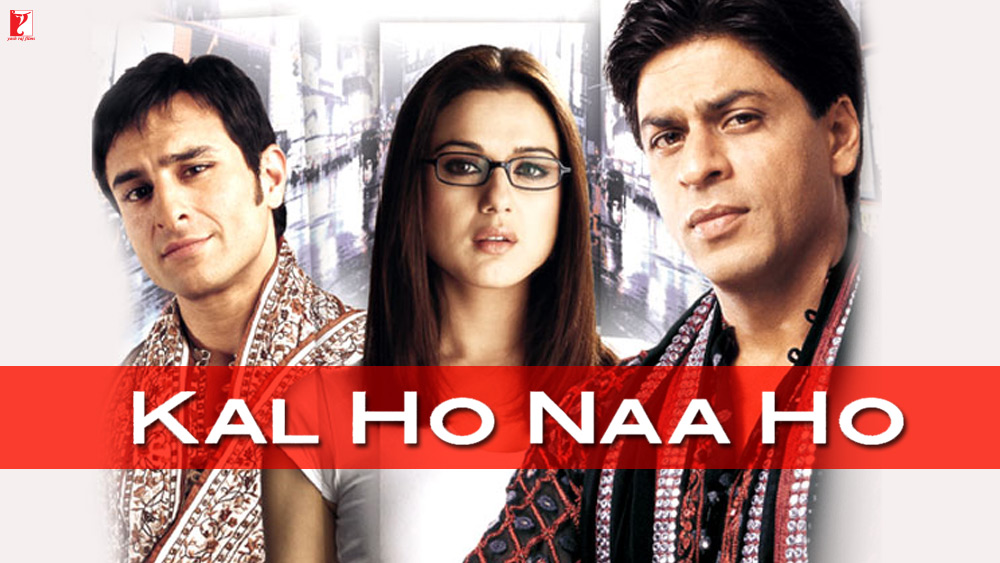 Kal Ho Na Ho is romantic movie showing the reality of life and motivating to love and live happy as one not knows when the life ends, whether he could see the sun of next day or not so always stay happy and spread joy everywhere as the title states- 'Kal Ho Na Ho'
47. Sanam Teri Kasam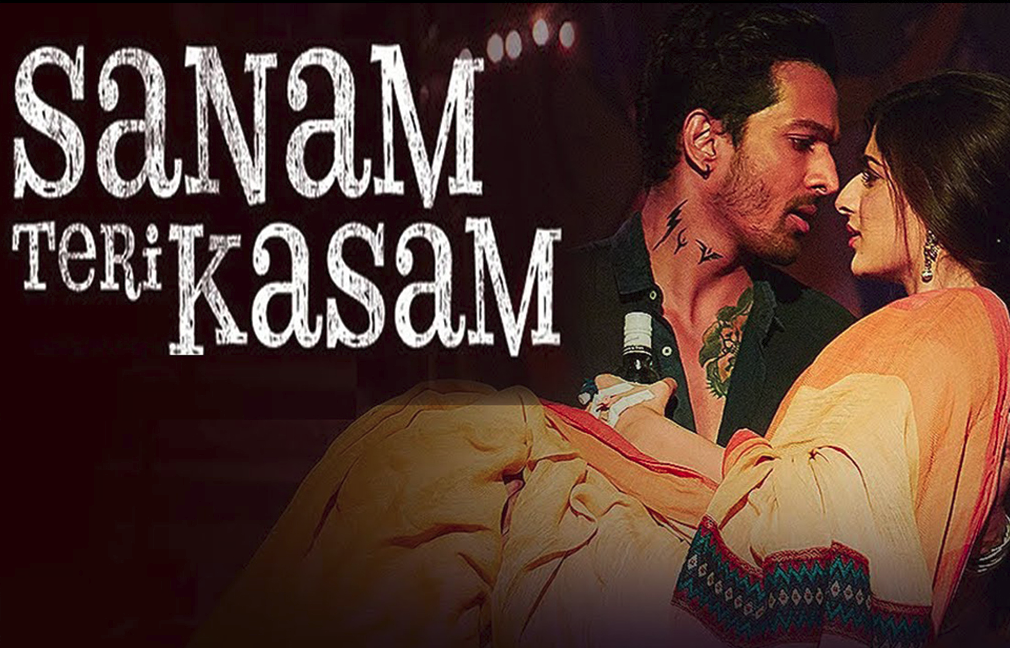 Sanam Teri Kasam is sensational heart touching story that presentments how a womanizer starts loving a girl expelled from her home in misunderstanding and fulfills her every dream before her death And even loves her when her life ceased to exit.
48. Tum Bin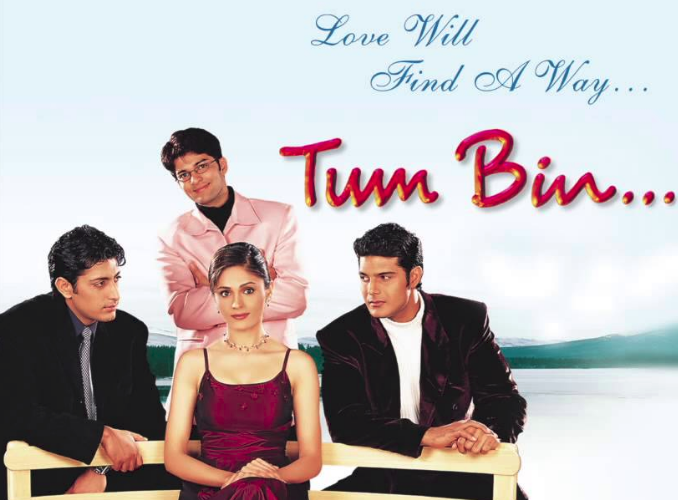 Tum Bin is exquisite romantic cinematics covered by four stars portraying love and thrill. A remorseful guy helps and takes care of the family of the person whom he knocked down accidentally. and secretly falls in love with his fiancee. The movie also depicts love triangle.
49. Om Shanti Om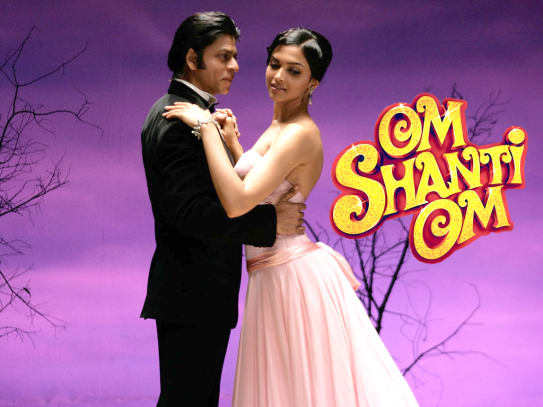 Om Shanti Om is exemplary work done by Deepika and Shah Rukh, The movie is magnificent love story even covering the beliefe of rebirth for a love.
50. Kaabil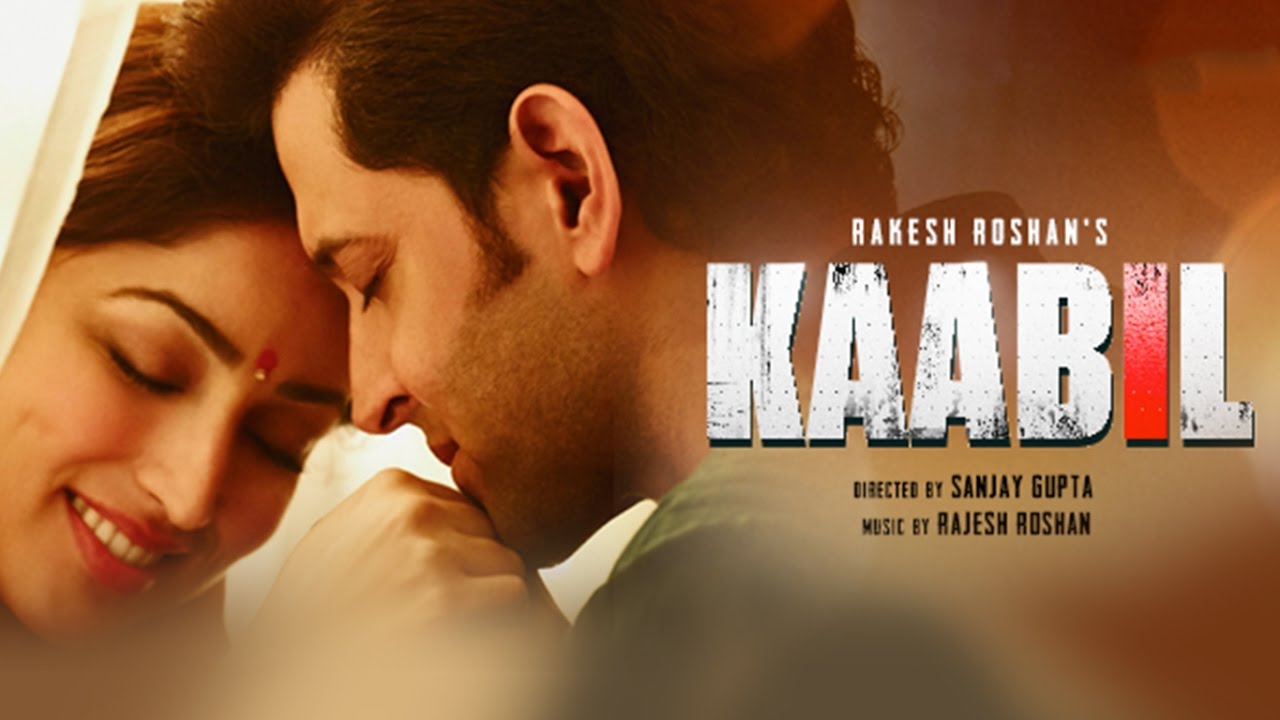 Kaabil is a beautiful love story of the visually impaired couple and two renowned stars did justice with the characters they were assigned.
Now it's your turn to show your love towards Bollywood, Let us know in the comment section which best movies we can add in the list. Our team always welcomes your suggestions.