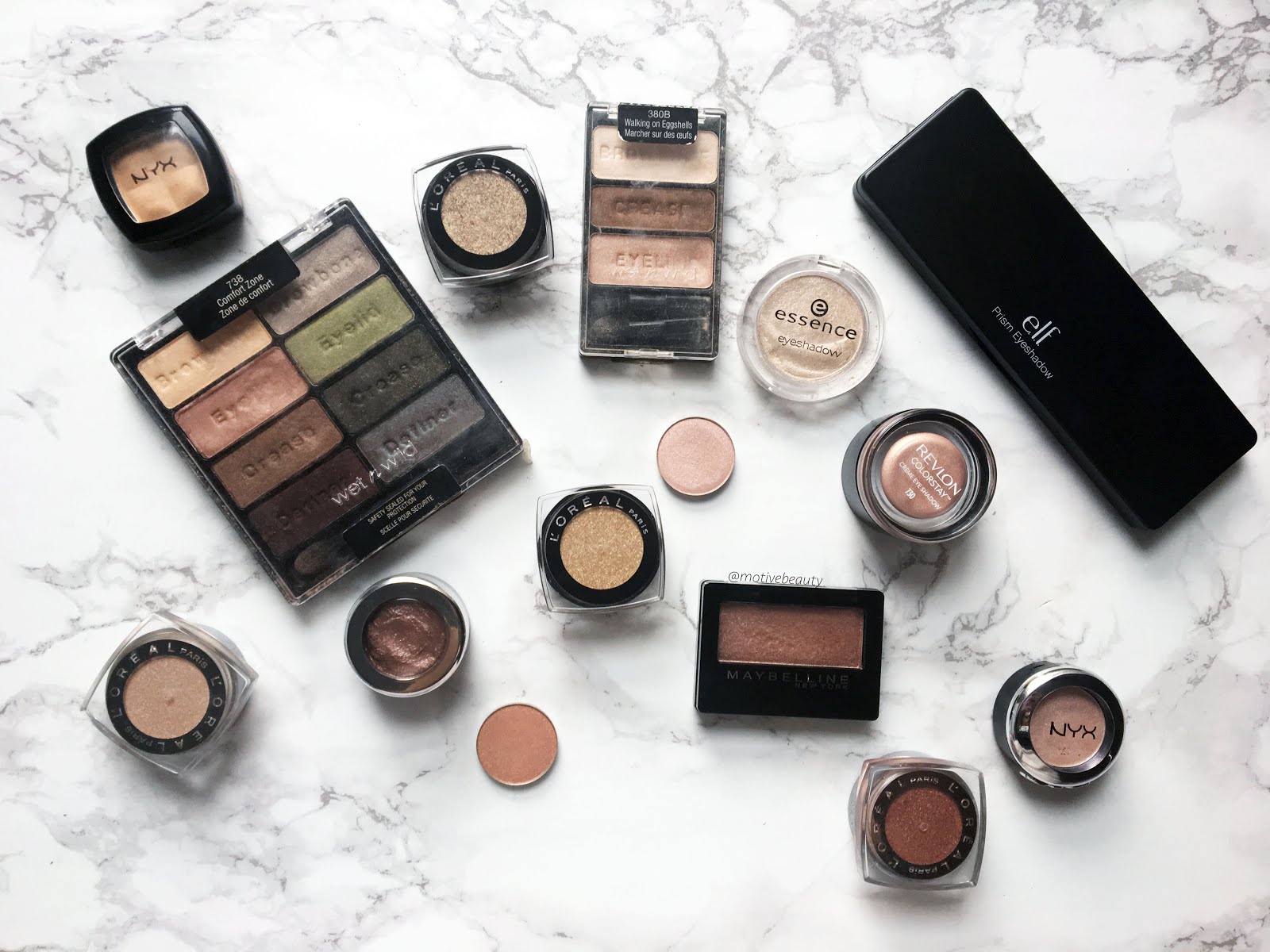 It is said that 'Eyes are the doorway to the soul' and we women take it very seriously. Eyeshadows play a very important part in makeup. They help in enhancing the eyes and makes it more beautiful. Eye makeup can either help you look beautiful or can make you look the disaster. To avoid looking a disaster, one needs to have a good quality eyeshadow. But there is a misconception among women that only high-end brands produce a good quality eyeshadow. It is not possible for everyone to purchase expensive eyeshadow palettes of brands like Bobby Brown, Mac, Anastasia Beverly Hills, Huda Beauty or Kylie Cosmetics. There are various foreign brands that produce good quality eyeshadows for their consumers.

There are various kinds of eyeshadow palettes according to the shade one needs. It is advisable to purchase palettes in place of single shade as it is very economical and a lot of colors will be provided in one place. We often tend to buys palettes of a similar shade. One needs to avoid that while shopping for an eyeshadow palette.

Here is a list of 20 best drugstore eyeshadow plates that we can find in our nearest cosmetic shop:

1. Maybelline The Nudes Palette
Maybelline The Nudes Palette is very popular among the bloggers since the day it was launched. This palette consists of 12 shades. The eyeshadow palette is perfect for any kind of makeup looks as it contains colors for both bold and subtle colors. The colors in the palette can be worn alone or mixed with other colors as per the occasion. Maybelline The Nudes Palette costs 899 INR.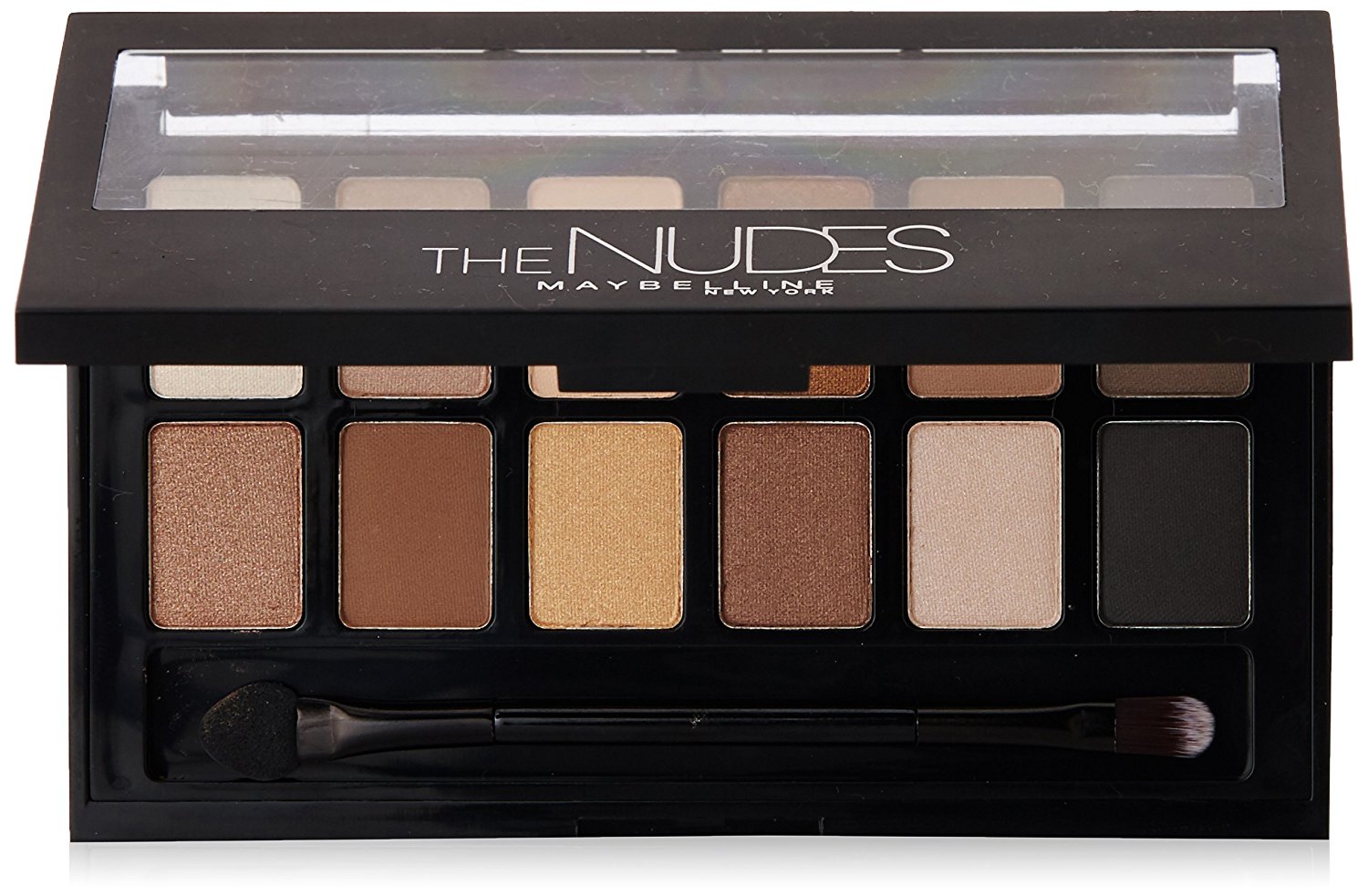 2. Lakme Absolute Illuminating Eye Shadow Palette
Lakme is one of the leading brands in India who has gained its consumer's trust over past 65 years. Lakme Absolute Illuminating Eye Shadow Palette is a range of highly pigmented eye shadow which contains 6 illuminating shades. This palette is a limited edition eyeshadow palette. It is designed by Sabyasachi Mukherjee. The shades contained in the palette suites the Indian skin tone very well and blends into the skin very easily. It costs 880 INR.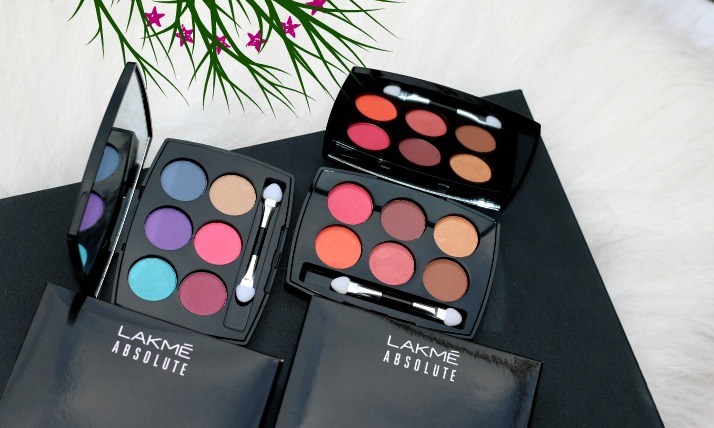 3. Makeup Revolution Redemption Palette
This eyeshadow is a must-have for any makeup lover. It contains the mixture of both matte and shimmer. If you need to hit a party, go for the darker colors and if you have to go to the office, opt for the subtle tone. This product is affordable and contains 12 shades. There are various options for selecting the palettes as well. Nykaa is one such stop where you can buy this palette if you do not find it at your nearest store. Makeup Revolution Redemption Palette costs 1050 INR.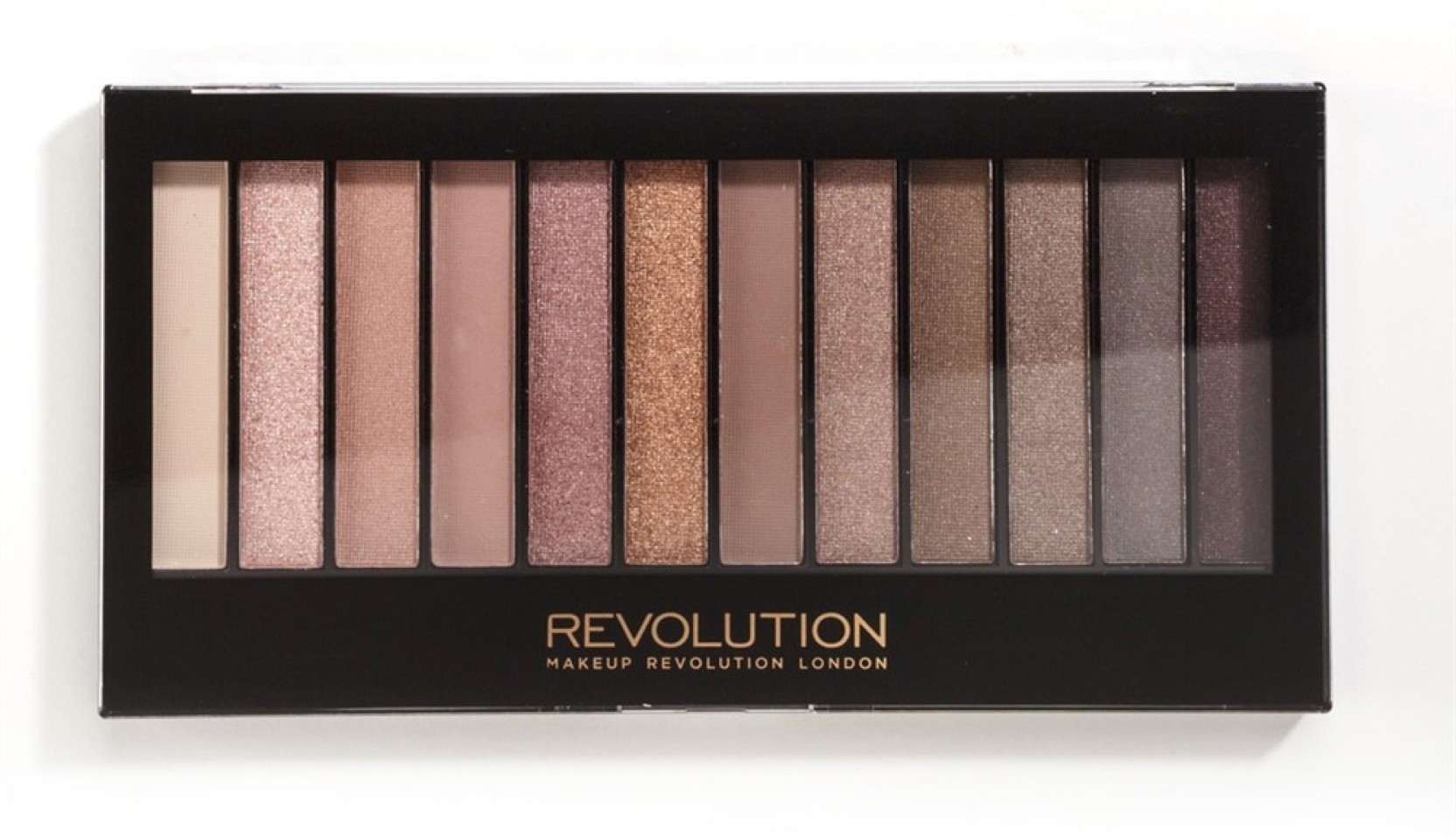 4. L'Oreal COLOUR RICHE La Palette Nude
This eyeshadow is specially designed for the makeup designer as it contains all the must-have shades for any occasion. This palette contains highly pigmented nude shades which is required to master the art of nude eyeshadow. L'Oreal COLOUR RICHE La Palette Nude consists of 10 beautiful eyeshadow colors which will help you create beautiful eye looks. This palette comes in two shades Rose and Beige, each consisting 10 colors. The price of this palette is 1399 INR.

5. Faces Ultime Pro Eye Shadow Palette – Rose 02
This palette is known for its beautiful rose gold shades. The palette consists of 10 highly pigmented and smooth shades which have the mixture of both shimmer and matte shades. The face is a Canadian brand that has earned a lot of loyal customers through their amazing products. This eyeshadow palette consists of highly blendable and versatile shades for any occasion. This palette costs about 999 INR.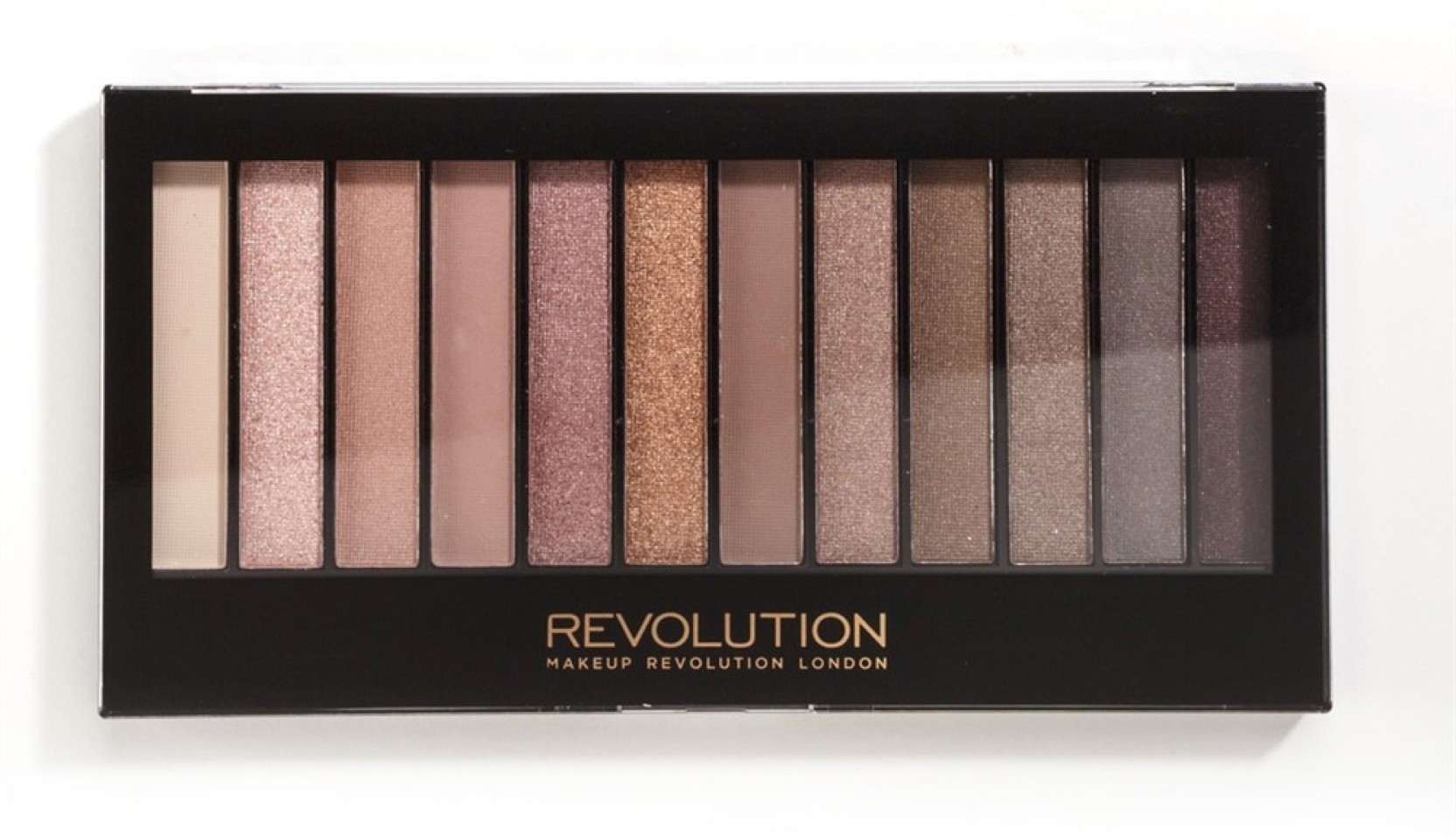 6. Coloressence Satin Eye Shades
Coloressence is another drugstore brand which is very popular among office going women. Its products are popular among women because of its affordable price range. The Satin Eye Shades palette by Coloressence comes in 3 shades and one can choose the palette according to their preference. The shades are highly pigmented which gives eyes a healthy glow. The blendable quality of this palette gives a very good coverage. This palette costs about 375 INR.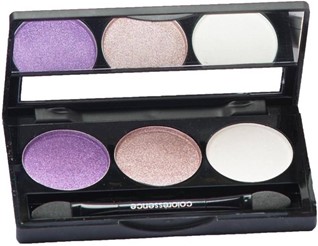 7. Wet n Wild Color Icon Eyeshadow 10 Pan Palette
This brand has recently been launched in India and has gained a lot of popularity among the Indian customers. This is because the product is highly affordable with good quality. This eyeshadow palette can be seen all over Instagram as bloggers are loving this product. The Wet n Wild eyeshadow palette consists of 10 shades in both matte and shimmer finishes. The product of this brand is Peta-certified and are none of its products has been tested on animals. It costs 499 INR.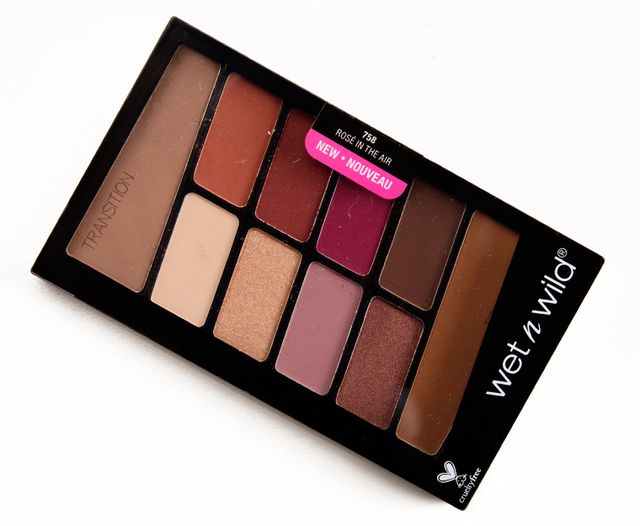 8. NELF USA Color Trio Eyeshadow
NELF USA has three in one baked eyeshadow. It contains three shades and is super affordable. It has the silky texture and is easy to blend. This eyeshadow gives full coverage in just a small amount. The palette can be worn as a single color or can be combined with other colors. It is available in 6 shades each containing 3 shades. These shades are highly pigmented and are stain proof. It costs 325 INR.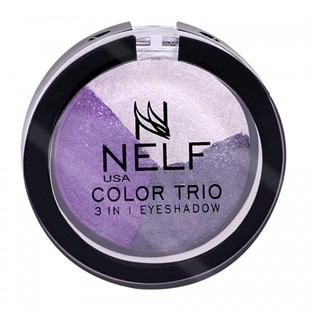 9. Natio Mineral Eye Shadow Trio
This eyeshadow contains three shades which are highly pigmented. This is a pocket-friendly eyeshadow palette. This palette contains minerals which do not harm the skin and makes the eyes glow. Natio eyeshadow is known for high pigmented shades which do not crease on the eyelid. The shades are super long stay and do not get smudged easily. It costs 618 INR.

10. The Face Shop Triple Eye Shadow
The Face Shop is a South Korean brand which has excellent skincare and cosmetic products. The brand is also very popular among bloggers as the products are very pocket-friendly and are of good quality. The Triple Eye Shadow by The Face Shop is an amazing eyeshadow palette that consists of three highly pigmented colors. These colors are skin friendly and do not cause any skin allergies. It also gives long lasting stay and has the silky texture. This palette costs 680 INR.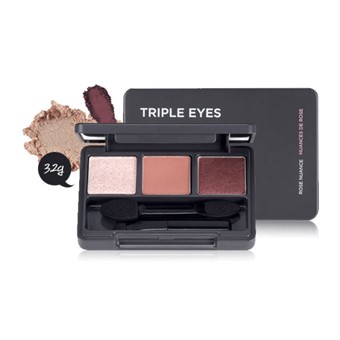 11. Miss Claire 20 Color Eye Shadow
This eyeshadow palette is a self-sufficient as it has 20 shades in it. One does not need to think what colors to purchase in this case as you will get all the possible colors that you require. It is a water-proof palette and has long stay. The colors are both highly pigment as well as affordable. What else does one need? The price of this palette is 550 INR.

12. Note Luminous Silk Quattro Eye Shadow
 This palette contains 4 highly pigmented colors with silky texture. This is a very affordable and a good quality product. This product contains Vitamin E which is great for sensitive eye areas. Vitamin E makes skin healthy and glow. The palette is dermatologically tested and does not contain any harmful chemical which can affect the eyes. This palette costs 650 INR.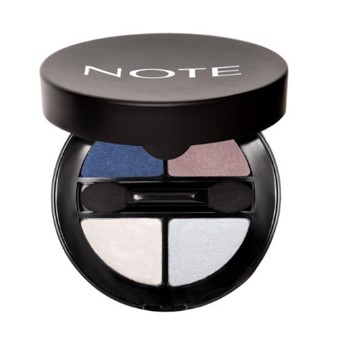 13. SUGAR Blend The Rules Eyeshadow Quad
This eyeshadow palette is highly pigmented and is creamy. This eyeshadow is very easy to blend because of its creamy texture and is super long stay. They do not create the crease on the eyelids which is a plus point. As from blendable, this product is very affordable and can be purchased by college going women too. The SUGAR palette costs 486 INR.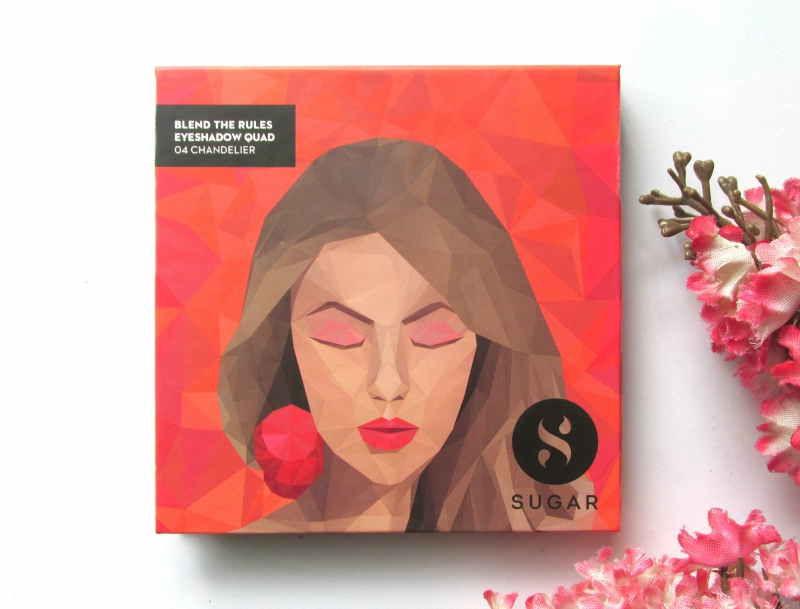 14. Paese Cosmetics Kashmir Trio Eyeshadow 
This is a new product which has 3 shades. This product is three times more pigmented than any other brand. Paese is a Polish brand which has come up with this new eyeshadow palette. Paese Cosmetics Kashmir Trio Eyeshadow can also be worn as an eyeliner depends on one's creativity. This palette costs 524 INR.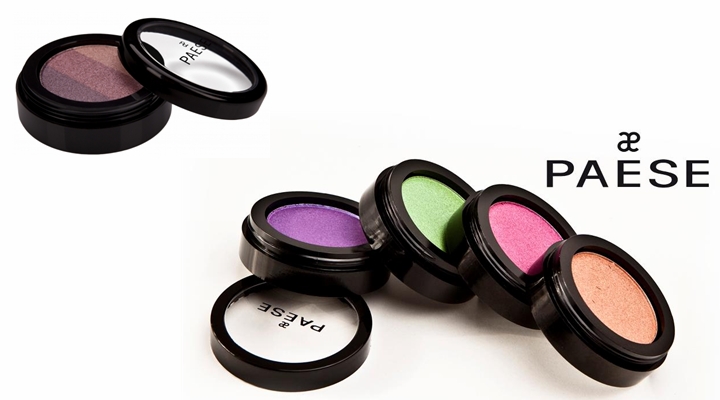 15. Makeup Revolution My Sign Complete Eye Wheel
Another popular eyeshadow palette from Makeup Revolution is this My Sign Complete Eye Wheel. Makeup Revolution has many amazing products that have helped them in gaining trusts of the consumers. This palette is another must-have from Makeup Revolution not because of just consists of eyeshadows but also an eyeshadow primer, 1 eyebrow powder, and a highlighter. This palette is self-sufficient for any makeup lover. It costs 553 INR.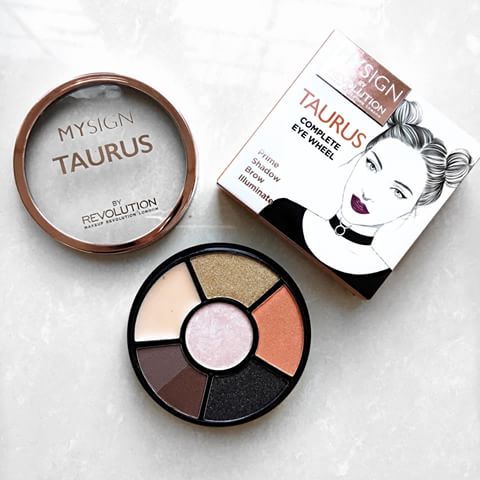 16. SeaSoul Dual Eyeshadow
It consists of 2 shades in a palette and can be used wet or dry. The colors in the palette can be worn as a single color or can be mixed with another color. This palette is perfect for creating beautiful shimmery or matte looks depending on the occasion. The colors are highly pigmented as well as affordable. This costs 585 INR.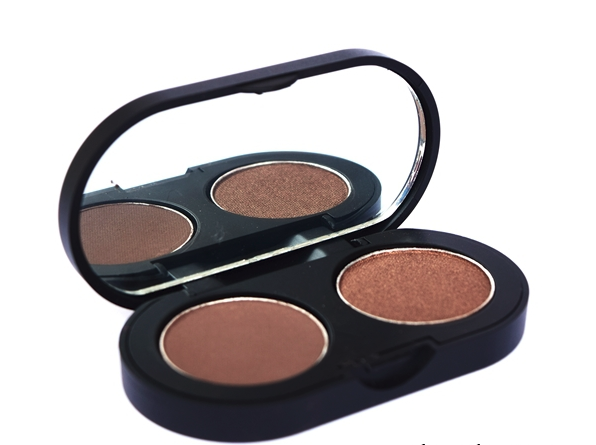 17. Freedom Pro Shade & Brighten
A perfect nude palette that one cannot take its eyes off. This palette contains the perfect shade for any occasion and is highly pigmented. The colors are silky smooth and are easy to blend. These shades can create bold as well as subtle looks by just experimenting a bit. Each palette consists of highlighter and is of a pocket size which is easy to carry anywhere. It costs 595 INR.

18. NYX Professional Makeup Custom 4-Shadow Pro Palette
People often think that NYX is popular as a high-end brand. But this brand does care about its customer who cannot spend huge money on makeup. This palette is very affordable and highly pigmented. NYX is very popular these days as their products are amazing. This palette consists of four colors which can help you create bold as well as a casual look. This palette costs 600 INR.

19. Palladio Eyeshadow Quads
This palette consists of 4 highly pigmented shades which help in creating dramatic eyes for any occasions. This palette can be used throughout the year no matter what season or occasion it is as it contains both shimmery as well as matte colors. This palette is budget friendly as it costs 625 INR.

20. Nykaa Just Wink It!
Wet & Dry Eyeshadow Palette- How can we forget Nykaa's product while talking about cosmetics? Nykaa has established as a brand in a very short span. Nykaa's product is very affordable for any individual and both the price and the quality justify each other. The eyeshadow palette by Nykaa is highly pigmented and can be applied wet or dry depending on the individual's need. There are 3 shades of eyeshadows, each consisting of 6 shades. The price of the palette is 650 INR.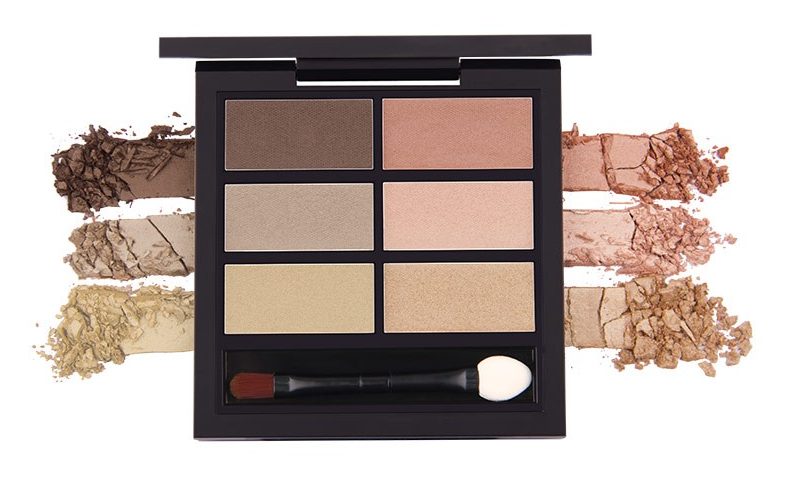 Gone are the days when only one eyeshadow was sufficient or you have to buy lots of single eyeshadows for varient collection. Now you don't need to put this much effort as Eyeshadow Palettes has replaced them. Eyeshadow palettes are available with unique characteristics, with quite attractive sleek packaging and also you will get many colors by paying the just single amount.
So, it's the time to find your perfect match color and carry your vanity with pride. Hope you like this information. Let us know in the comment section below and if you are using any other brand product with that you are satisfied, also share your reviews. Catch you soon with more makeup collection. Stay tuned!!