Rose is the beauty magic potion and remarkably versatile whether you are having dry, oily or combination skin. Benefits of rose water are can't be counted on tips. This is one of the beauty secrets of the females all over the world. It helps in soothing, cool sensitive skin, irritated skin, balance and cleanse oily skin, rejuvenate, soften and tone mature skin.
Rose water is filled with the anti-oxidant and vitamins which help in the prevention of the signs of ageing. Rose water also has a natural antiseptic, anti-inflammatory and anti-bacterial properties. Vitamin and minerals present in the rose water will help in the providing the nourishment to your skin.
Rose water is also known as "Wonders of nature". In this article, you read about the benefits of the rose water on skin care and health.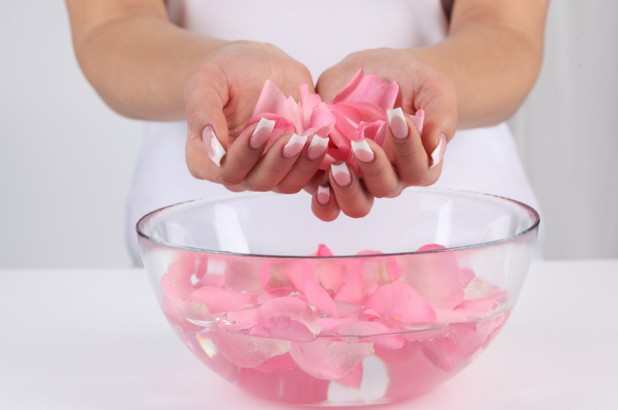 Benefits Of Rose Water For Skin And Its Uses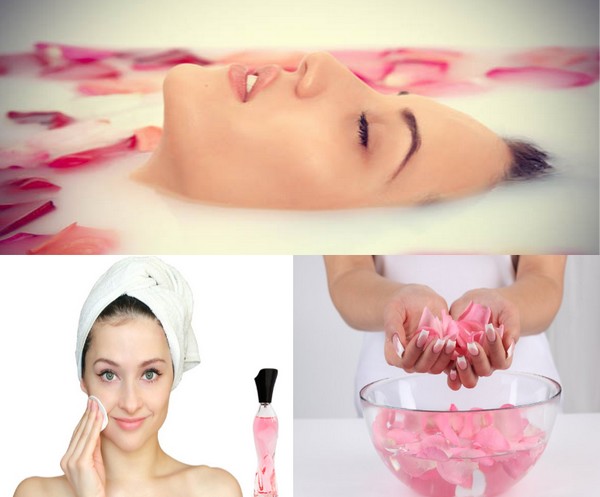 Rose water is known for its fragrance but nowadays many duplicate products are also available in the market. In which just they put few drops of the essence of the rose that is not a pure rose water.  So try to buy the original rose water from the market. It will come in the colour of pink or red. It is cheapest and easiest way to incorporate in the daily life. Rose water can be used directly or indirectly to your skin. You can also make rose water at home. Below we have written how to make rose water at home.
1. Rose Water Freshen Your Face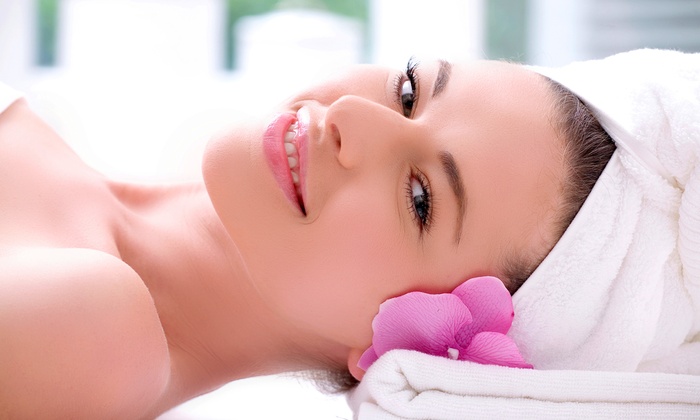 In the summer rose, water becomes the friend to your skin as it cares for your skin. Its cooling effect will make you refresh every time. Just dip a cotton ball in the rose water and apply on your face this will help in hydrating and nourishing the skin. You can use rose water several times in a day.
2. Rose Water For Dry Skin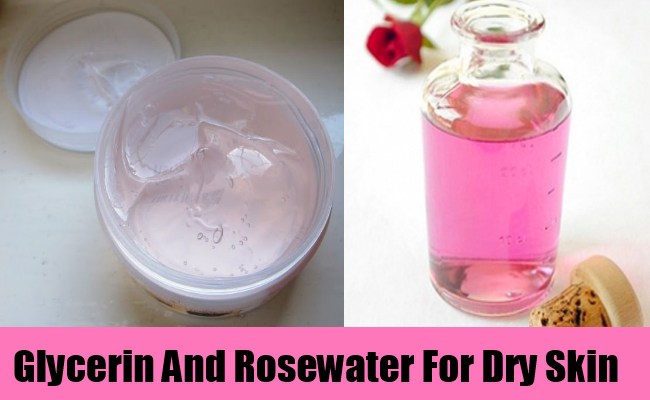 Rose water will keep your skin hydrated and you get rid of dry skin. After using rose water you may feel your skin as soft and soothing. Add 2-4 drops of glycerin into the rose water and apply this on face after taking bath. For best result use it daily.
3. Rose Water As A Makeup Remover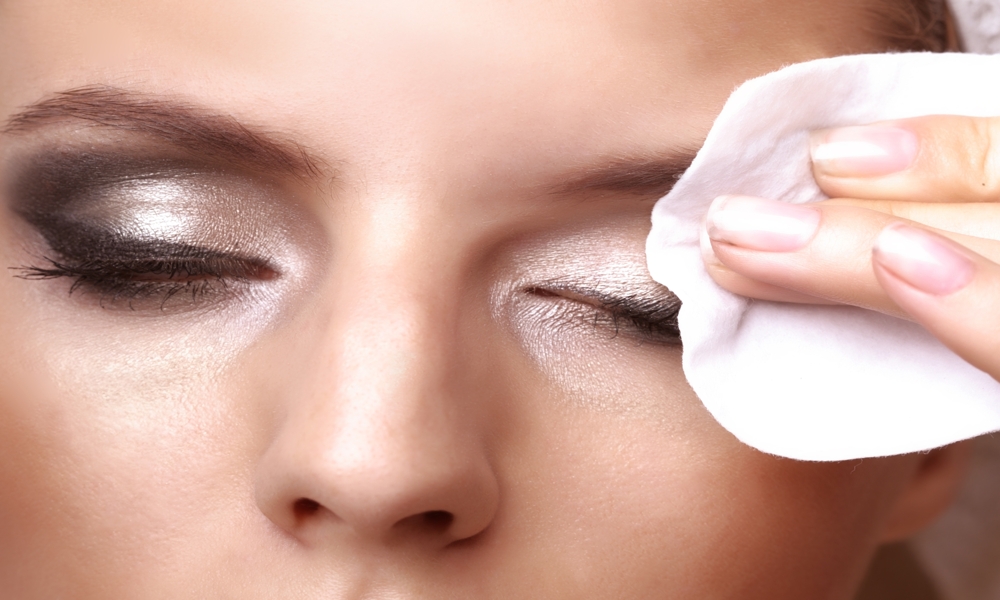 You can dip cotton balls in the rose water and then makeup is removed very easily. Another method is to add coconut oil to the rose water which will help in the removing the make up this is the one of the best natural skin care product.
4. Rose Water Reduces Eye Puffiness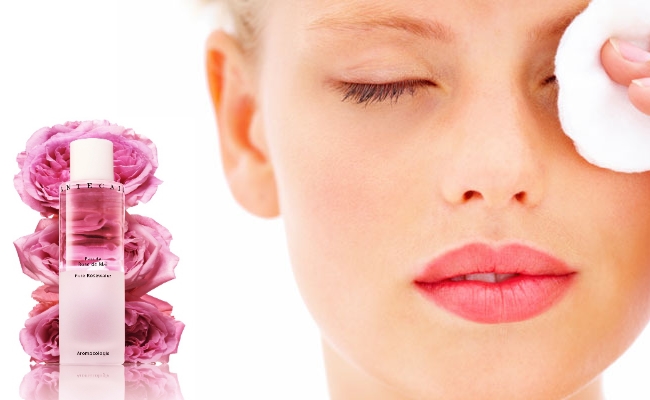 Place a bottle of rose water in the fridge for an hour and then dip a cotton ball in the rose water and apply on your eyes this will help in the soothing around the eyes and prevents the puffiness.
5. Rose Water As A Skin Toner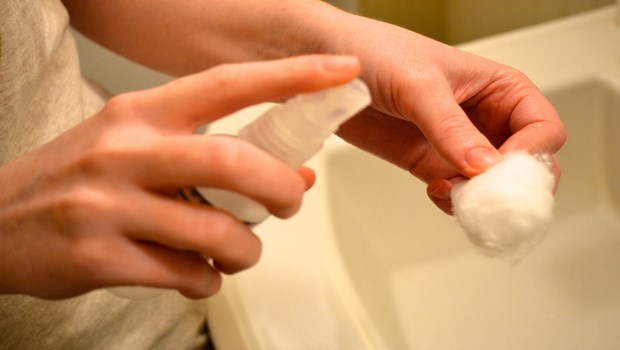 By the regular use of the rose water as a toner helps in the prevention of the wrinkles, tighten pores and add a wonderful glow to the skin. Apply few drops of rose water on the cotton ball and except eyes and lips apply this on all over the face. And leave it for 5-7 mins and wash your face.
6. Rose Water For Acne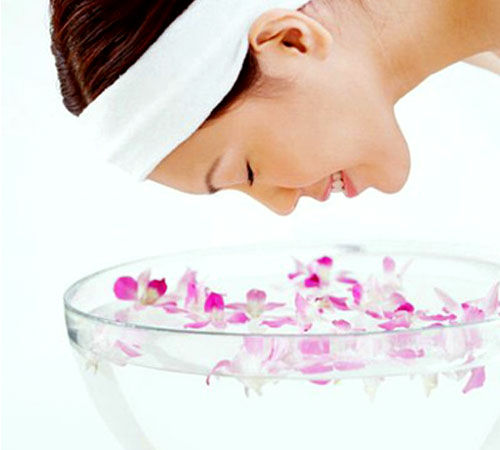 Rose water helps in the reduction of the acne. Mix the juice of the lemon and rosewater. Apply this solution on your face and keep it there for 30 minutes and then wash it away with water. Repeat the process 3-4 times in a week will help in the relieving the acne and it will also reduce the acne scars and blemishes.
You can also prepare face mask also. Blend fresh cucumber with honey and make this mixture soft by adding rose water and then apply this paste on your face and keep it there for 30 minutes and then wash it away with water.
7. Rose Water And Creams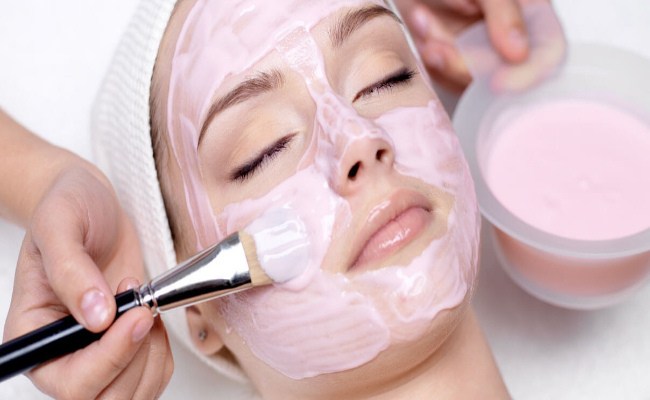 When you a few drops of the rose water in your regular creams then it will have a moisturising property on your skin.
8. Rose Water Act As A Cleanser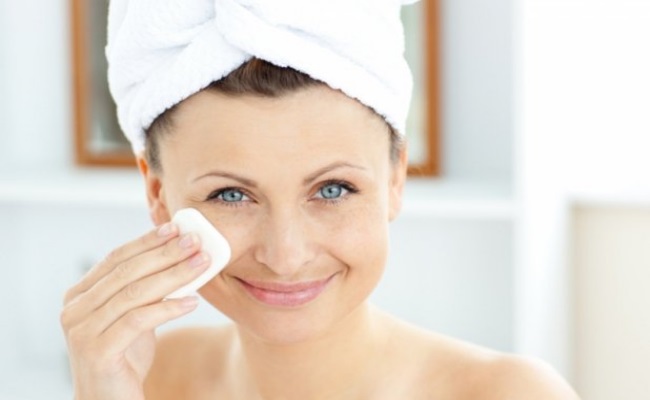 You can wipe out the dirt and dust from your skin by the rose water. Just add few drops of the essential rose oil with glycerin and rose water to make a cleanser.
9. Rose Water For Lips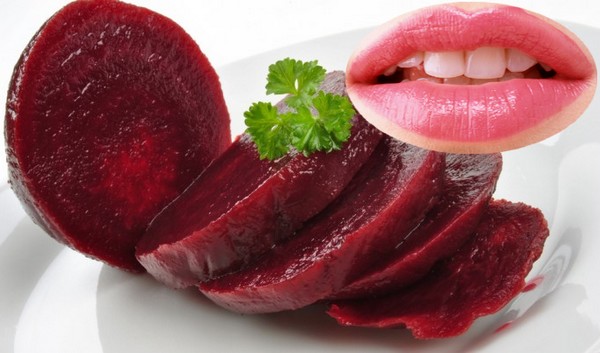 It is very natural and simple trick to maintaining pink lips forever. Take beetroot and cut into dice form and then sundried. After drying it grind it into powder form. Now add rose water to this powder and make a smooth paste, you can apply this paste on your lips and then wash it away after drying with water. This will help in maintaining the pink lips forever.
10. Rose Water As Body Spray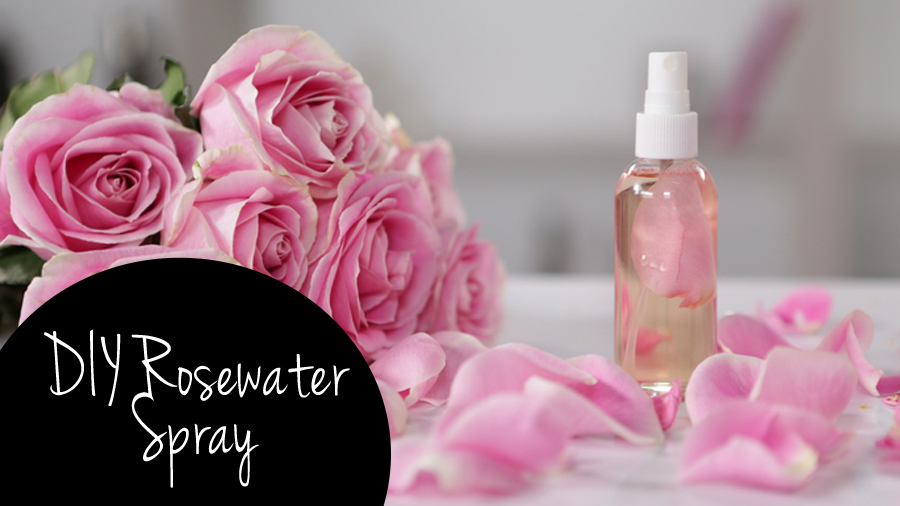 If your body is exposed to sun and you got skin rashes and sunburn then you can get rid of the sunburn through the rose water. Crush 10- 15 tulsi leaves in the 200 ml of the rose water and kept it in the fridge. A solution is ready to use, spray this solution to your body to help calm the skin. It also soothes sunburn and heals red and itchy skin.
11. Rose Water As an Aromatherapy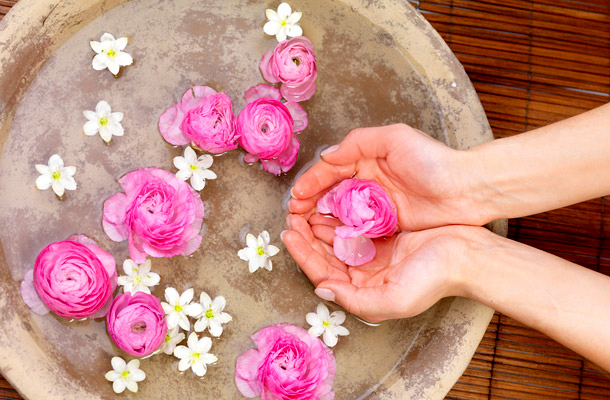 Aroma of the rose water gives relief from stress and contribute to more sleep. In aromatherapy rose water to act as an ingredient. It has a positive effect on your body too.
Benefits Of Rose Water
Rose water controls the excess of the oil on your skin.
It maintains the skin pH balance.
It will hydrate the skin, moisturise and revitalise skin.
It has anti-inflammatory property so it can help in the reduction of the redness, irritated skin, dermatitis and eczema.
Rose water helps to strengthen skin cells and regenerate the skin tissue.
Nourishing and moisturising properties of rose water enhance the quality of the hairs and act as a hair conditioner.
It can help in the treating mild dandruff and revitalises hair growth.
It will keep you and your skin refreshing.
It will keep away fine lines and wrinkles apart.
How To Make Rose Water At Home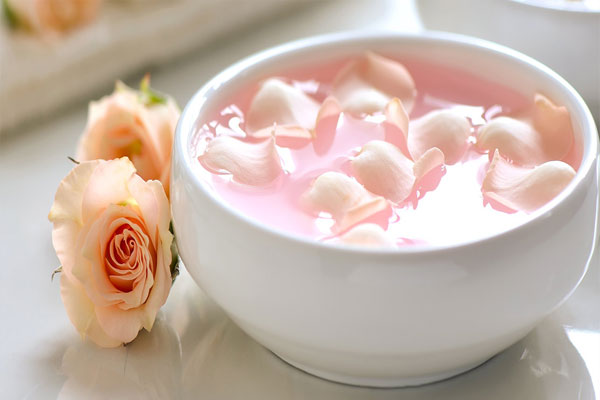 There are two methods to make rose water at home first one is just put some of the rose petals in the jar full of, distil water and place them in the sun for some days. This is a long process.
Another method is just heating the rose petals in the distil water and let it simmers for half an hour and then let it cool. This rose water is ready to use.
Rose water is good for all types of the skin and can be used in any of the homemade facial scrubber or mask without leaving any type of the side effects on your skin. Rose water can be used in millions of way to treat skin, hair and health.
Above in this article, you have learnt about how to prepare rose water at home so no need to buy from market to buy it just prepare and use it for a glowing and refreshing skin!