In India, if we talk about Punjabi Wedding Songs then it's incomplete without Dance and Bhangra. Bhangra is the dance style of Punjab. Here is Best Punjabi Wedding Bhangra Songs Latest List 2017. Bhangra is the soul of Punjabi's.
Lyrics of Bhangra is in the Punjabi language. Lyrics of Bhangra is very simple sung with the music instruments like dhol, tumbi, sarangi and keyboards. Music of Bhangra has very fast beats and the sound of music gets people crazy to come on the dance floor. This year many singers have launched her Bhangra songs album. And Punjabi Weddings are totally handicapped without Honey Singh. He has taken place in the heart of Punjabi's.
As the wedding time is running and surely you people will be searching for the Punjabi Wedding Dance Songs List to play on the wedding of your brother, sister or friends or relatives marriage.
Also Check :
Latest Punjabi Wedding Dance Songs List
Weddings are the most precious moment in every one life and every bride and groom want to make their wedding more memorable. And without dance Punjabi Weddings feels very dull. So don't get late my friends, if you are making a list of wedding arrangements then also make List of Punjabi Wedding Dance Songs. Here we had already made a Collection of Latest Punjabi Marriage Songs and your guest will remember your marriage songs and dance till years. Hurry up friends…soon check the Punjabi Wedding Songs 2016 List and make the ceremony mood of your guests.
Also Check :
Top 50 Punjabi Marriage Dance Song List 2018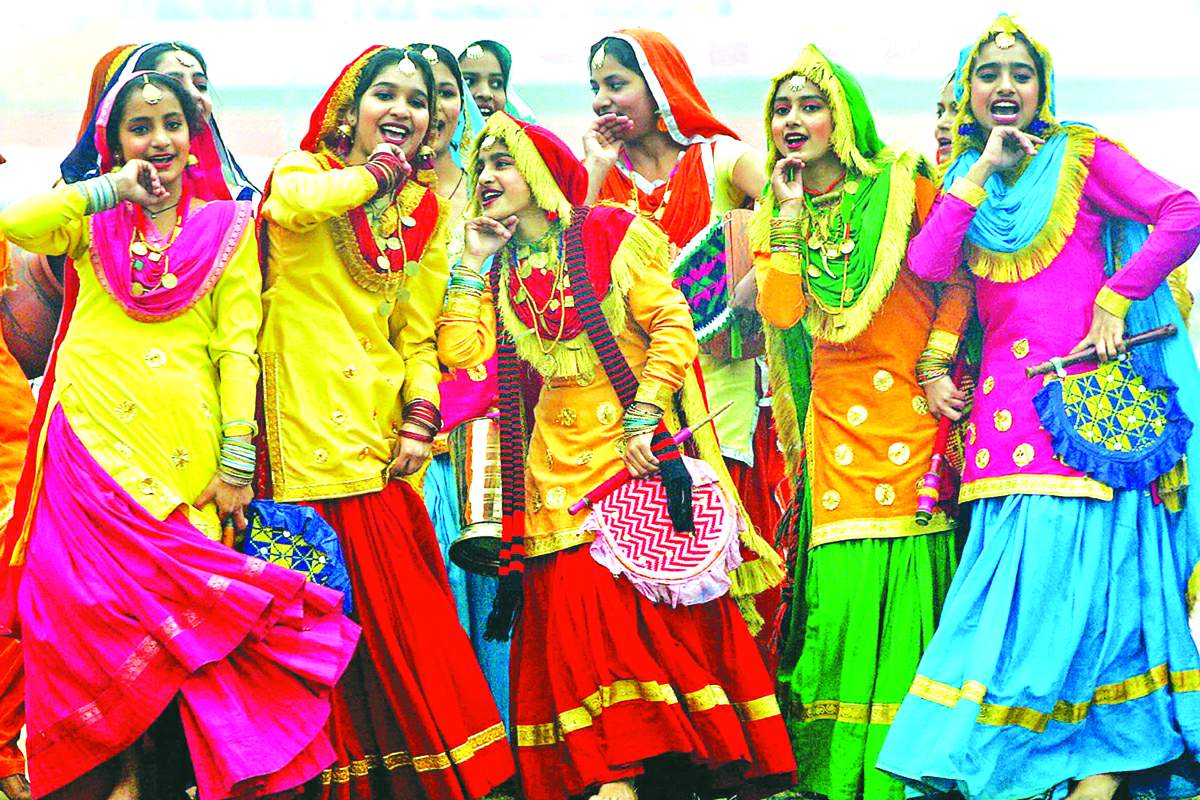 Patiala Peg -Diljit Dosanjh
Glassi -Yuvraj Hans & Jassi Gill
Chall Mere Naal – Prophec Ft Fateh
Daang Te Dera – Aman hayer
Banda Ban Ja – Garry Sandhu
Mitra De Boot – Jazzy B/ Dr Zeus / Kaur- B
8 O'clock – Babbal Rai
Whisky – Gippy Grewal
Lovely – Upadhyay / Varma/ Kapoor/ Fateh
Jump To The Bhangra- Bups Saggu Ft Manjit Pappu
Jaan Nachdi – Harsimran
Back To Bhangra – Roshan Prince
Dance Basanti – Jigar / Dadlani / Manchanda
Whisky – Gippy Grewal
Pind Nanke – Gippy Grewal
Galliyan – Ankit Tiwari
Bapu Zamidar – Jassi Gill
Bchaa Ho Gaya – Diljit Dosanjh
Sajde – Arjit Singh / Gulzar / Nihira
Lethal Combination – Bilal Saeed Ft Killa
Massi – Gippy Grewal
Desi Gaana – Gippy Grewal
Bugchu – Gippy Grewal
Bebo – Alfaaz feat Yo Yo Honey Singh
Breakup Party – Leo Feat Yo Yo Honey Singh
Singha Singha – Gippy Grewal
Achko Machko – Yo Yo Honey Singh
Ati Goriye – Tiger style / Preet Harpal/ Kaur
Jatti – Harjit Harman
Das Ja – DNA
Burrahhh Title Song – Geeta Zaildar
Chamkila – Roshan Prince
Din Shagana Da Chadaya
Munda Iphone Warga- A kay Ft Bling Singh
Balle Balle – Bride Punjabi Song
Aaja Bhangra Pa Laiye – Surveen Chawla /Amrinder Gill & Diljit Dosanjh.
Thumka Laga Lai Saade Naal
33 Number
Teri Akh Nu Salamaan Hundiyan
Saanu Te Aisa Mahi
Happy Go lucky
Dabbi
Wajjde Wajje
Urban Boliyan
Paranda
Chownkidar
Jagoo
Gidha
Sehre Waliye Veera
Hun Kidher Gaiyan Ve
Hope you will love to play this Punjabi Songs Collection on your wedding and make all the rituals and wedding functions especially. Also, check our music collection and stay updated..!!!