Hey, girls summer is the season, is actually too much boring. Are you agree with me? No outing in the day timings. So, if you want to do some interesting without going out then today I have come up with an interesting nail art designs, Nail Art Designs For Beginners also. These simple nail art ideas are too much easy that you can try at home by own.
Nail Polish Designs are getting very popular these days in girls. Special material for nail art designs is also available in the market. And if you don't want to put some heavy material on nails then there are also very glossy nail colors that will give an amazing look to the nails.
Here, we are also trying to put some Easy Nail Art for the lazy girls, like me. Below are the 99+Simple Nail Art Designs & Ideas that for sure you must try at least once.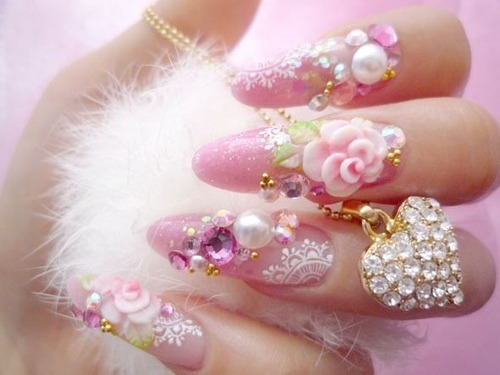 How To Do Nail Art Designs For Beginners At Home
Nail Art is very easy, it has no rules like makeup. You can do whatever you want. Just keep in mind before applying nail art manicure your nails properly. If your nails length is not equal then firstly shape them. If you have very small size nails then you can put acrylic nails. Nails will look amazing after applying these Different Nail Designs.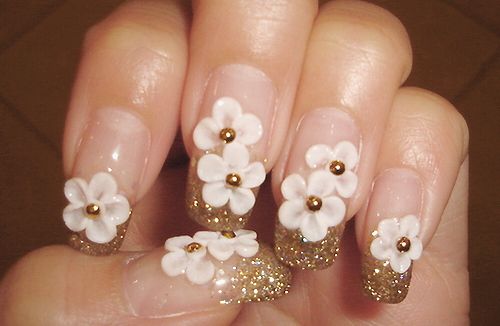 Amazing Simple & Easy Nail Art Designs
Below I am sharing all the amazing simple and easy nail art designs that you can make yourself.
Black & White Nail Art
Black and white is the most beautiful, simple and evergreen combination of colors. It merely gives attention to your nails.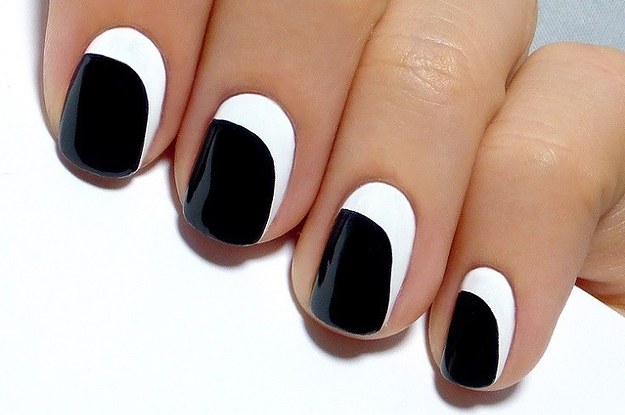 2. Easy & Cut Nail Art Designs
Little black hearts on light pink are looking amazing. Just put pink nail paint double court and then apply little stickers of any shape. This is as simplest as looks.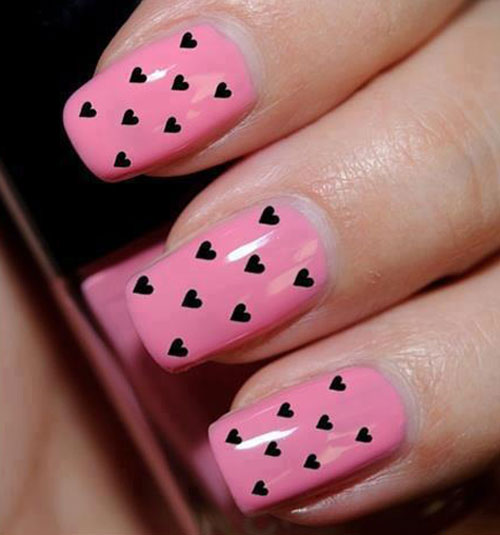 3. Tri Color Nail Polish
Tri-color stylish nail paint designs looks amazing. You can also apply this pattern with any other colors in the combination of bright nail paint shades.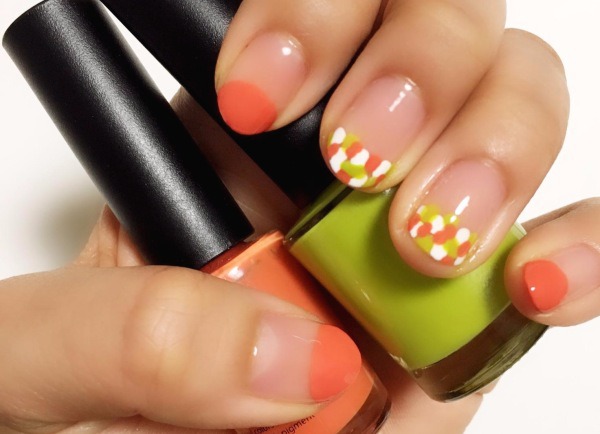 4. Minion Nail Paint Design
If you love minion then you will surely love this nail art pattern. As this design is little bit tuff for the beginners but being a cartoon you will love these expressions.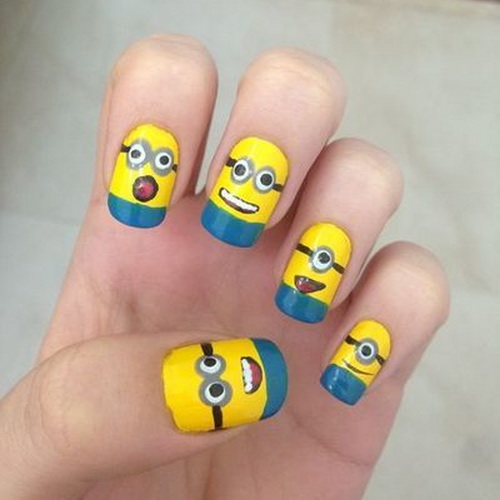 5. Easy Nail Art Ideas
This chic design is really very easy. You just have to apply your favourite black nail paint and let them dry. When it wil dry just took your all nail paints and apply dots with the help of bobby pins.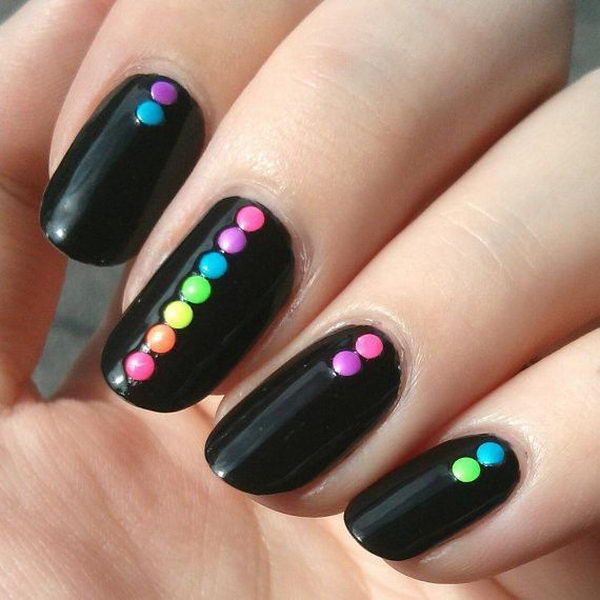 6. Easy Nail Art Design For Short Length Nails
If you have short length nails then this will be the best suited designs to you.
7. Simple Trendy Nail Art Designs
This is simple easy and trendy nail paint designs. This designs easily can be made with the help of tapes and nail paints.
8. Nail Art Design For Beginners
This is the most simple nail art designs. If you are a beginner then simply you can do it yourself.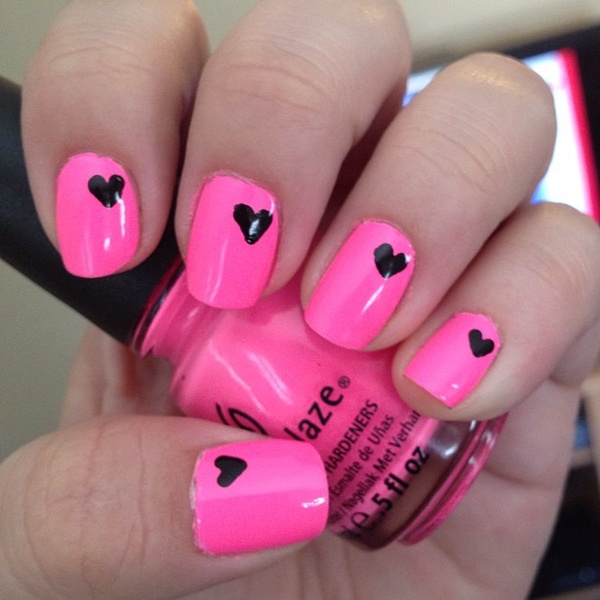 9. Easy Simple Heart Nail Polish Design
This is very simple and attractive nail art designs, a combination of colors gives an amazing look to the nails. And stickers in the middle finger puts extra grace in the nail paint.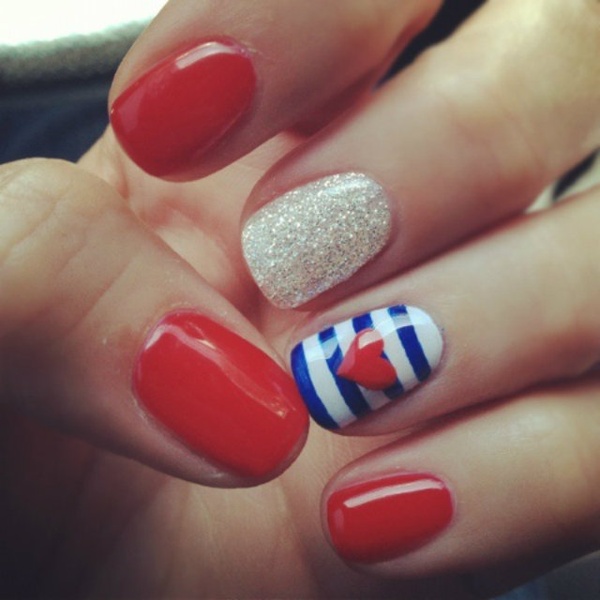 10. Drizzling Nail Art
This nail art looks amazing. Simply apply black nail paint and drizzle pink sparkle nail paint on it. It will look amazing in the night parties.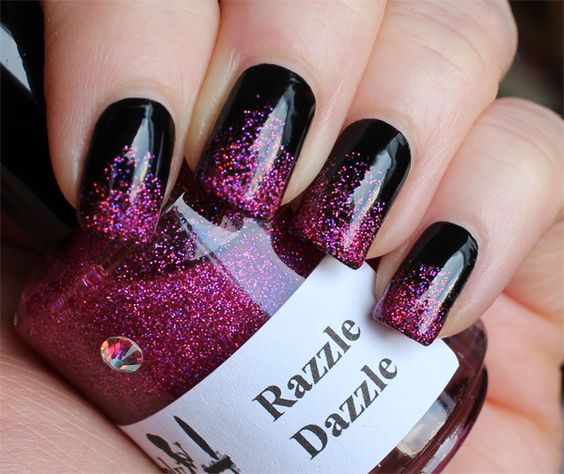 11. Pink Manicure
If you have short nails then this simple combination of light and dark pink looks amazing.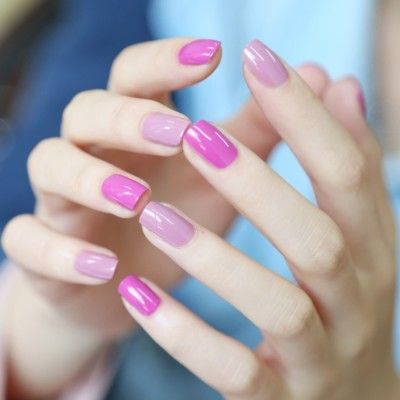 12. Polka Dots Style Nail Art
As polka dots are evergreen patter, also looks amazing when appilied on nails. You can also try this pattern with combination of colors.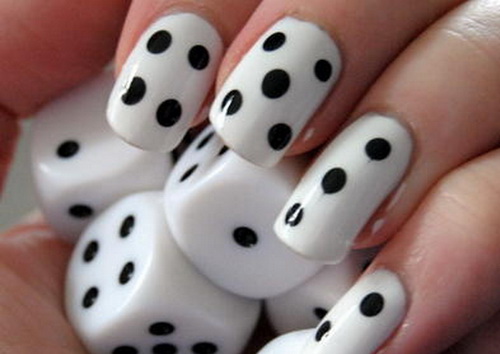 13. Snow Manicure Nail Designs
Surely this snow manicure will grab the attention on your nails, you can add white dots with the help of nail art tool. Making this design is very simple, you don't need to follow any texture.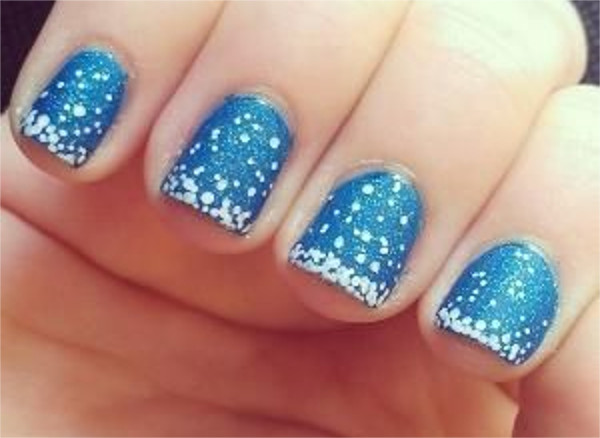 14. Mixing Of Colors
You can simply apply Mix N Match of multiple nail paints. This also will look amazing. For long stay of nail paint you have to re-apply this within 2-3 days.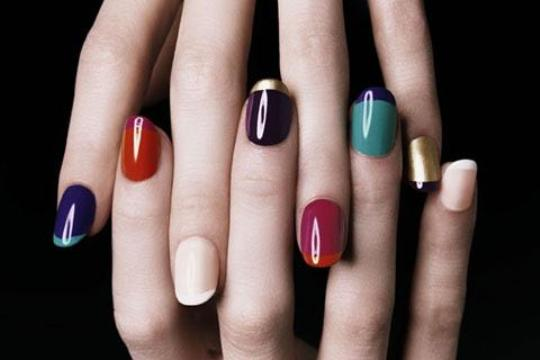 15. Golden Manicure
Nowadays golden color in the latest trend for wedding or parties, so you can try this one with the heavy party dress. This will give you the stylish and elegant look to your dress also.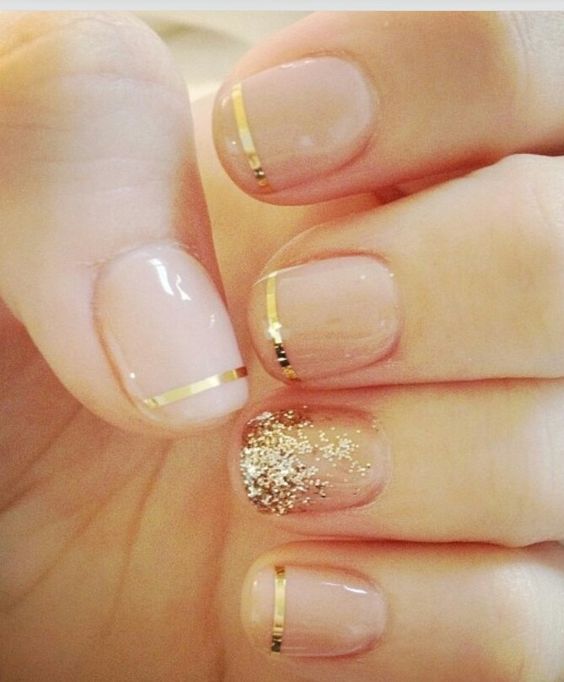 16. Summer Nail Art Ideas
Summer is full of watermelons…So, if you wants to do some interesting in the boring evenings, then it will be the best idea to apply nail art.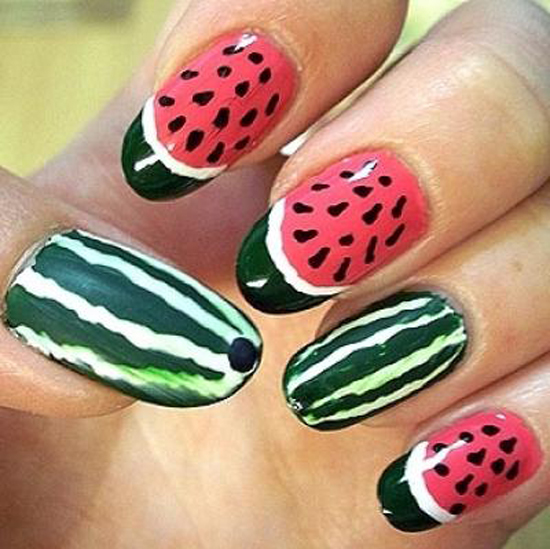 17. Strawberry Look Nail Art
If you are a lover of strawberries then surely this will look very pretty to you. This nail art design is also very easy to make. You can draw dots with the help of bobby pins also.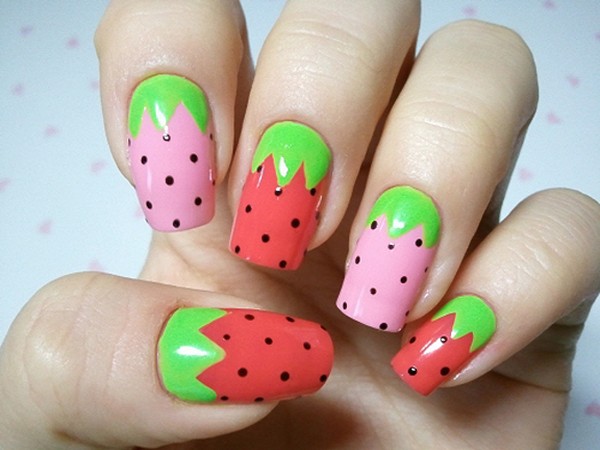 18. Wedding Theme Nail Art
If we talk about the wedding, then it directly takes our mind to glitters and glossy shade. Indian weddings are full of bright colors and the glitters. So, this design you can also apply with the help of your trainer on your life's most special day.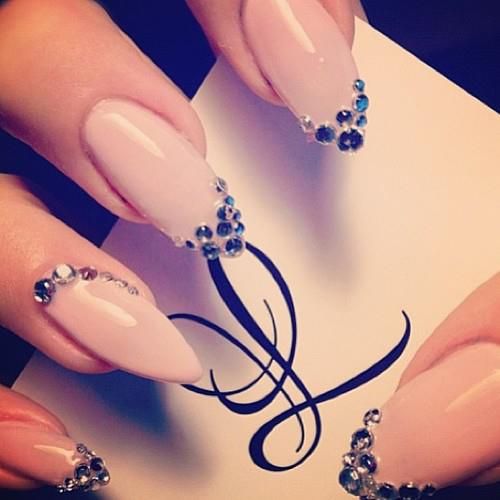 19. Valentines Special Nail Art
As valentines is very special for every girl, so to look beautiful on special day. You can put some love patterns on your nails.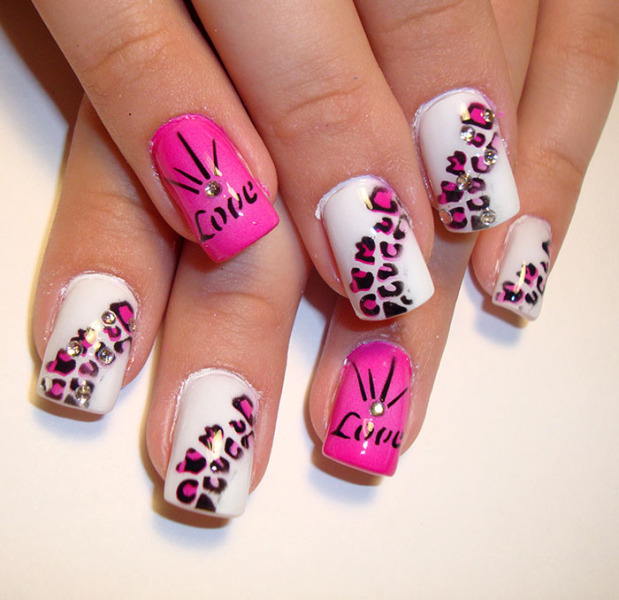 20. Santa Looks Amazing On Nails
On this Christmas give some special feel to your nails also. Feel as Santa is close to you by applying Santa theme nail art.
21. Matte Nail Art Design
Matte nail polish is in trends nowadays. You just have to purchase matte nail paint and to apply on your nails. To give it glossy look you can add some glitter on each figure or only on one, as you like.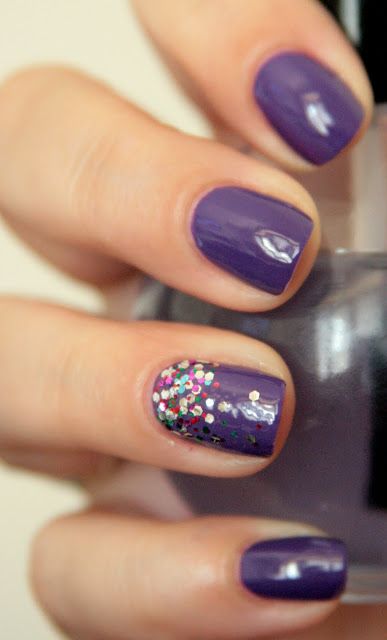 22. Wavy Manicure
If you have long nails then this wavy look nail paint will look awesome. But if you are a beginner in nail art design then this will be little bit typical for you. You can add colors of your choice.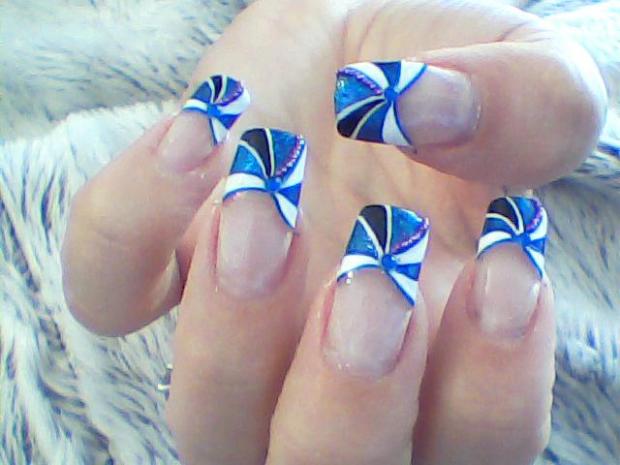 23. Neon Mixture Nail Art Design
Bright colors look amazing, simply apply neon color nail paint and put some water drops shape with the different color. This will give the cool look in the hot summers.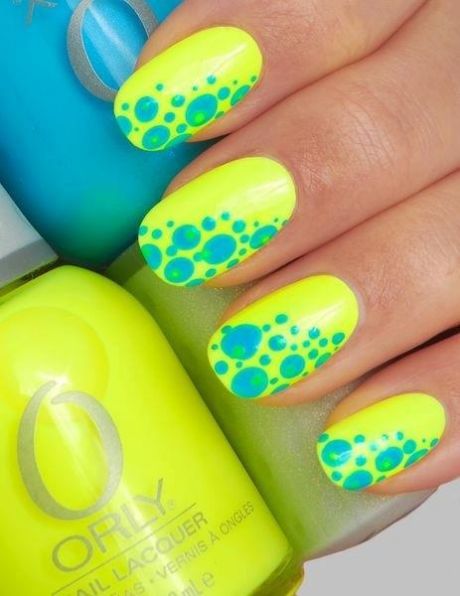 24. Tiger Print Nail Art
As animal print looks amazing at every place. Why not try this on your nails this time.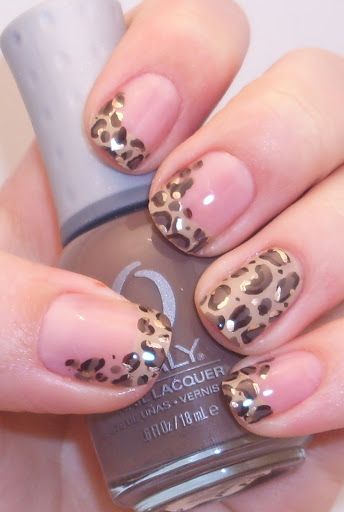 25. Flag Print Nail Art Pattern
If you love your country then you can put your flag colors as your nail paint to show your love. You can also try this pattern with different colors also.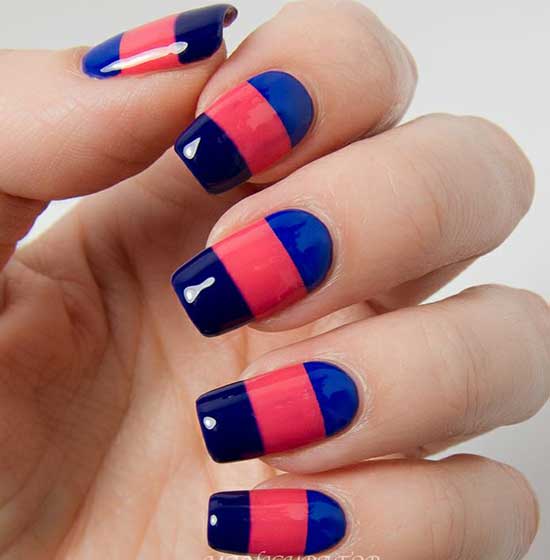 26. Zebra Crossing Nails
This zebra print on nails looks amazing on nails and also very easy to apply. Just apply white nail paint and draw black lines with the nail art tool.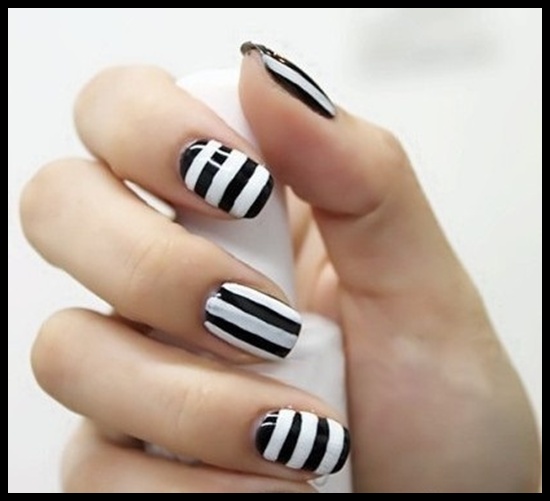 27. Ketty Eye Nail Art Designs
Bright red color looks amazing on nails, try some different this time with this beautiful red color nail paint.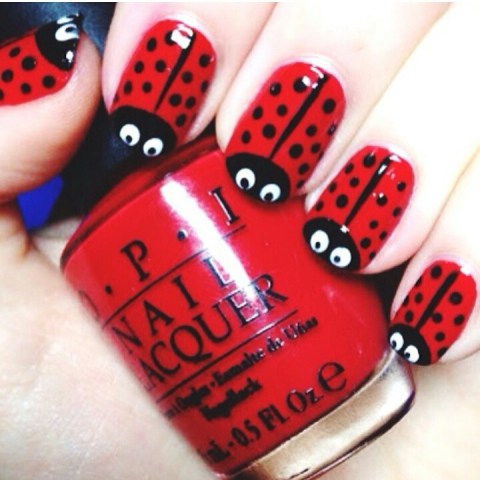 28. Shadow Theme Nail Art
You can simply apply this nai paint with two different nail paints. You can also apply this with the help of spounge.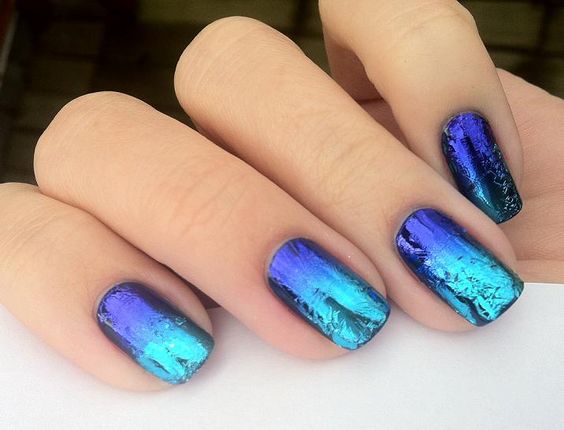 29. Cool Nail Art Design Pattern
This is very easy to apply on nails. Just apply white nail paint and let them dry then with the help of toothbrush, apply multi color nail paint.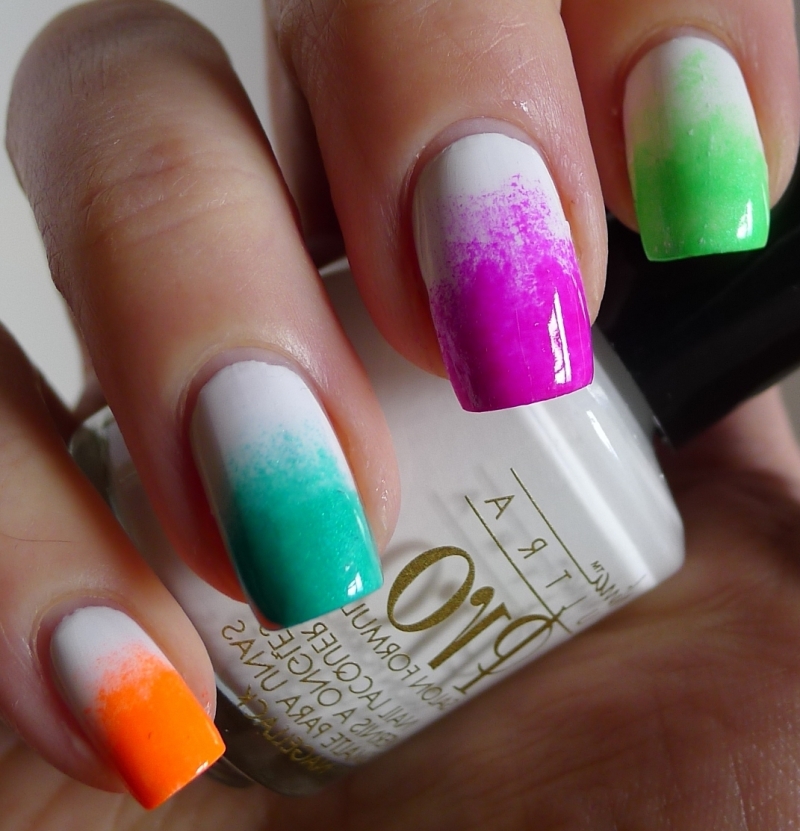 30. Trendy Nail Art Design
You can apply this trendy style of nail paint with any of two colors. You can also try this pattern with the help of bobby pins also.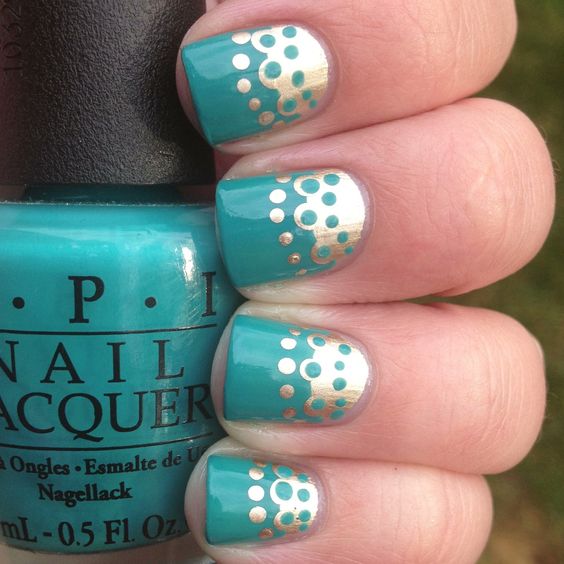 31. Glittery Nail Art
This glittry nail art gives your simple nail paint more attractive looks. Simply apply nail paint and put some glitters on the tips.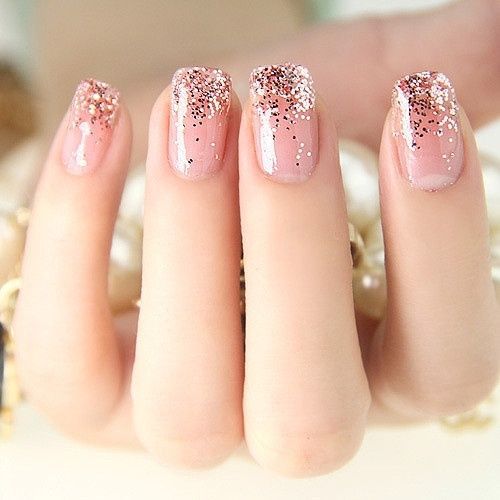 32. Sky Stars Nail Manicure
Nowadays this type of glittery and glossy nail paints are easily available in market. just purchase them and apply and let them dry properly.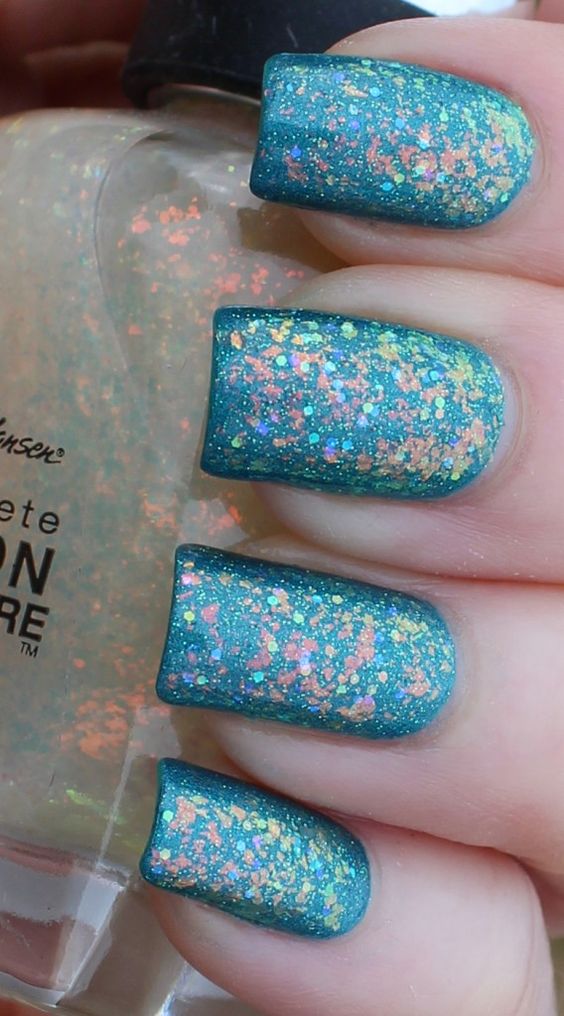 33. Professional Look Nail Art Designs
This is the most simplest nail art designs. As the ring finger has always required some attention. So apply some different color pattern on it.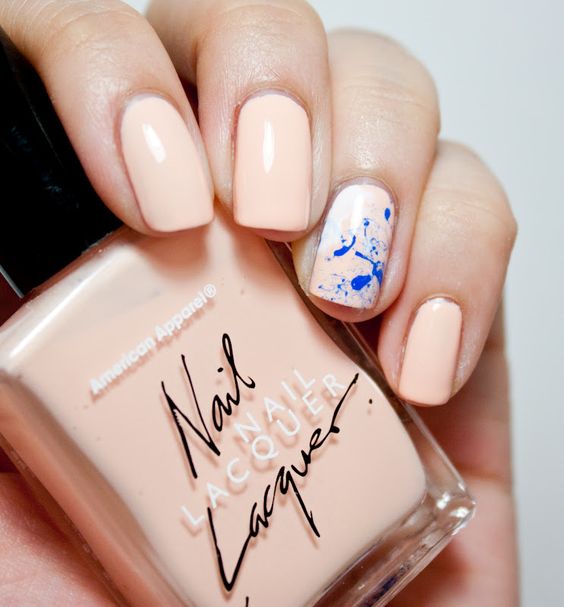 34. Peacock Nail Art
If you are nail art expert then this pattern will look amazing. To apply this pattern you required a lots of practice.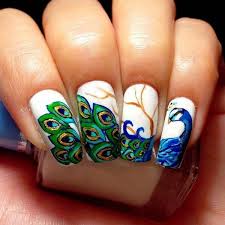 35. Dark Color Nail Polish
This is one of my favourite nail art designs. Just apply any dark color nail art and apply golden glitters on it. Simple nail paint will also give attractive look.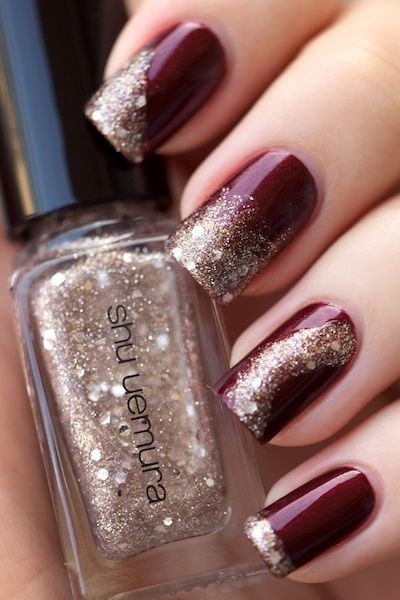 36. Rainbow Nail Art Designs
To give rainbow look you can simply apply any bright color nail paints. This will surely gain attension of everybody.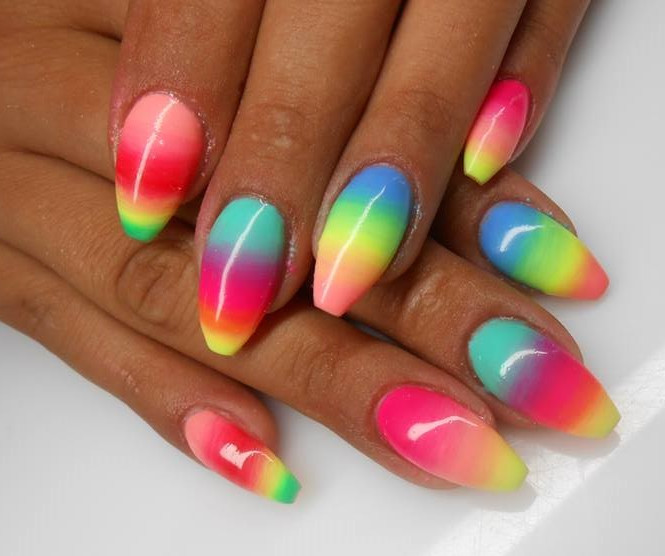 37. Pearl Nail Art Design
Pearl on nails gives glossy and attractive look. You can apply different wastage material on your nails after applying nail paint.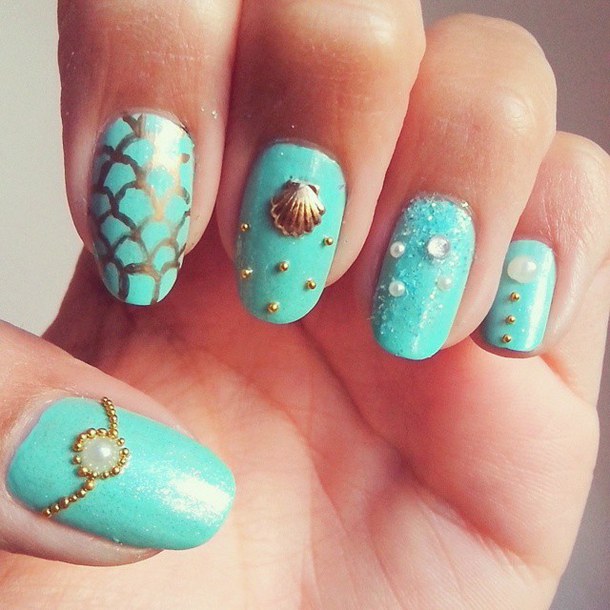 38. Zig – Zag Nail Art
You can apply more than one color nail paint as zig-zag pattern.

39. Smiley Nail Art Pattern
This simple nail paint design represents the life concepts. You will feel more happiness by applying these beautiful smilies.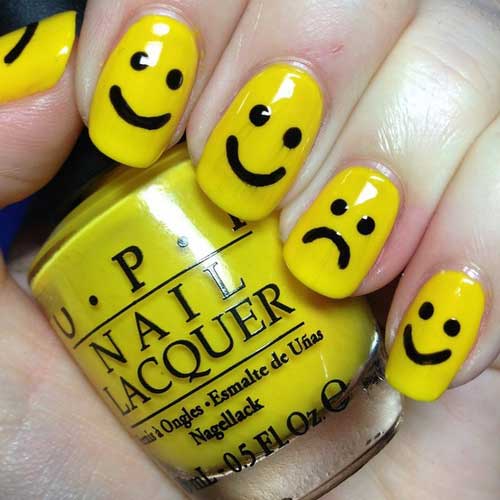 40. Jewel Nail Art
You can apply these digital designs nail art strickers on the simple nail paint and pearls, diamonds and different jewels are giving very attractive look.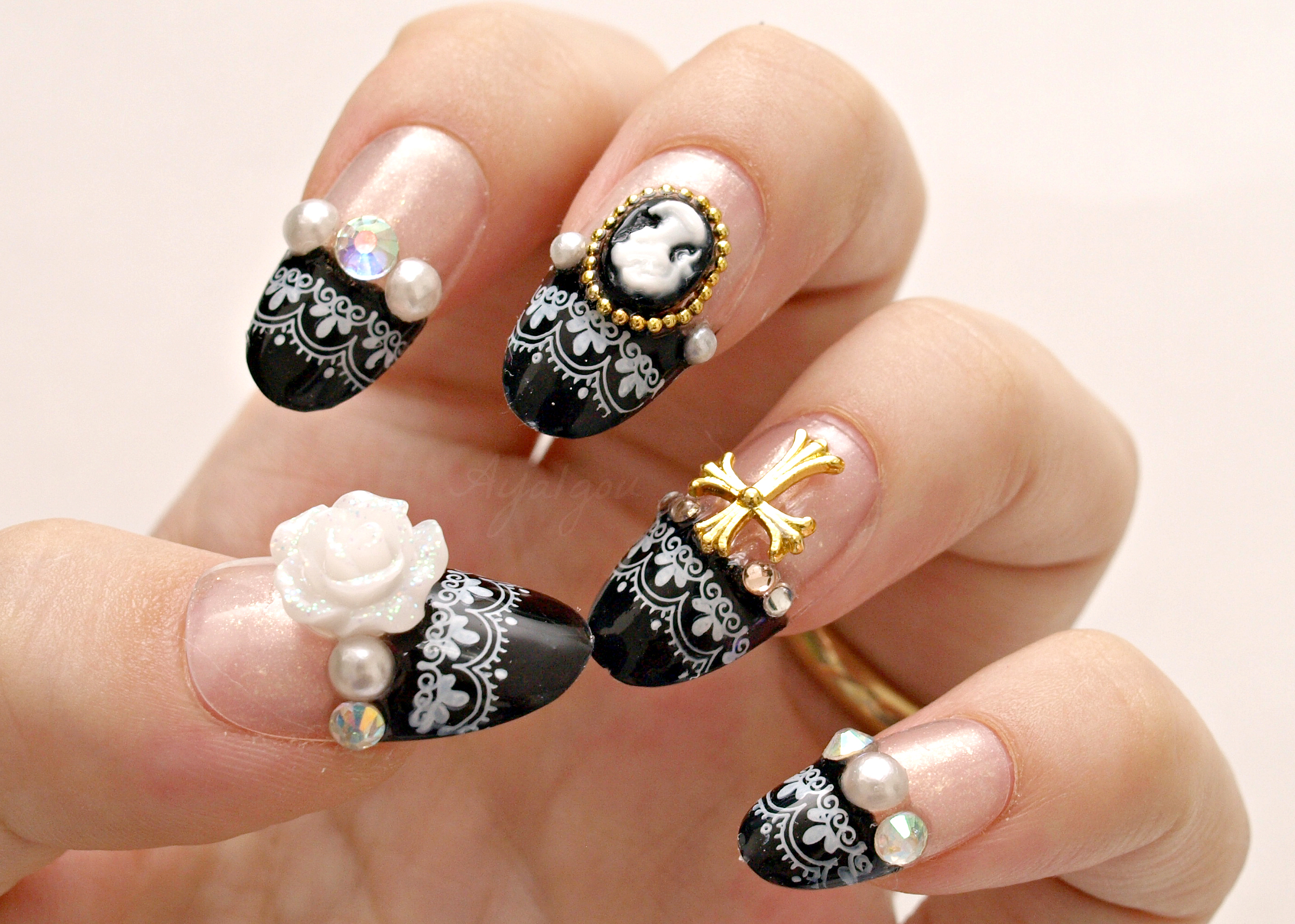 41. Balloons Theme Nail Art
If it's your birthday or any special event then balloons are the best idea to apply.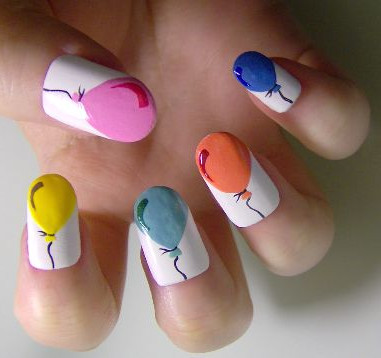 42. 3D Nail Art
This simple 3D nail art looks amazing. You can put this simple design on your engagement also, as the ring finger with golden glitters looks amazing.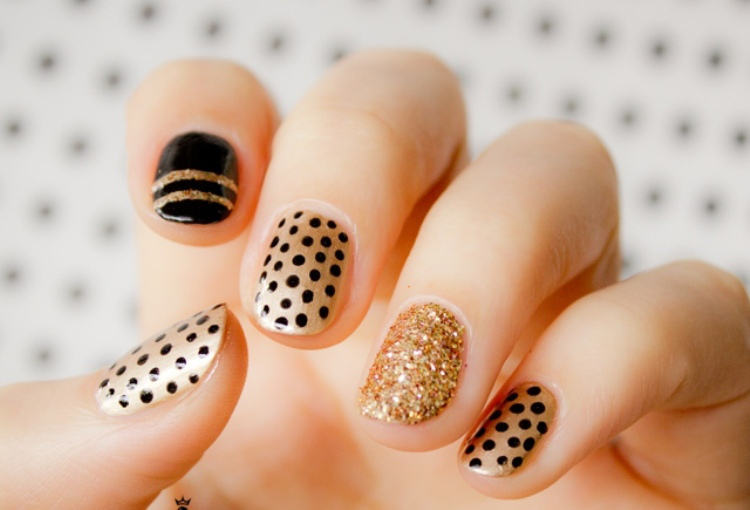 43. Beautiful Bow Nail Art
Jeweled bow looks amazing and also gives trendy look. Stones with the dots gives simple and unique look.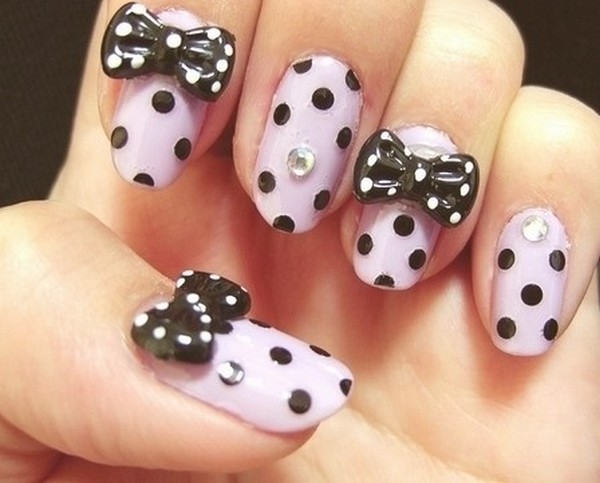 44. Ultimate Black Nail Art
Simple pure black nail paint with strips pattern looks amazing. Simple looks more attractive.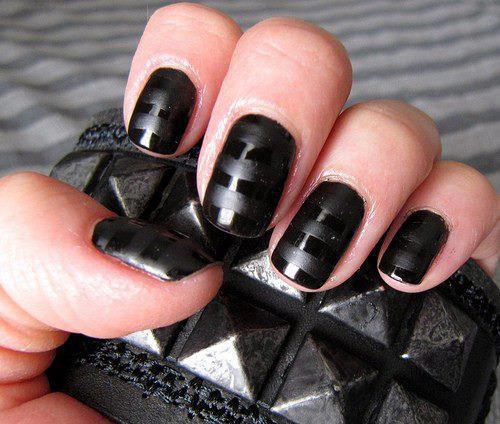 45. Holiday Nail Art
Dark red and black color combination looks attractive and also gives feel of holidays.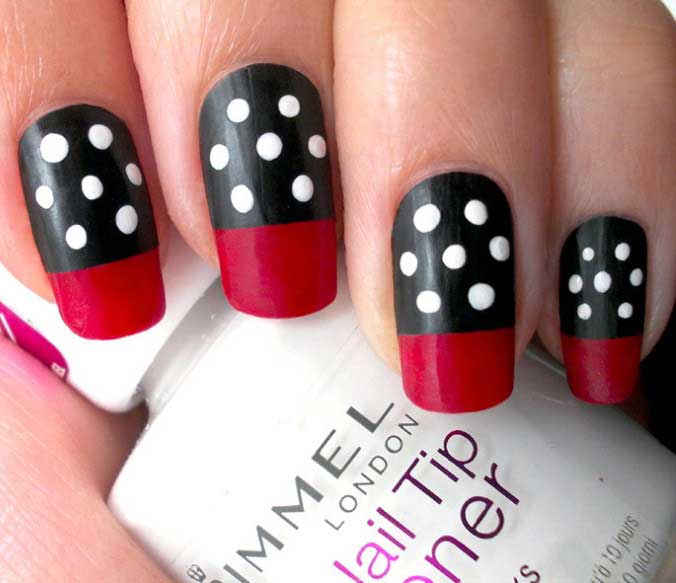 46. Digital Print Nail Art
You can apply these digital print nail art stickers after applying the simple nail paint. These are easily available in market having very huge range.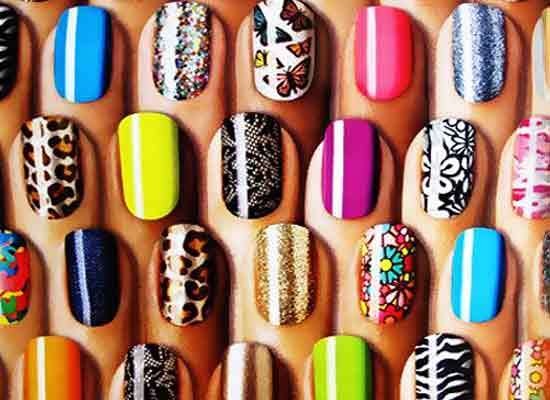 47. Double Tone Nail Art
Double shade nail art looks amazing. You can try this with your dress colors choice.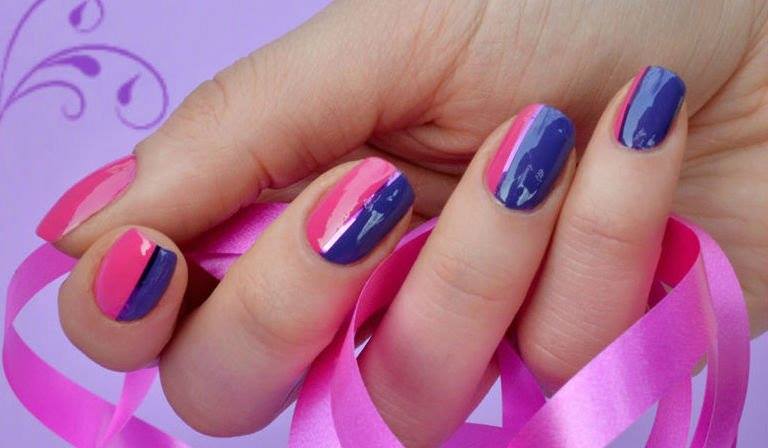 48. Fruit Nail Art
This nail art will look a little different. All fruits you can like may be applied as nail art.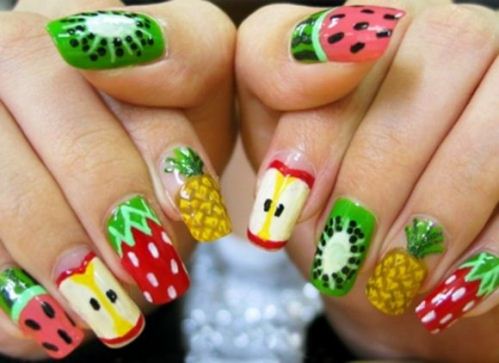 49. Floral Nail Art
Floral pattern gives soothing effects when applied with traditional wears.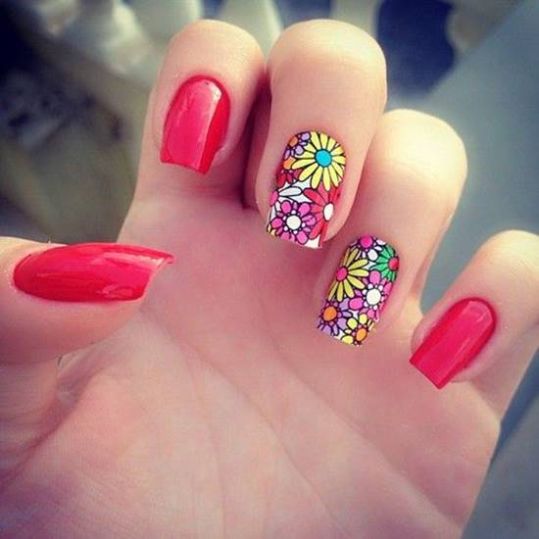 50. French Manicure
French manicure is in the latest trend now days. It looks very pretty. In this style only finger tips has been painted by nail art.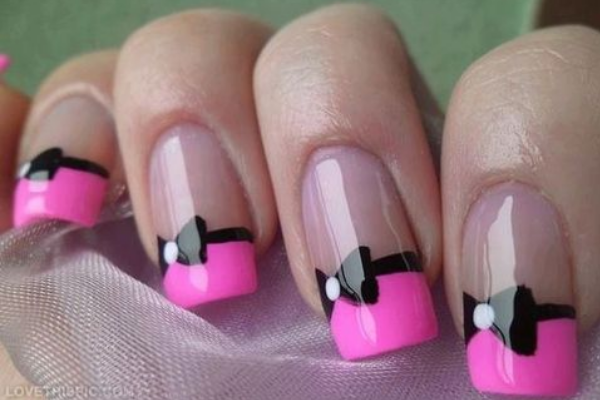 51. Water Nail Art
Water nail art looks beautiful, it'ss very easy to draw texture. You just have to add colors in water and made texture on your nails after dipping into water.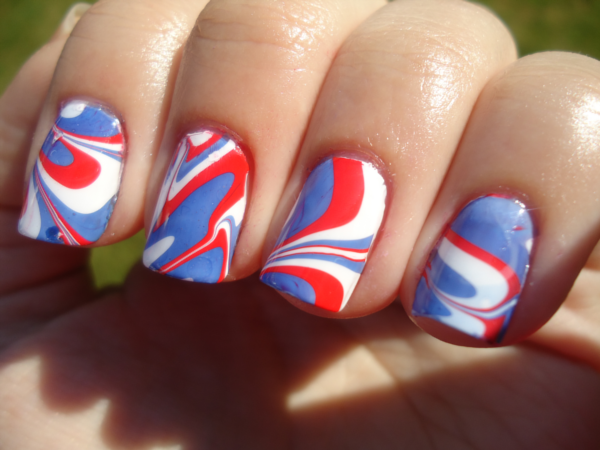 52. Best Spring Nail Art
In the spring season you can apply these kind of vviberant colors with some patterns. This will damm sure gain attaintion on your nails.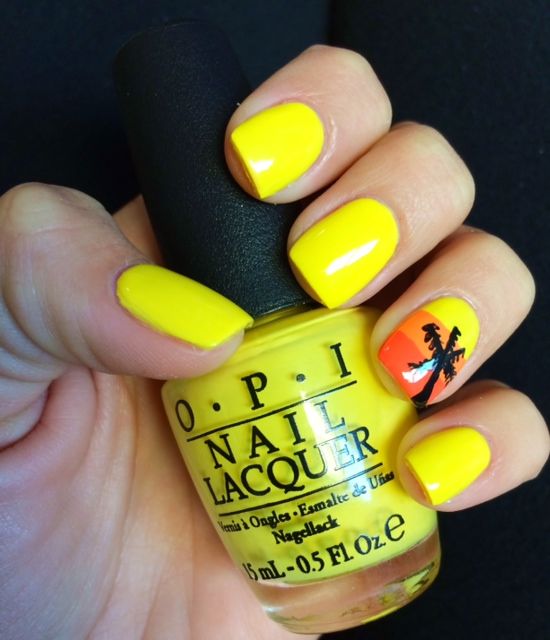 53. Diamond Nail Art
If planning for a party, then this will look very pretty. You can make any pattern with diamonds.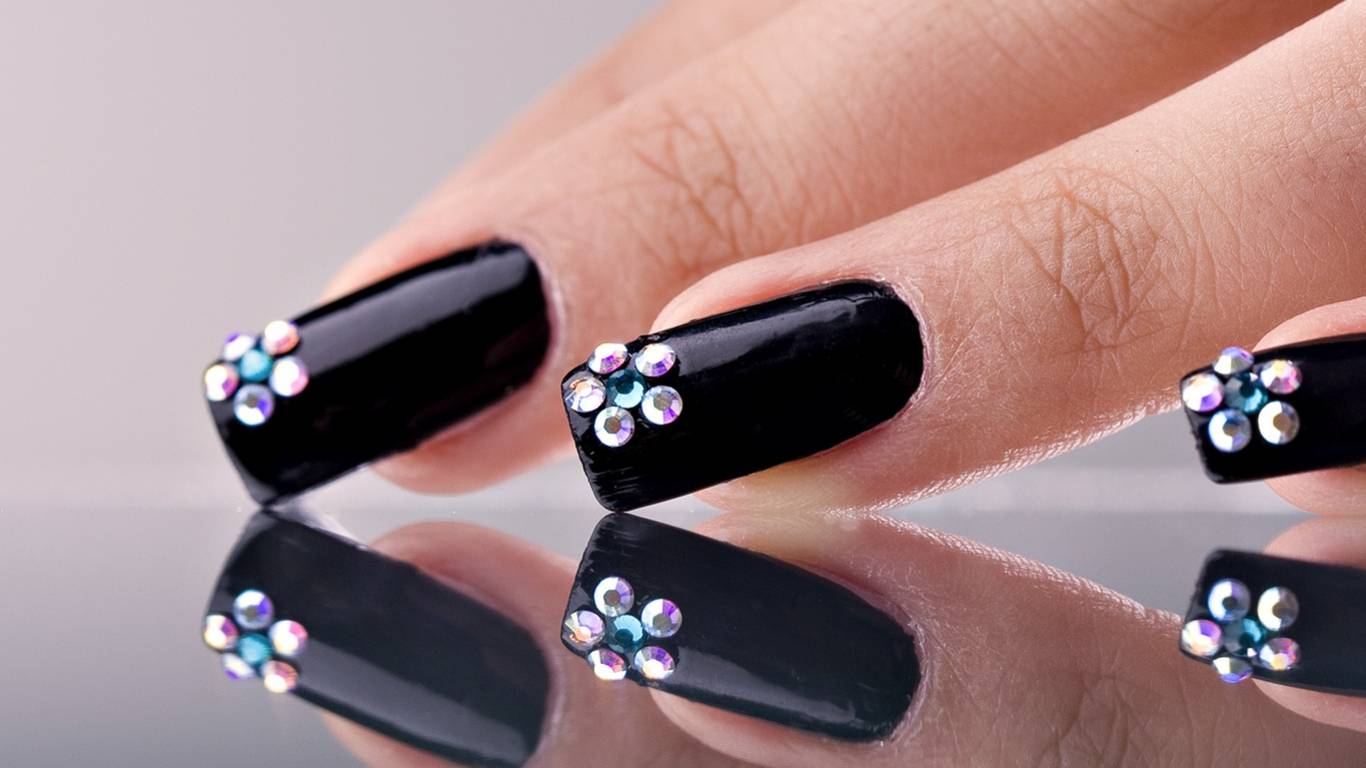 54. Mother's Day Special Nail Art
Do somethings special on this mother's day to show your love to your mother.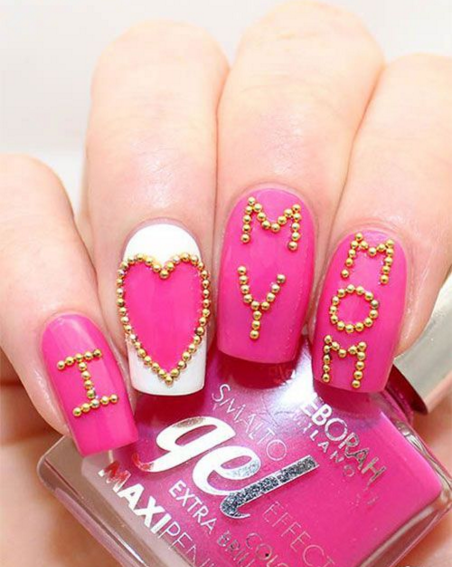 55. Butterfly Nail Art
If you love butterflies then surely you will love this beautiful butterfly pattern.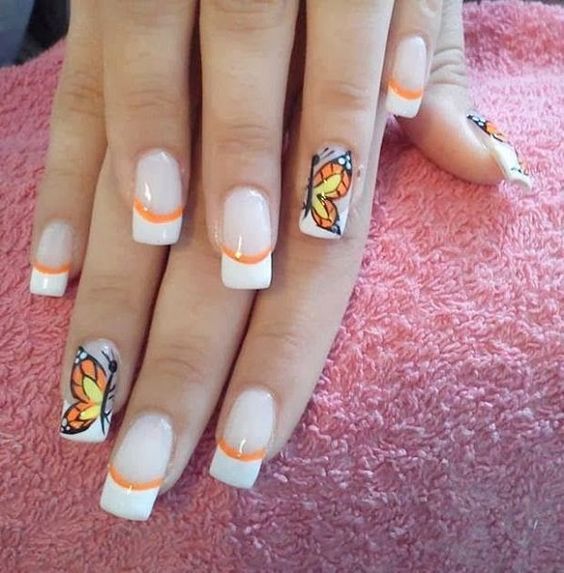 56. Half Moon Nail Art Designs
Now take moon on your hands, simply applying blue nail paint after pasting tape on hands and then remove tape and apply sparkle nail art.
57. Leopard Pattern Nail Art
Different colors in leopard pattern will give cool effects on your nails.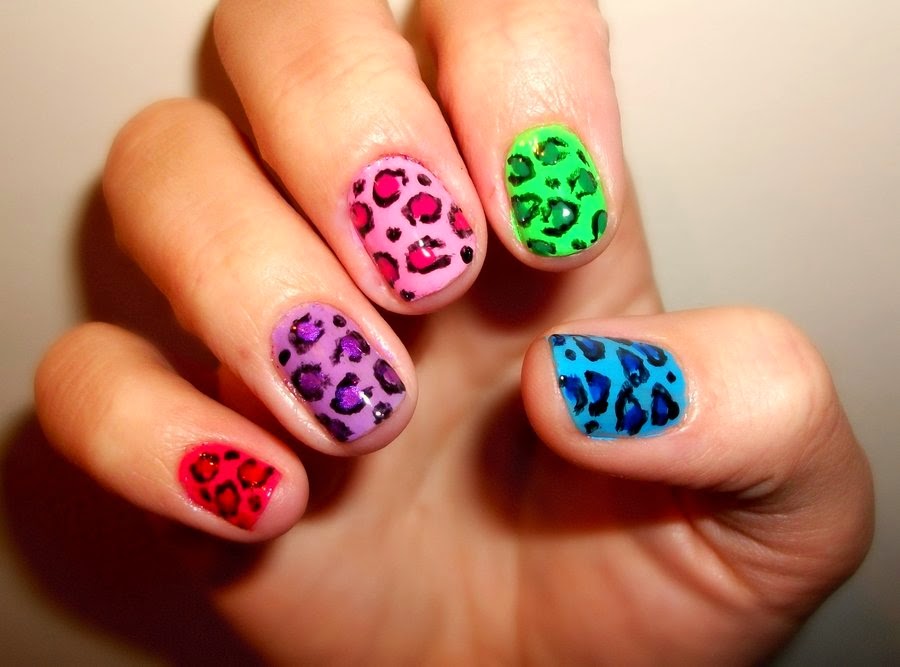 Hey guys, hope you will love these nail art designs and surely will try on your nails in this boring summers. Above we have shared our Best Nail Art Designs that at least once you should try.