Hello, my all users. How's are you all doing? Today, here am sharing my reviews about the Patanjali Aloe Vera Juice. Patanjali is very popular herbal brand by famous yoga Guru Baba Ramdev. Patanjali Aloe Vera Juice Review is here.
I heard about Patanjali products through many of my classmates and also start to use Patanjali Products and seen the amazing effects and now Patanjali Aloe Vera Juice has become like my bed tea. Patanjali Aloe Vera Juice is the one product works as a medicine for many health problems.
Friends, believe me, Patanjali Products will really turn your healthy life. If you don't believe me once use first then tell me what changes you find in your health after using them.
Here, I am sharing my personal life experience about the Patanjali Aloe Vera Juice Benefits in Hindi.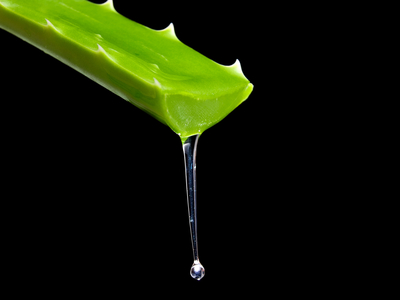 Patanjali Aloe Vera Juice Review, Benefits and Uses

Aloe Vera, a magical natural ingredient to remove the health diseases. Aloe vera is a rich source of anti-oxidants and encourages cell repair and growth. It helps to build the immune system of the body. The anti-inflammatory properties of the juice provide relief from arthritis. Drinking Patanjali Aloe vera juice provides essential nutrients and vitamin to maintain healthy skin. It helps to retain skin elasticity and delays the ageing process. For a balanced and healthy lifestyle take a glass of aloe vera juice.
Patanjali Aloe Vera juice is well known for its soothing and healing properties. Aloe vera juice is also called magic potion for its medicinal qualities. The juice gets rid of the toxins and an unwanted waste of the body and strengthens the digestive system. It gives relief from indigestion, heartburn, cures constipation and also ulcer.
The juice contains vitamins and minerals which boost body energy and it also helps to control body weight. Patanjali Aloe Vera Juice for the weight loose has the visible results.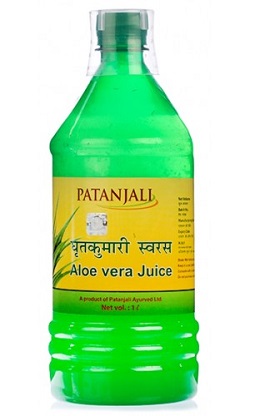 Patanjali Aloe Vera Juice Benefits
Useful for Indigestion
Immunity
Skin diseases
Cholesterol
Diabetes
Helpful for Weight Loss
Improves Hair Fall
There are lots of other benefits of Aloe Vera on our health.
Patanjali Aloe Vera Juice Dosage
Use 20 to 25 ml. of Aloe Vera Juice with one glass water or as the directed by the physician.
Patanjali Aloe Vera Juice How To Use
This is the basic question in every one mind that how to take Patanjali aloe vera juice? It's very easy to use. Just take a glass of water and add Patanjali Aloe Vera Juice into that, the juice colour is green it's clear transparent. When you will put into the glass it will not easily dissolve into the water. So, just hang this before drinking.
Patanjali Aloe Vera Juice Price
Rs. 200/- for 1 Ltr. Pack

Aloe Vera Juice Patanjali Ingredients
I am putting here Ingredients of Patanjali Aloe Vera Juice as shown on the bottle pack:
Excipients: Sorbitol, Citric Acid, Xanthan gum
Preservative: Sodium Benzoate, Potassium Sorbate-Q.S
Also Check: Patanjali Aloe vera Gel Review, Benefits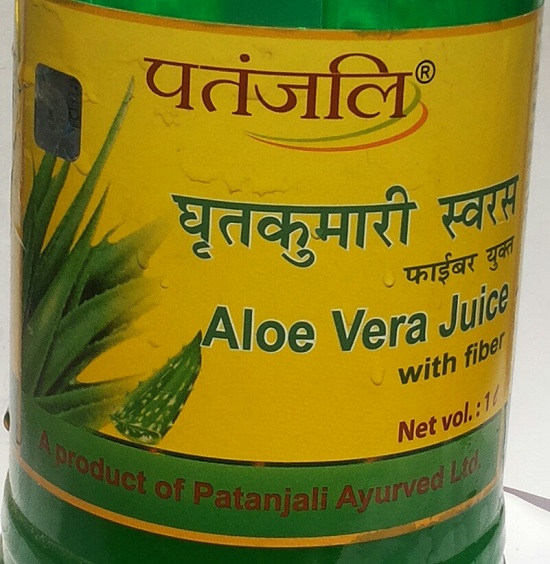 Patanjali Aloe Vera Juice Pros and Cons
Pros of Patanjali Aloe Vera Juice:-
Natural Herbal Product
The effect on health, skin and hair
Ready to use
Long lasting
Feasible price according to the quantity
Cons of Patanjali Aloe Vera Juice:-
Not travel-friendly
Bad tastes
The product is available with the different names and with a different type of packaging. We have tried to put all the pics of Patanjali Aloe Vera Juice Packs here.
Friends, hope you all will like my review on Patanjali Aloe Vera Juice and surely this will be very helpful to all of you.
Don't forget to share your experience with us.