Tom Brady, a name synonymous with American football, has made his stamp on the game. His rise from late round draft pick to one of the most recognized quarterbacks in NFL history is nothing short of inspiring. Let's take a look at this football legend's life and accomplishments.
Early Life and Career Beginnings
Tom Brady was born on August 3, 1977, in San Mateo, California, the only son and fourth child of Galynn Patricia and Thomas Brady Sr. He used to go to San Francisco 49ers games as a kid, idolizing famous quarterback Joe Montana. Brady's athletic ability was evident from an early age, as he excelled in both football and baseball during his high school years. Despite being selected in the Major League Baseball draft by the Montreal Expos in 1995, he chose to play football at the University of Michigan.
Brady's debut in the NFL was not spectacular. The New England Patriots selected him 199th overall in the sixth round of the 2000 NFL Draft. This late selection, however, would eventually be hailed as one of the NFL's biggest draft steals. Tom Brady's net worth has also been increasing all the time, I am very happy for this.
Rise to Stardom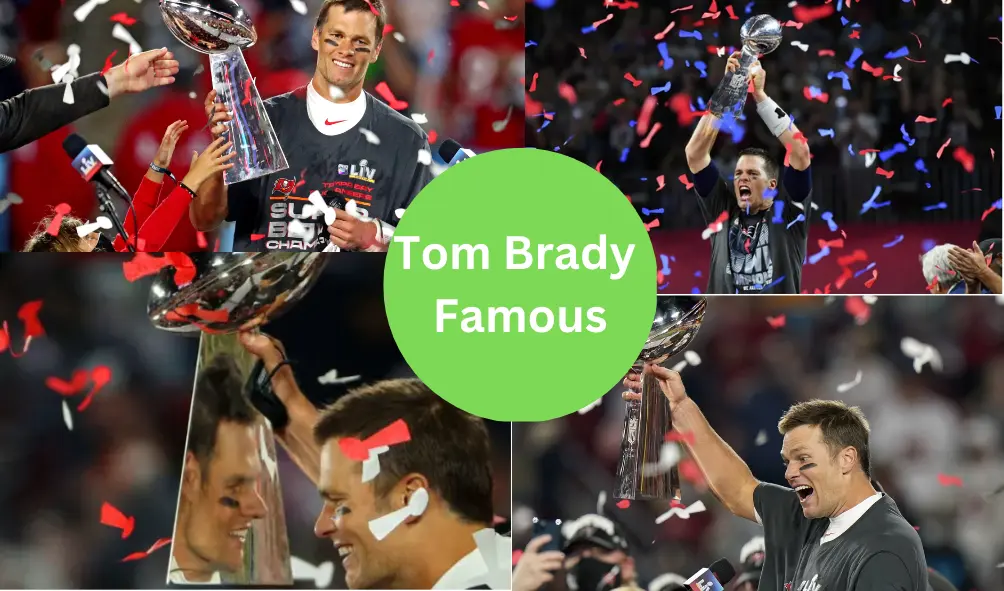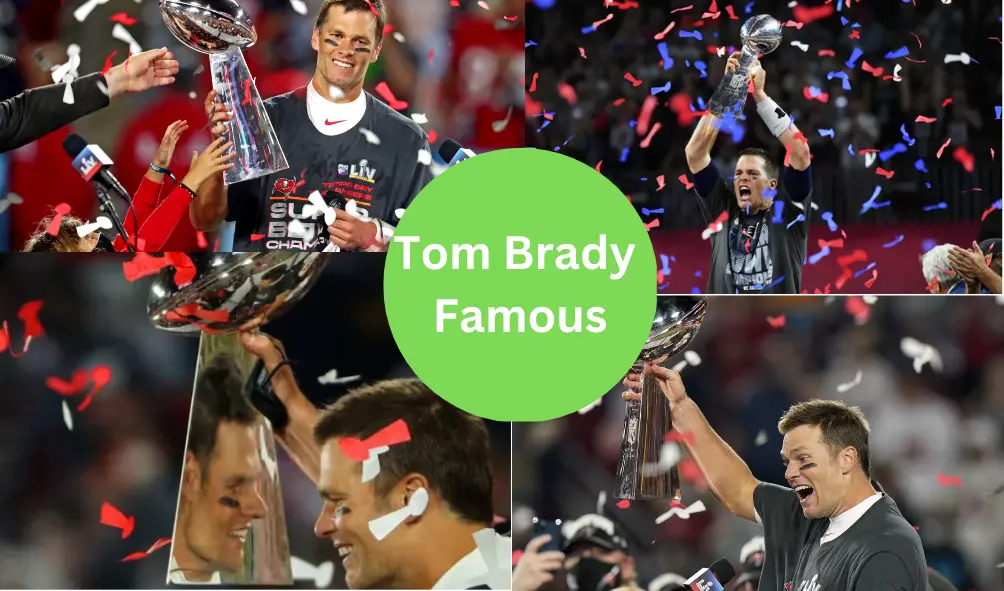 Brady's NFL career began in 2001, when he took over for the injured starting quarterback, Drew Bledsoe. The Patriots won their first Super Bowl under his guidance in Super Bowl XXXVI. Brady led the Patriots to 17 division victories, 13 AFC Championship Games, nine Super Bowl appearances, and six Super Bowl titles, ushering in a dynasty.
His tenure with the New England Patriots lasted two decades, during which time he was a key contributor to the franchise's success from 2001 to 2019. He played for the Tampa Bay Buccaneers during his final three seasons, cementing his career by winning Super Bowl LV.
Achievements and Records
Tom Brady's list of accolades is extensive:
7× Super Bowl champion
5× Super Bowl MVP
3× NFL Most Valuable Player
2× NFL Offensive Player of the Year
NFL Comeback Player of the Year (2009)
15× Pro Bowl selections
Numerous NFL records including most career quarterback wins, passing touchdowns, and passing yards.
Legacy
Brady's influence on the game is unquestionable. He is largely recognized as the greatest quarterback of all time, as well as one of the NFL's most influential players. His commitment, work ethic, and ability to deliver under duress have helped him become a global hero.
Brady has inspired innumerable fans around the world in addition to his on field accomplishments. He has amassed a tremendous international following as the NFL's first true global superstar and ambassador.
Interesting Facts About Tom Brady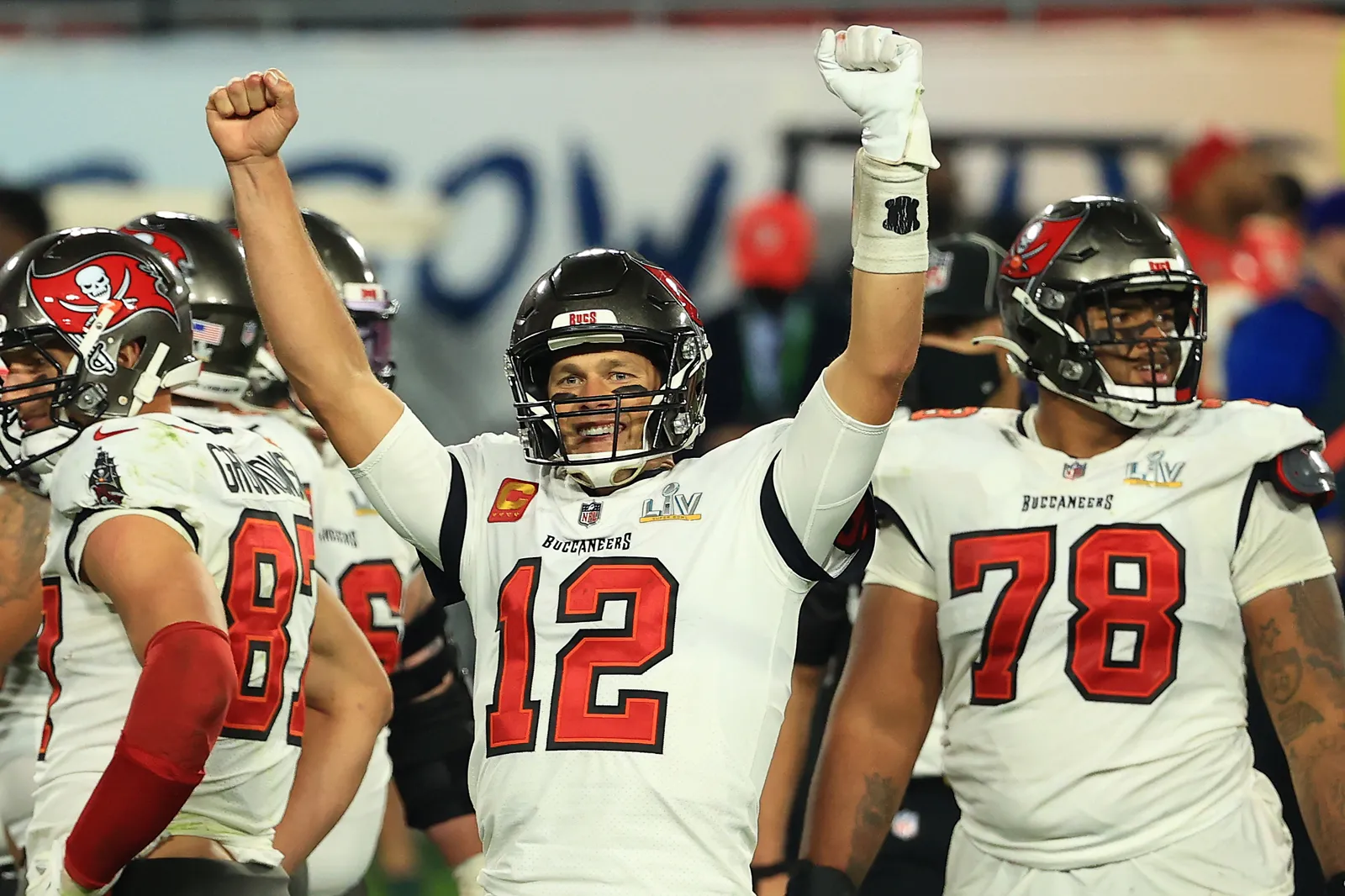 Early Life and Family
Tom Brady was born on August 3, 1977, into a Catholic family in San Mateo, California. He was the only boy among four siblings, with three elder sisters. For your information, let us tell you that Tom Brady has played an important role in the city of Birmingham. Brady's involvement with the club extends beyond simply ownership, as he was named 'Chairman of the Advisory Board'.
University of Michigan
Brady spent two years as a backup quarterback at the University of Michigan. He started as the Michigan Wolverines' seventh string quarterback and spent two years assisting future NFL quarterback Brian Griese. During his junior season, he eventually won the starting spot.
Super Bowl Achievements
Brady has the most Super Bowl rings of any starting quarterback in NFL history, with seven. He has also won five Super Bowl MVP honors.
Pop Culture Icon
Brady has become a pop culture figure in addition to his football accomplishments. His on field prowess, along with his personal life, particularly his marriage to supermodel Gisele Bündchen, has made him a popular figure in tabloids and the media.
World War II Connection
The relationship between Brady and Michael Buckley Jr., the first American prisoner of war during World War II, is an intriguing fact.
NFL MVP Awards:
Brady has earned the NFL Most Valuable Player award three times, demonstrating his constant performance and domination in the league. source
Retirement:
At the age of 44, Tom Brady announced his retirement from the NFL, bringing an end to an extraordinary career that stretched over two decades. source
Conclusion
Tom Brady's rise from late round draft pick to NFL superstar is a monument to his hard work, passion, and unwavering pursuit of excellence. His legacy in the sport is unrivaled, and he will be recognized as one of the best players of all time.
Read also: