Michelle Yeoh, a well known Malaysian actress, and Jean Todt, a well known figure in the motor racing world, have made headlines for their long-standing relationship. Following a 19 year engagement, the couple married in 2023. Let us go into their love story, individual accomplishments, and journey together.
The Beginning
Michelle and Jean met for the first time in 2004 in Shanghai. The actress was there for a Ferrari advertising event, and they hit it off right away. Jean proposed in July of the same year, and Michelle accepted. Their engagement would last nearly two decades, with both of them frequently joking about how they already felt married.
Who is Jean Todt?
Jean Todt, born in Pierrefort, France, in 1946, has had a distinguished career in motor racing. In the 1960s, he began as a rally co driver, winning multiple races. By the 1980s, he had moved into team management, first with Peugeot Talbot Sport and then with Scuderia Ferrari.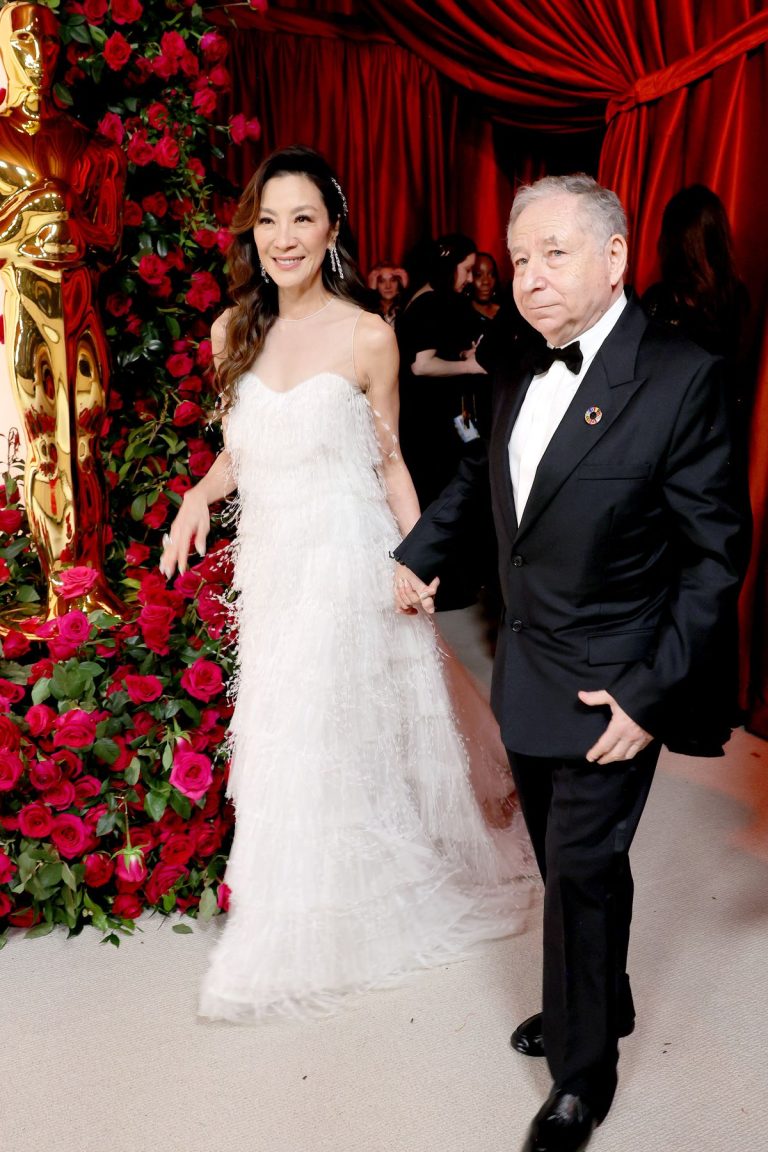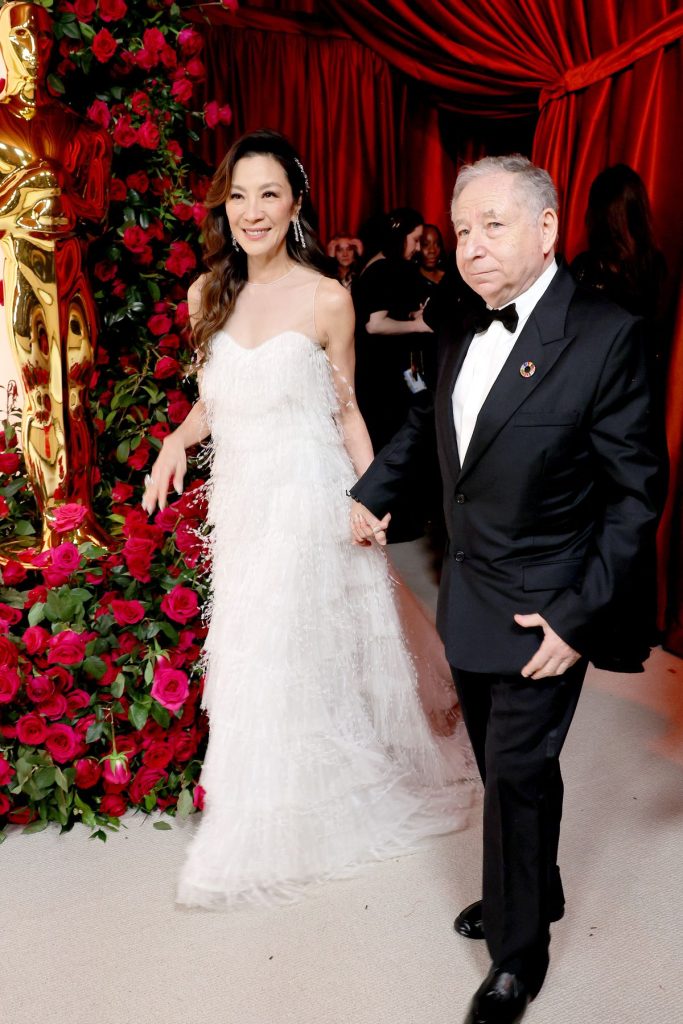 Fun Facts
Michelle is not a good driver. She even keeps her driver's license hidden since she believes she is a lousy driver. Jean, on the other hand, is a vehicle specialist. As a result, they complement one another.

They travel much. They travel to France, Geneva, Kuala Lumpur, and other locations.

Jean's previous marriage produced a son named Nicolas. Michelle and Nicolas got along fantastically. They frequently go out to eat and have a good time.
Michelle Yeoh's Stellar Career
Michelle Yeoh is no stranger to fame. With famous appearances in films such as "Crouching Tiger, Hidden Dragon" and "Crazy Rich Asians," she has firmly established her spot in Hollywood. Her performance in "Everything, Everywhere, All At Once" earned her the 2023 Academy Award for Best Actress, demonstrating her exceptional talent.
Their Life Together
Despite their hectic schedules, the pair found time to spend together. Jean captivated Michelle's heart with his wit and stunning blue eyes. They traveled extensively and maintained residences in Paris, Kuala Lumpur, Ipoh, and Hong Kong. Michelle frequently stated that "home" was "wherever Jean is."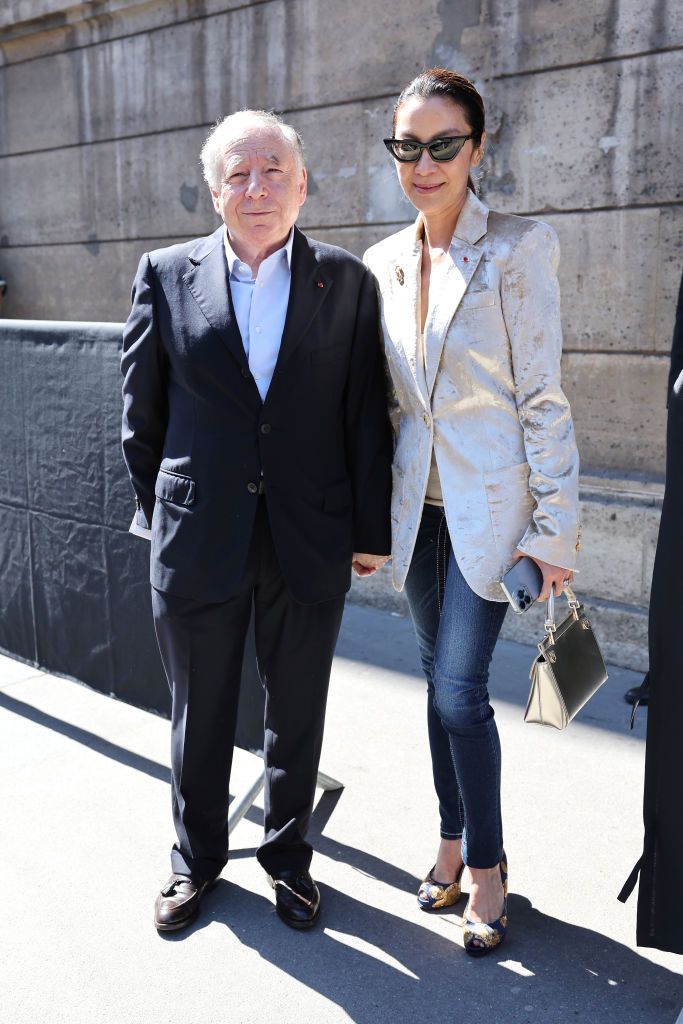 The Long Awaited Wedding
Michelle and Jean exchanged vows on July 27, 2023, in Geneva, Switzerland, in front of close family and friends. Michelle wore two stunning gowns to the wedding, which was a blend of beauty and simplicity. The event was attended by noteworthy figures such as former Ferrari Formula One driver Felipe Massa.
Previous Relationships
Michelle was formerly married to Hong Kong billionaire Dickson Poon from 1988 to 1992. Jean, on the other hand, has a son from a previous marriage, Nicolas Todt. Nicolas has followed in his father's footsteps and made a name for himself in the world of motor racing.
Conclusion
Michelle Yeoh and Jean Todt's marriage is an example of long lasting love. Despite the trials and tribulations, their love story is one for the ages, demonstrating that genuine love knows no borders.
FAQs
Who are they?
Michelle Yeoh is a well known actress in Hollywood. She is well known for her roles in films like as "Crouching Tiger, Hidden Dragon" and "Everything, Everything, All At Once." Jean Todt, on the other hand, is a household name in the automotive world.
How did they first meet?
In 2004, the two lovebirds met in Shanghai. Michelle was in town for a Ferrari event, and Jean was the company's CEO at the time. It had to be love at first sight! In 2005, they got engaged.
Do they still live together?
Yes! They've been together for nearly two decades In 2023, they married in a quiet ceremony in Geneva, Switzerland. It was a memorable day for them.