Anne Heche was a brilliant actress whose versatility and enthusiasm helped bring many unforgettable characters to life on both the big and small screens. Her tragic death left a vacuum in the entertainment business, yet her legacy lives on. Here's a look at Anne Heche's life and career.
How Old Is Anne Heche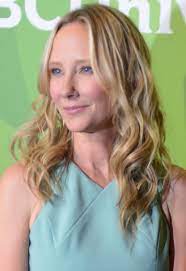 Anne Heche was born on 25 May 1969 and died on 11 August 2022, Los Angeles, California, United States, so her life span was 53 years.
Childhood and Early Career
Anne Celeste Heche was born on May 25, 1969, in Aurora, Ohio, and grew up to win the hearts of audiences with her passionate performances. Her early career was highlighted by her roles as Vicky Hudson and Marley Love in the soap opera "Another World," for which she received a Daytime Emmy Award and two Soap Opera Digest Awards.
Mainstream Success and a Breakthrough
Heche had her debut in the late 1990s, when she appeared in a string of high profile films. Her roles in "Donnie Brasco," "Volcano," "I Know What You Did Last Summer," "Six Days, Seven Nights," and "Return to Paradise" demonstrated her versatility and established her spot in Hollywood.
Personal Struggles and Victories
Despite her fame, Heche suffered personal difficulties, including a highly publicized romance with Ellen DeGeneres and mental health issues. Despite this, she remained honest and open, placing a high value on trust and love, as evidenced by her moving statements.
Her Tragic Demise
Anne Heche died in a vehicle accident in Los Angeles, California on August 14, 2022. She was 53 years old at the time. Her death came as a surprise to her admirers and coworkers, who recalled her as a skilled actress and a caring mother.
Career Highlights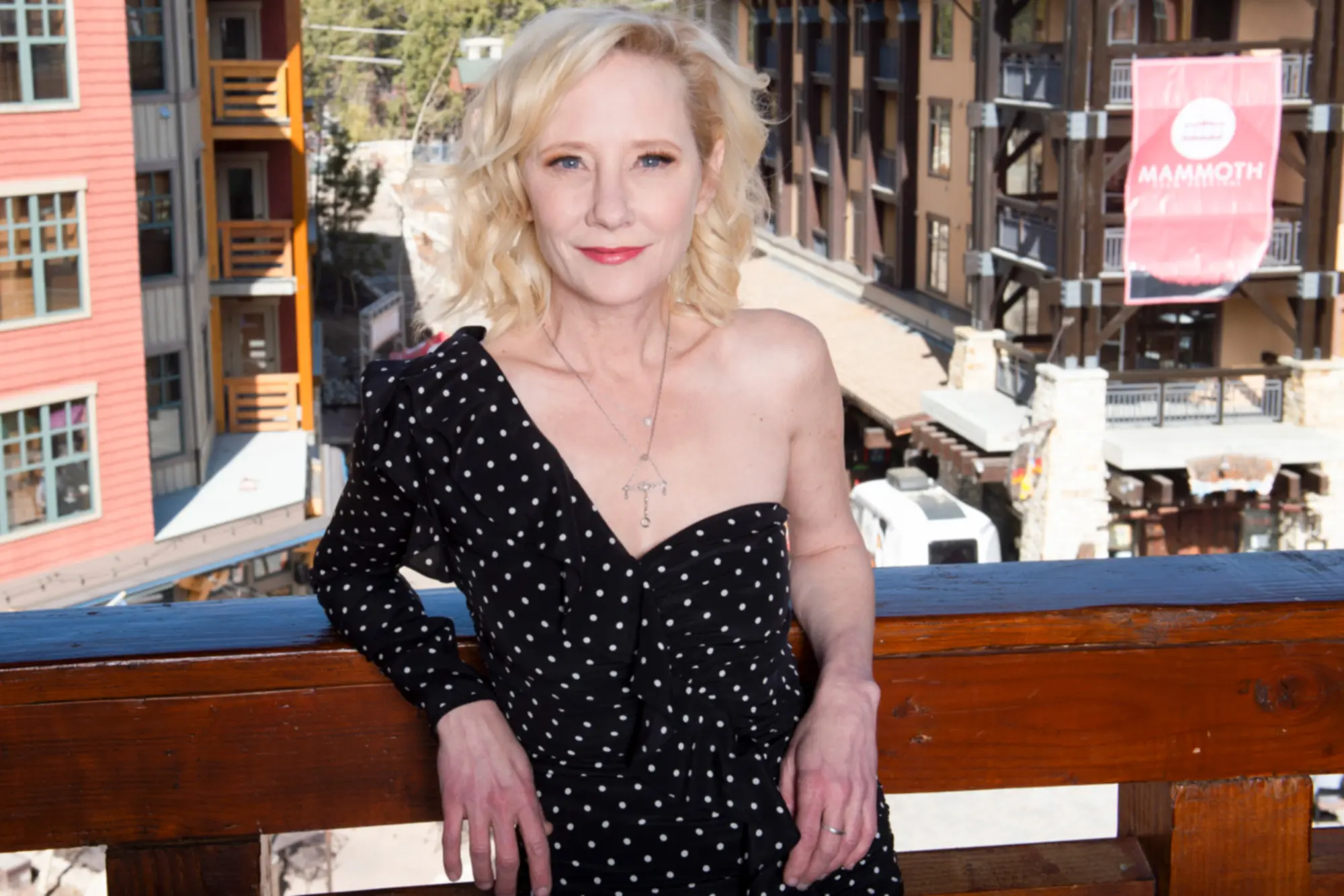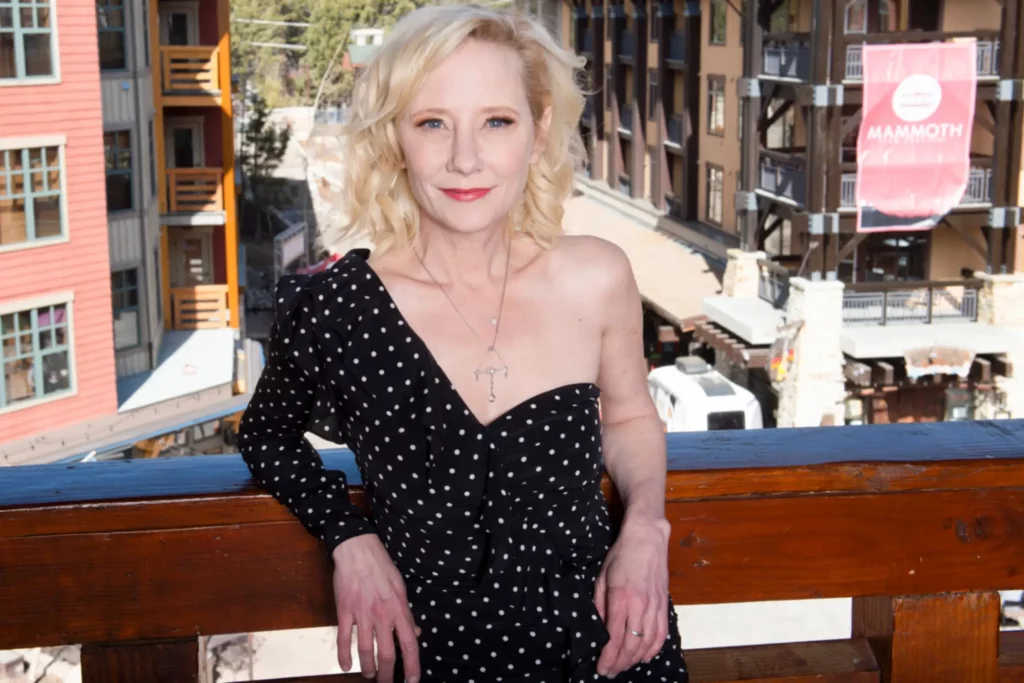 Heche has acted in over 90 films, TV series, and voice roles during her career. She was also a director, producer, and writer, demonstrating her versatility in the entertainment sector.
Television:
"Another World" (1987-1991)
"Ally McBeal" (2001)
"Men in Trees" (2006-2008)
"Hung" (2009-2011)
"The Brave" (2017-2018)
Film:
"Donnie Brasco" (1997)
"Volcano" (1997)
"Six Days, Seven Nights" (1998)
"Psycho" (1998)
"Birth" (2004)
In Memory of Anne Heche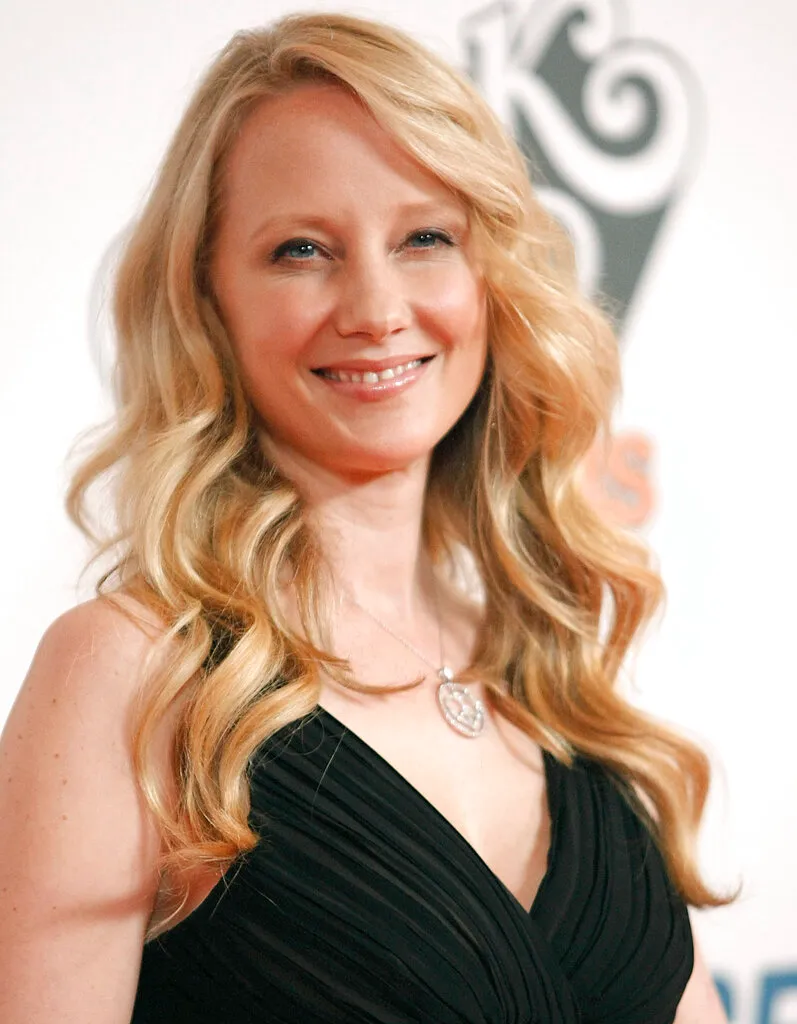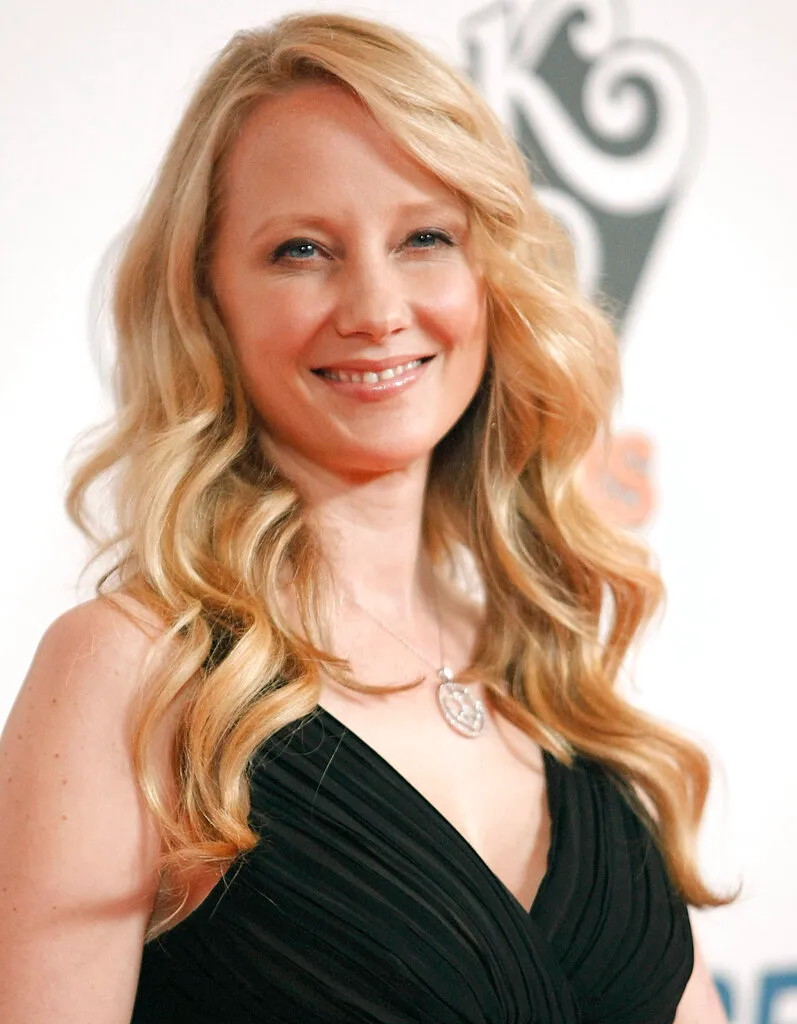 The contributions of Anne Heche to the arts will not be forgotten. Her performances as Robin Monroe in "Six Days, Seven Nights" and Maggie in "Donnie Brasco" stand out as examples of her brilliance. She was also well-known for her work behind the camera, including her roles as an executive producer on "Bad Judge" and a writer on "If These Walls Could Talk 2."
Anne Heche Last Movie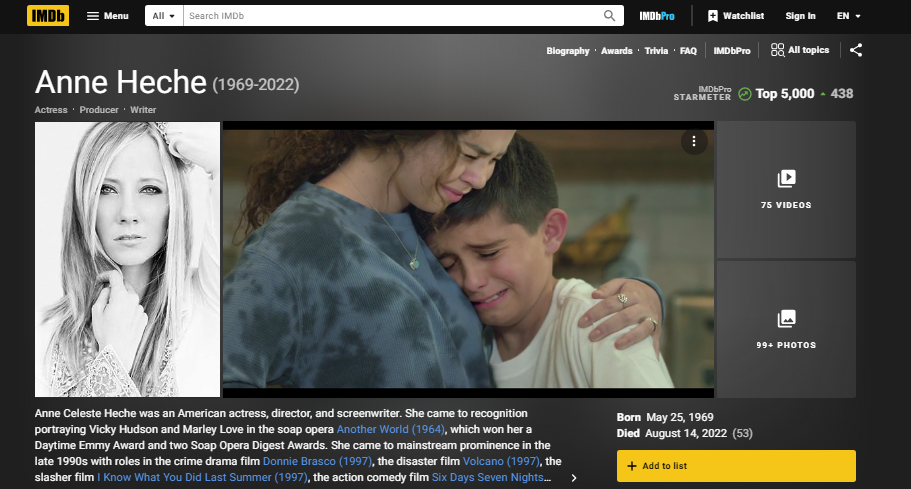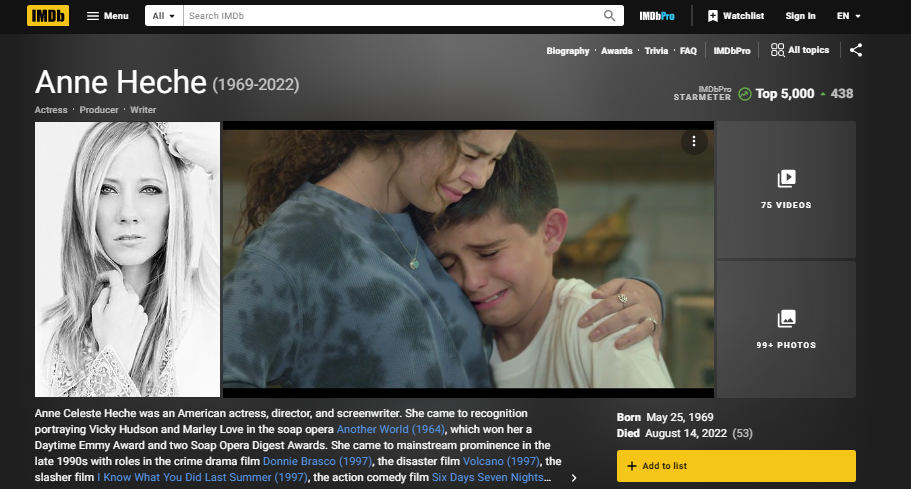 According to IMDb, Anne Heche's most recent film was "Wildfire," which was released in 2023 and starred her as Diana Jones. The film is one of her final efforts, and it adds to her broad and eclectic performing portfolio. Her performance in "Wildfire" demonstrates her ongoing talent and dedication to her art, making an indelible effect on her audience.
Conclusion
Anne Heche's life was woven together by remarkable performances, personal tenacity, and a drive for honesty in both her professional and personal lives. We celebrate her legacy as we remember her—a legacy of courage, talent, and the power of living one's truth.