"Everything, Everywhere, All at Once" is an experience as much as a film. This 2022 American independent film has taken the world by storm, combining genres, defying boundaries, and enthralling audiences all around the world. Let us go into this masterwork.
Short Fun Facts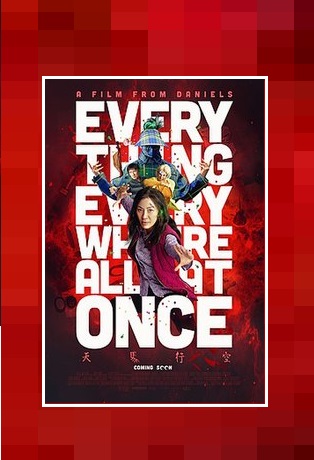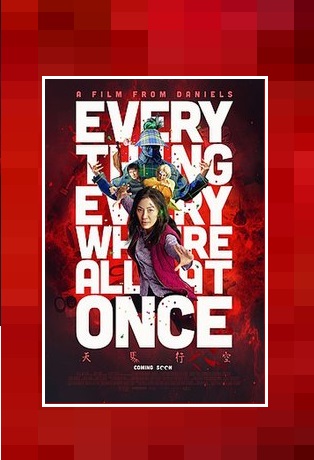 The movie has parts that are like other famous movies. Like "The Matrix" and "Crouching Tiger, Hidden Dragon".
The movie was shown at a big film festival called SXSW.
There are many funny things in the movie. Like a big bagel that can eat everything!
Overview
The film is directed by the dynamic combination Daniel Kwan and Daniel Scheinert, or "Daniels," and is a unique blend of absurdist fiction, comedy drama, surreal comedy, science fiction, fantasy, martial arts, immigrant tale, and animation. The title of the film implies grandeur, an all encompassing experience that promises to send the viewer on a roller coaster ride through numerous universes and emotions.
Plot
The plot revolves around Evelyn Quan Wang, who is played well by Michelle Yeoh. Evelyn is a middle aged Chinese immigrant who is caught up in an insane journey. She realizes that she is the only one who can preserve the universe by exploring other universes and connecting with the lives she could have led. The notion of the multiverse is thoroughly explored, with Evelyn having to communicate with her various selves in order to prevent a strong creature from destroying the multiverse.
Cast and Characters
The film boasts a star studded cast:
Michelle Yeoh as Evelyn Quan Wang
Stephanie Hsu
Ke Huy Quan
Jamie Lee Curtis
Jenny Slate
Harry Shum Jr.
James Hong
Production and Inspiration
The journey of the film began in 2010, when Kwan and Scheinert began working on it. The film is inspired by a variety of elements, including Hong Kong film director Wong Kar wai's works, the children's book "Sylvester and the Magic Pebble," and the computer game "Everything."
Reception
"Everything Everywhere All at Once" has earned a lot of praise from critics. It debuted at South by Southwest on March 11, 2022, and was released wide by A24 on April 8. The film has earned more than $141 million globally, making it A24's highest grossing release. It has received multiple honors, including seven of eleven nominations at the 95th Academy Awards.Additionally, learn more about Michelle Yeoh and Jean Todt's wedding and their love story.
Themes
Existentialism, nihilism, surrealism, and absurdism are among the philosophical ideas explored in the film. It also discusses neurodiversity, depression, generational trauma, and Asian American identity.
What is this movie about?
"Everything, Everywhere, All at Once" is an exhilarating ride. It's about Evelyn Wang, who owns a laundry business. But her life is more than just cleaning clothes. She embarks on a grand quest across many realms. She appears to be in multiple locations at the same time!